The Nature of Cities collective blog works closely with several organizations to promote innovation and excellence in urban planning for biodiversity and ecosystems. The following are key collaborators.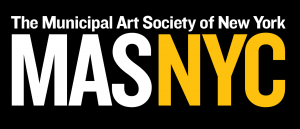 Since 1893, the Municipal Art Society has made New York a more livable city by advocating for excellence in urban design, planning, historic preservation, the arts and community engagement.
---


The Convention on Biological Diversity is an international treaty for the conservation of biodiversity, the sustainable use of the components of biodiversity and the equitable sharing of the benefits derived from the use of genetic resources. With 193 Parties, the Convention has near universal participation among countries and seeks to address all threats to biodiversity and ecosystem services, including threats from climate change, through scientific assessments, the development of tools, incentives and processes, the transfer of technologies and good practices and the full and active involvement of relevant stakeholders including indigenous and local communities, youth, NGOs, women and the business community. The Secretariat of the CBD is based in Montreal, Canada, and is administered by UNEP. It services all meetings of the Convention, prepares documents and supports and advises Parties and partners in implementing its decisions, notably the 2011-2020 UN Strategic Plan for Biodiversity and its 20 associated Aichi targets. As part of its activities, the Convention adopted a Plan of Action to engage with local and subnational governments, and a global partnership has been set up involving partners such as ICLEI, UN-Habitat, IUCN and many others. For more information, please visit http://www.cbd.int/en/subnational.
---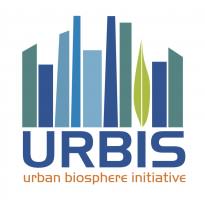 The Urban Biosphere (URBIS) Initiative is an open global network connecting acclaimed scientific researchers, foresighted policy-makers, visionary planners and environmental practitioners from across the world, with local and sub-national governments to share, develop and implement ideas for creating more resilient, equitable and sustainable urban regions. The Nature of Cities collective blog became an URBIS partner in June 2012 at the ICLEI World Congress.
---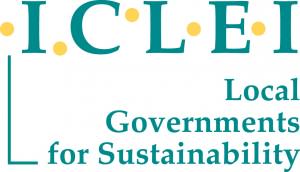 ICLEI – Local Governments for Sustainability – is a powerful movement of 12 mega-cities, 100 super-cities and urban regions, 450 large cities as well as hundreds of small and medium-sized cities and towns in 84 countries. ICLEI promotes local action for global sustainability and supports cities to become sustainable, resilient, resource-efficient, biodiverse, low-carbon; to build a smart infrastructure; and to develop an inclusive, green urban economy. The ultimate aim is to achieve healthy and happy communities. The organization, with offices around the world, has developed stable, long-term programs to support local-level sustainability and continue to develop innovative new programs to respond to issues of international concern. The ICLEI Africa Secretariat in Cape Town, South Africa, houses the ICLEI Cities Biodiversity Centre, ICLEI's global biodiversity 'hub'. Visit the Cities Biodiversity Centre website for more.
---



Sound Science is a consultancy based in New York City and Boise, Idaho. Our mission is to achieve the adaptive management of lands, waters, and natural resources on which human communities depend. We help organizations apply robust scientific principles and sound information to decision making in conservation, the management of natural resources, and the interactions between people and the environment. Specific projects include forecasts of the effects climate change on ecosystems and water management, biodiversity planning in arid landscapes, and strategic planning and design in urban social-ecology. Sound Science LLC is the host for The Nature of Cities collective blog.