Search by Author
Select Author
Search by Month

Search by Tag

Search by Category


Lorenzo Chelleri
Lorenzo Chelleri is a multidisciplinary senior researcher in urban studies, currently appointed at the Gran Sasso Science Institute, GSSI Cities. With a background in urban and regional planning, environmental policy and urban geography, his research and teaching activities critically address the governance and planning processes related to city resilience building. Interested in the complex relationship between urban resilience and sustainability, he is particularly concerned about the nowadays normative application of resilience in cities, and the emergence of unaccounted trade-offs among social, environmental or spatial and temporal aspects of urban resilience. After his Ph.D. and having worked for the European Environment Agency, Lorenzo co-founded an international young academics network in urban resilience (UR-Net) and an international pracademic network addressing the Operationalization of User-driven Resilience for Sustainability transition in Cities (OURS CITIES). His main research goals, embedded within these network activities, are to bring at light a more critic, inclusive, and sustainability oriented discourse about building resilient cities. View all posts by Lorenzo Chelleri →
February 18, 2016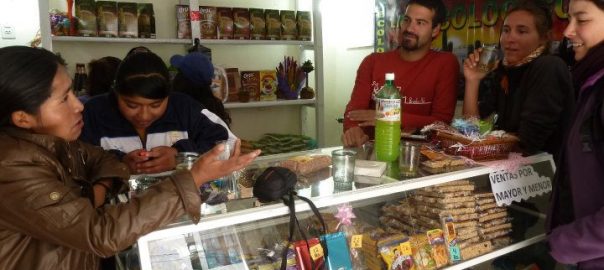 Resilience and the Butterfly Effect: Could a Grain of Quinoa from Bolivia Influence Barcelona City Resilience?
Lorenzo Chelleri, L'Aquila

Edward Lorenz's application of chaos theory to weather forecasting is better known to the general public as "the butterfly effect", thanks to his conference presentation, "Does the flap of a butterfly's wings in Brazil set off a tornado in Texas?"...
0 Comment(s)
Join our Conversation
May 19, 2015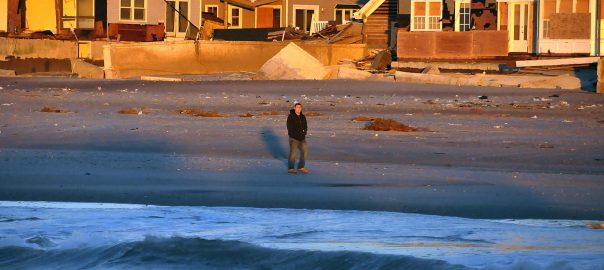 Taking "resilience" out of the realm of metaphor. How do you measure resilience in cities? How would you know if your city or your community was resilient?
Keren Bolter, Fort Lauderdale
Cezar Busatto, Porto Alegre
Lorenzo Chelleri, L'Aquila
William Dunbar, Tokyo
Thomas Elmqvist, Stockholm
Antoine Faye, Dakar
Richard Friend, Bangkok
Lance Gunderson, Atlanta
Tom Henfrey, Bristol
Patricia Holly, Barcelona and Nairobi
Dan Lewis, Barcelona and Nairobi
Rachna Leveque, London
Shuaib Lwasa, Kampala
Timon McPhearson, New York
Franco Montalto, Philadelphia and Venice
Luciana Nery, Rio de Janeiro
Henk Ovink, The Hague
Elisabeth Peyroux, Paris
Catherine Sutherland, Durban
Pakamas Thinphanga, Bangkok
Claire Weisz, New York
Daniel Zarrilli, New York

20 Comment(s)
Join our Conversation