Sitting in the southern end of Central Park in New York City a few weeks ago, I found myself at what is called the "Literary Walk". Statues of Robert Burns, Sir Walter Scott, Shakespeare and others decorate a cathedral of elm trees that line a wide path. It was a beautiful day and scores of visitors from across the globe wandered by, taking in the beauty of the place – a natural oasis in the middle of one of the biggest cities in the world.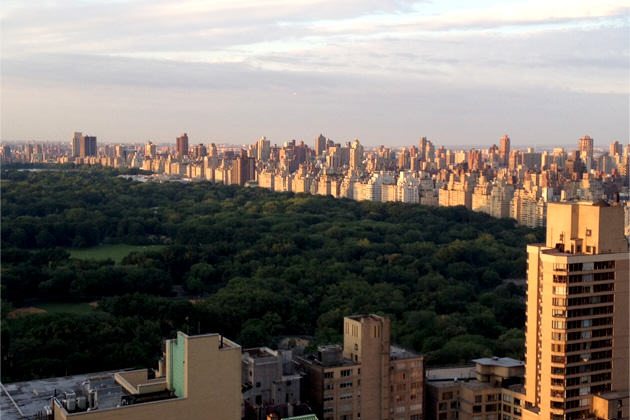 I happened to look straight up into the blue sky where, as luck would have it, three Red-tailed Hawks cruised in lazy circles. One on them, maybe, was Pale Male, the famous nest builder at 927 Fifth Avenue since the early 1990's. He has sired a dynasty of hawks around Central Park and New York, and a recent Audubon study suggests that there are over 30 Red-tail nests around New York City. Still, three of them circling overhead was impressive and exciting. On my way out of the park a Snowy Egret hunted in the shallow edges of a Central Park pond, collecting a small crowd of admirers along the shore, taking pictures of the elegant bird which, if you didn't know better, would seem to have wandered a long way from home.
But we do know better.

Cities are ecological spaces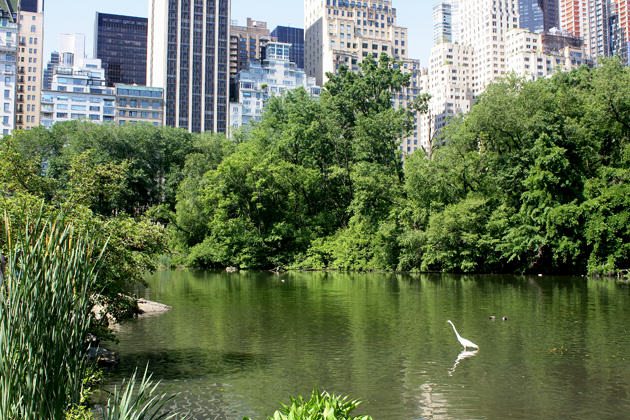 Interaction between people and nature in cities isn't unique, of course. It happens daily. And in watching the egret I craved a new forum for sustained conversation specifically on urban nature: how we study and understand it, how we adapt knowledge of it into design, architecture and policy, and how our very proximity to urban nature can improve the quality of urban life. So began "The Nature of Cities", a new collaborative blog on nature, ecosystems, and biodiversity in urban spaces; and their importance to the people who live there.
Cities are ecological spaces: ecosystems packed with trees and vegetation that comprise an urban forest, birds, insects, small mammals, water, wetlands, and more. They are connected to suburban and rural areas along green corridors and ecological gradients. Human wellbeing and effective urban architecture and design are intimately connected to the health of urban ecosystems.
We know that our collective future is largely urban. More than 50% of the world's population now lives in cities — up from less than 5% in 1900. More people move into urbanized areas every day. This is as true in the United States as it is in Europe, Africa, Asia, and South America — more than 75% of populations in developed nations live in urban areas.
This growth is both a challenge for those trying to protect biodiversity and natural systems in urban areas, and an opportunity to recognize and use such systems for the good of the people who live there, both for the direct ecosystem services they provide, but also the inherent (but difficult to measure) value they contribute to human happiness and quality of life.
Sustaining Dialogue
In increasing numbers, scientists, designers, and practitioners are working to create useful knowledge about urban nature through study and research that can inform pubic debate and decision makers. Ecologists study the patterns and processes of urban nature, sociologists demonstrate its importance to people, land stewards devise ways to manage it, public health researchers document the relationships between healthy ecosystems and population health, designers and architects integrate human, green and blue with grey, and elected officials and city managers formulate and implement green policy.
These new movements in urban socio-ecological study receive increasing attention in various forms. For example, this week significant conferences on urban biodiversity are taking place in Belo Horizonte, Brazil – ICLEI's World Congress and Urban Nature Forum (http://worldcongress2012.iclei.org/urban-nature.html). Other conferences and meetings around the world will follow.
Research that is turned into useful knowledge is a kind of quantitative storytelling we use to communicate key values about nature in urban spaces that are both grounded in data and thoughtfully put into a human context. And we hope such quantitative storytelling illuminates a path forward for understanding cities as ecosystems.
Our collective blog: The Nature of Cities
Thought-leading dialogue in urban nature needs to be broadened. While there are websites and organizations devoted to various issues in urban sustainability and resilience, very few are specifically focused on urban nature and its importance to people.
For this reason – to expand and support greater conversation on the topics of nature, ecosystems and biodiversity in urban settings – we launch this blog space, which is devoted to essays, opinion, and conversation about cities as ecological spaces…tothe nature of cities.
Any conversation about urban ecosystems is fundamentally multidisciplinary. Attend a meeting about urban ecology and you will likely find ecologists, biodiversity specialists, sociologists, climate scientists, landscape designers, architects, community organizers, land stewards, and more.
It is in this spirit of diverse intellectual inquiry that our collaborative blog is organized. We are a collective of 18 contributing writers, including academics, leaders from community organizations and NGO's, researchers in biodiversity and ecology, sociologists, architects, RLA's and landscape designers, and nature writers.
Join the Conversation
We believe that a diversity of perspectives focused on urban nature can be a laboratory for new ideas that cut across the current and inspire innovation. We hope that the ideas expressed in these essays will provoke exchanges about urban nature that our readers will want to join.
We will publish every week, in an approximate rotation among our contributors. You can read the full bios of our members in the "Meet the Writer" section of the site. The upcoming schedule is as follows:
12 June: David Maddox, Sound Science LLC, New York, NY, USA
19 June: Stephanie Pincetl, UCLA Center for Sustainable Urban Systems, Los Angeles, CA, USA
26 June: David Goode, Environment Institute, University College London, UK
3 July: Mike Houck, Urban Greenspaces Institute, Portland, OR, USA
10 July: Cecilia Herzog, Inverde, Rio de Janeiro, Brazil
17 July: Eric Sanderson, Wildlife Conservation Society, Bronx, NY, USA
24 July: Maria Ignatieva, Swedish University of Agricultural Sciences, Uppsala, Sweden
31 July: Phillip Silva, Cornell University, Ithaca, NY, USA
7 August: Tim Beatley, University of Virginia School of Architecture, Charlottesville, VA, USA
14 August: Matt Palmer, Columbia University, New York, NY, USA
21 August: Timon McPhearson, The New School, New York, NY, USA
28 August: Brian McGrath, Parsons The New School for Design, New York, NY, USA
4 September: Russell Galt, ICLEI Cities Biodiversity Center, Tyger Valley, South Africa
11 September: Bob Sallinger, Audubon Society of Portland, Portland, OR, USA
18 September: Bill Sherwonit, Nature Writer, Anchorage, AK, USA
25 September: Victoria Marshall, Till Design, Newark, NJ, USA
2 October: Keith Tidball, Department of Natural Resources, Cornell University, Ithaca, NY, USA
9 October: Andrew Rudd, Urban Environment and Planning Branch, UNHABITAT, Nairobi, Kenya
16 October: Kathryn Campbell, Secretariat of the Convention on Biological Diversity, Montreal, Canada
Then we will rotate through our writers, adding Glenn Hyman (Center for the Sociology of Organizations, ScienesPo, Paris), Thomas Elmqvist (Stockholm Resilience Center, Stockholm), and John Kostyack (National Wildlife Federation, Washington DC USA). From time to time, we will add new voices.
Please visit often, post your own comments, and join the conversation.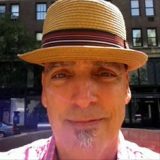 David loves urban spaces and nature. He loves creativity and collaboration. He loves theatre and music. In his life and work he has practiced in all of these as, in various moments, a scientist, a climate change researcher, a land steward, an ecological practitioner, a playwright, a musician, an actor, and a theatre director.