We're now deep into summer, which in Anchorage means that conflicts between the city's human residents and our wild neighbors are at a peak. Most of the problems involve black and grizzly bears, but moose have also made headlines in the local daily newspaper ("Woman stomped by moose at Kincaid Park," the Anchorage Daily News reported on June 11) as it happened, my new puppy and I were charged by a cow moose that same week while walking Kincaid's trails, but avoided getting trampled after the surprise encounter).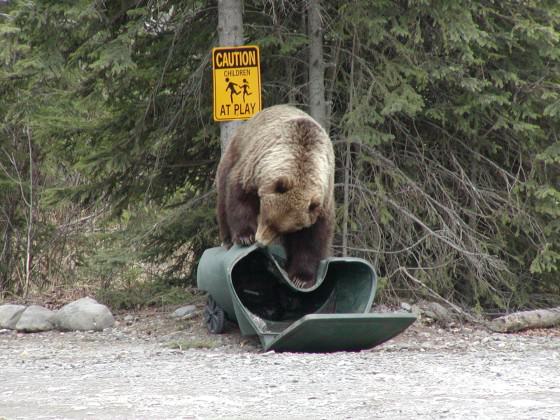 Other wild animals, too, occasionally make the local news because of conflicts with the people who live in Alaska's urban center, from wolves to beavers. But bears are the primary summertime headline grabbers, both because they present a danger to people (especially those who are unwary or foolish), and because many residents continue to behave badly—or at least ignorantly and recklessly—while living in a place that remains bear country notwithstanding its urban character. (Despite the occasional spring or summertime stomping by cows notoriously protective of their calves, moose are a greater problem in winter, when they're much more likely to be hit by motorists; they're also more stressed by the season's harsh conditions, which can lead to increased aggression.)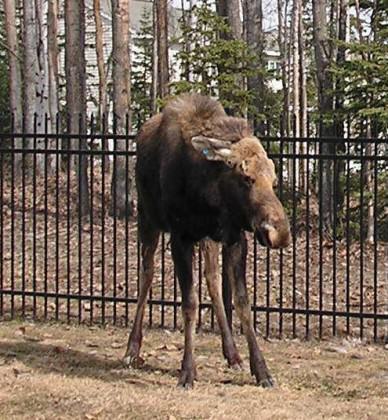 Beyond the drama and stories they produce, such conflicts point to one of the chief challenges that needs to be addressed in any discussion of "the nature of cities," namely the fact that many urban residents—even where they're surrounded by wildness—know little about the wild nature of their homelands. Or worse, that many don't care to know and/or actually resent and resist the fact that they have to share their lives with other species, some of them large and potentially dangerous wild animals and others that are more an annoyance than a threat, from the aforementioned beavers to cottonwood trees and mosquitoes.
Here then I'd like to build on some of the perspectives and stories that Matt Palmer presented in his June 16 posting, "Valuing Urban Wildlife: Critical Partners in the Urban System or Scary, Disgusting Nuisances?"
***
As I've written in Living with Wildness and recounted in my initial TNOC posting ("Rediscovering Wildness—and Finding the 'Wild Man'—in Alaska's Urban Center"), I am fortunate to live in a city that is blessed with abundant "natural areas": parklands, greenbelts, healthy creeks, and a coastal refuge. I also live in a city that is bordered by a half-million-acre "backyard wilderness," Chugach State Park. Because of all these wildlands and waters, my adopted hometown is inhabited by diverse and abundant wildlife: some 230 species of birds, five types of salmon, and nearly 50 species of mammals.
Anchorage is the largest U.S. city to support nesting populations of loons. It is also the biggest to have grizzly or brown bears (which are members of the same species) occasionally stroll through mid-town or even downtown—though when noticed in such high-density parts of Anchorage, such a bear inevitably stirs a ruckus and more often than not pays with its life because of human safety concerns.
Years ago, state wildlife manager Rick Sinnott (now retired and himself the author of numerous wildlife articles for the online journal, Alaska Dispatch) commented, "No other large city in the world is inhabited by grizzlies or brown bears. Most cities wouldn't stand for it, but here they're accepted. We brag about our bears." As evidence he pointed to a late-1990s survey in which 70% of local respondents answered that Anchorage has either "just the right amount" or "too few" brown bears.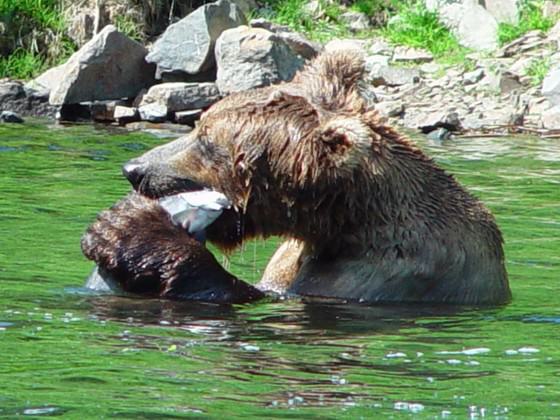 Another who has applauded the community's tolerance of grizzlies is Canadian bear authority Stephen Herrero. The author of the acclaimed book, Bear Attacks: Their Causes and Avoidance, Herrero once commented, "I see the situation in Anchorage as world class and certainly unique. It's something to be proud of."
A more recent survey suggests that the overwhelming majority of Anchorage residents continue to appreciate wildlife generally, but their tolerance of brown bears has declined significantly since that 1990s poll. In part that's likely because of some high-profile bear maulings that have occurred within the Anchorage Bowl, most notably in 2008.
The 2010 summary of "Anchorage Residents' Opinions on Bear and Moose Population Levels and Management Strategies" reported, "Despite some concerns about wildlife populations, Anchorage residents hold generally positive attitudes toward wildlife—a majority (92%) of residents say that wildlife is an important part of their community, and a majority (86%) say that wildlife encounters, despite the possible danger, make life in Anchorage more interesting and special."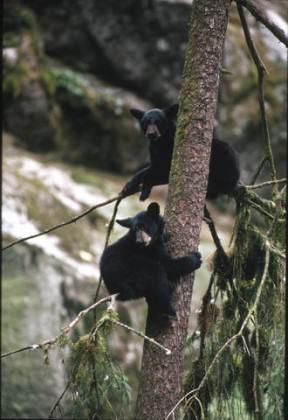 When asked specifically about brown bears, 48% of the 2010 survey participants expressed tolerance. But an equal portion "do not want [brown] bears in the Anchorage area." The responses for black bears were 61% and 35%, respectively, likely reflecting that species' reputation as a less-aggressive animal.
Though they present less of a physical threat, most ursine problems in Anchorage involve black bears, not browns. Partly that's because black bears are much more abundant than their grizzly cousins. State biologists have become hesitant to give population numbers without studies to back them up, but not so long ago wildlife managers estimated that 200 to 300 black bears inhabit the larger Anchorage area, while brown bear numbers are closer to 60, and those general numbers almost certainly still hold true.
Brown bears also tend to be more secretive, or at least less visible, and seem less willing to go where people are abundant. Perhaps that's because the bolder or nosier members of the species that do walk into the city's inner, developed areas almost inevitably end up dead. Black bears seem more adaptable to a human presence; they're more likely to be seen strolling along a street in the middle of the day. And because they are viewed as less dangerous animals, their presence in neighborhoods stirs less fear—and, as the surveys indicate, greater tolerance.
For all those reasons, and perhaps others, black bears are the ones that more frequently get into human garbage, pet food, etc. So while Anchorage residents may like to boast they share the landscape with grizzlies, black bears are the ones we most often encounter on trails and streets and in our yards and trash piles. They're also the ones most likely to become "problem bears" after learning that humans are a great source of easy-to-get foods. And too many prove the truth of the adage, "A fed bear is a dead bear."
***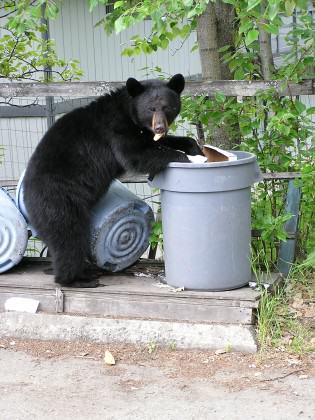 Regardless of what the polls say about our acceptance of bears and our willingness to share the city with them, Anchorage residents frequently invite conflicts with bears—and, to a lesser degree, moose—despite numerous and ongoing reminders and warnings.
Even when bombarded with messages that such behavior will invite trouble, far too many people leave pet food in the yard, put garbage in open trash bins, or keep bird feeders filled with seed throughout the summer, when birds don't need our handouts.
To complicate matters even more, in recent years growing numbers of residents have kept chickens in their yards (thanks to more relaxed city ordinances), yet another draw for bears. There's now an increased push to get chicken owners to install electric fences around their chicken coops. But as with trash and birdseed, some folks will listen and some won't. Many Alaskans tend to be stubborn sorts with a strong libertarian streak; they don't like being "over regulated" or told how to run their lives, even if what they're being told is for the greater good.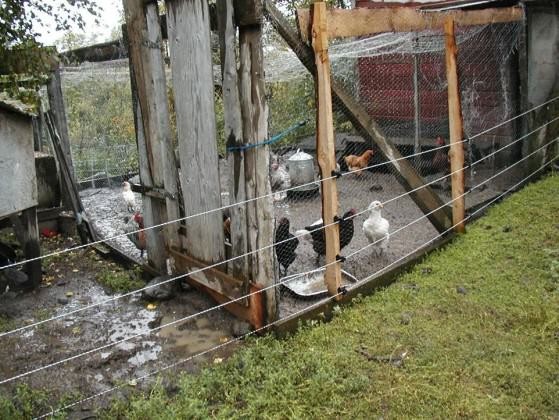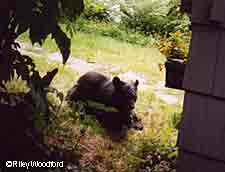 I've written about the challenges of "living with bears" for the past two decades or so, in articles and essays and locally published opinion pieces. I'd like to say things have gotten better, and in some ways they have. In 2002, for instance, an Anchorage Bear Committee was formed. With fifteen or so members representing more than a half-dozen local, state, and federal agencies that manage lands and wildlife within the Anchorage municipality, the ABC's goal was simply stated, but hardly easy: to minimize the problems and maximize the benefits of living with bears in Anchorage.
The committee launched several programs to increase residents' awareness of the actions we humans must take if we truly want to have bears as neighbors. In my 2008 book Living with Wildness, I documented many of the ABC's successes, while also noting that its members "know the education never stops. Though the essence of their message is both familiar and simple, they must repeat it again and again: if residents of Anchorage—or other Alaskan communities—truly wish to share the landscape with 'urban' bears, we will do what is necessary to eliminate food temptations. Where problems exist, they almost always begin with humans, not bears." [Emphasis added for this posting.]
For that reason the ABC continues to conduct "Bear Aware" events throughout the spring and summer, at a wide range of venues that will draw both adults and youngsters.
At the same time I lauded the work done by the ABC, I lamented that "For all the tolerance that locals express in surveys, interviews, and letters to the editor, human-bear conflicts have increased greatly since the mid-1990s."
Sadly, this continues to be true.
One indicator: increased "bear calls" to the Department of Fish and Game. A second measure: bear DLPs, or bears killed "in defense of life or property."
Between 1981 and 1995, an average of one grizzly and less than three black bears were annually killed as DLPs within the municipality of Anchorage. Over the next decade (1996-2005), the average had jumped to 2½ brown bears and 10 black bears. Since then things have gotten even worse: from 2006 through 2012, 100 black bears were killed as DLPs, or more than 14 per year. The high was 21 kills in 2008. Not coincidentally, perhaps, that same year three people were mauled in Anchorage by brown bears; with residents on edge, it's likely that many considered any bear a menace and were less forgiving than usual. Meanwhile the brown bear DLP kill has jumped to three per year, with five in 2008 and a record six in 2012.
Some years, road kills add substantially to the toll. Four black bears were killed on local roads in both 2003 and 2008, two in 2012. At least one brown bear has died when hit by a vehicle every year since 1996, with a record five bears killed in 2000, four in 2007, and three in 2009.
There are many possible reasons for these increased kills. Anchorage's human population has continued to grow and the city's margins have slowly but steadily expanded into areas that once were prime bear habitat. Such changes inevitably lead to increased conflicts and what amount to death sentences for bears.
The city has also grown more culturally and ethnically diverse. A higher percentage of residents come from places where bears are not part of the landscape and/or they bring different value systems, different attitudes toward wild animals. Has this led to a greater intolerance of bears? It's hard to say. But there's no question it has led to an increased need for public education.
It used to be argued that limited hunting of Anchorage-area bears contributed to their "bad" behavior and resulting DLPs. As Rick Sinnott once put it, "You get more bears being rewarded with garbage while learning humans aren't much of a threat." But in recent years the sport hunting kill of both black and brown bears in neighboring Chugach State Park and other areas near Anchorage has increased substantially, diluting that claim. During the 1990s, hunters killed 20 black bears on average in the Anchorage area; since 2000 the annual "harvest" has nearly doubled, to 39. Meanwhile hunters killed only four brown bears total between 1996 and 2007, but from 2008 through 2011 they took thirteen, or more than three per year (complete statistics weren't available for 2012).
***
More people also seem to be engaging in risky behavior, for instance running or bicycling on trails also traveled by bears. While moving fast, a large number listen to whatever's playing on the electronic devices they carry, which of course means they pay less attention to their surroundings. And sometimes they do all this in prime bear habitat. The danger of such behavior was shockingly illustrated in 2008. That summer a teenage girl was attacked by a brown bear in the middle of the night, while participating in a 24-hour bicycle race sponsored by a local bicycle club.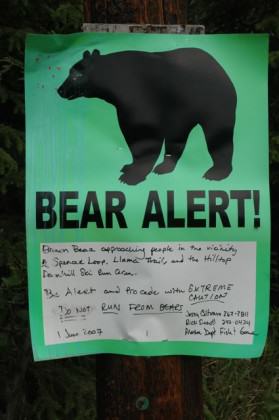 Then the area wildlife manager, Sinnott pointed out that brown bears frequently use "Rover's Run," the woodland trail where the attack took place, while traveling to and from a nearby creek where they fish for salmon. The cyclist likely surprised the bear while it walked along or nearby Rover's Run. The animal then attacked what it perceived to be a threat.
Sinnott and other bear biologists further noted that conditions were ideal for such an attack. Like other race participants, the girl was moving quickly and quietly along a narrow and winding trail, through an area heavily used by bears. And she was doing so at a time of day (1:30am) when bears tend to be more active. Both the low light and thick forest growth beside the trail further restricted visibility, while the rushing creek and winds blowing through the forest made it less likely the bear would hear the girl's rapid approach.
As Sinnott later told a reporter, "She might have been going only 10 or 15 mph, but there was a winding trail, and I'm not sure either of them had any warning at all. It was just—boom!
"Any adult brown bear would react in the same way. It's like you're walking down a hallway in the dark and someone leaps out of a corner. You're either going to run or you're going to slug 'em. That's the way brown bears think, and in a second they're on top of you."
Remarkably, bicyclists and hikers continued to use Rover's Run even after it was posted with warning signs and local biologists encouraged the public to stay away. Less than two months later, a brown bear female with two cubs attacked and severely injured a runner along the same trail. To her credit, Clivia Feliz admitted, "It was my fault. I shouldn't have been on that trail."
Others were less apologetic and some locals insisted Fish and Game should "thin out" the bear population, despite its long and well-known use of the area.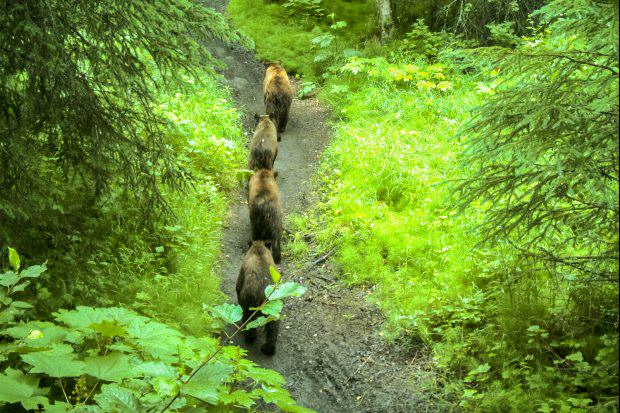 Then-mayor Mark Begich closed Rover's Run immediately after that second attack and kept it closed during the summer of 2009. But following his election in 2010, Mayor Dan Sullivan chose to reopen the trail against the advice of Sinnott and others on the ABC, while arguing that Anchorage is "a city first . . . it is first and foremost an urban environment." Sinnott criticized Sullivan's decision and I too took the mayor to task in the commentary "Rover's Run: Mayor Sullivan Acts Irresponsibly in Keeping the Trail Open." It should be noted that yet another cyclist was mauled on Rover's Run that same summer.
In 2011, the now-retired Sinnott wrote a follow-up commentary, "Mayor Sullivan is betting Anchorage bears will behave," and this year he's suggested that if Rover's Run isn't closed, it should at least be rerouted to minimize human-bear encounters. I won't hold my breath waiting for this to happen, at least while Sullivan remains the mayor.
This, I believe, is another major challenge for those of us who wish to enhance the wild nature of our cities: political leaders who maintain that cities are places for people, not wild nature. As I wrote in 2010, "To insist, against all evidence, that Anchorage is simply an urbanized place meant for people alone is to be disingenuous or in denial. And for the mayor to leave a trail open to the public against the best advice of local wildlife managers—and despite the recent history of bear-human conflicts along Rover's Run—is irresponsible."
Three years later, nothing has changed that I can tell.
***
In early June, only a few days before the moose-stomps-woman story that I mentioned at the start of this posting, the Anchorage Daily News< ran another article: "City sees seasonal rise in bears, moose run-ins," which included some telling comments by the Anchorage area's current wildlife manager, Jessy Coltrane. She reported that Fish and Game was receiving daily calls about problem bears in the city's Muldoon area, attracted there by unsecured garbage bins.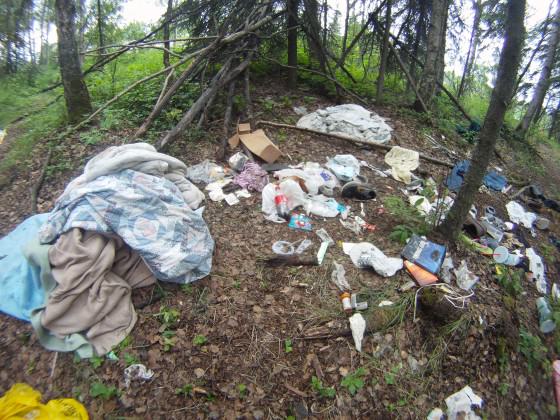 "There are numerous black bears and at least one brown bear that's working Muldoon," Coltrane told reporter Casey Grove, adding it's unfortunate that garbage continues to be such a common problem in Anchorage.
Unfortunate, indeed. And discouraging.
When you have many people who won't properly take care of their trash, and others who insist on recreating in ways and in places that invite conflicts with bears (and moose), and a mayor who obstinately refuses to follow the advice of wildlife experts because he believes urban areas are strictly for people, it's clear that we Anchorage residents have a long way to go in our effort to more fully embrace—and celebrate—wild nature in our city, no matter what surveys show.
Some may argue that Anchorage's bear-human conflicts present an extreme example of the human-wild nature challenges that exist in our cities. I would suggest that they help to more clearly define those challenges.
As I've written many times before, the problem isn't bears or moose, if in fact we really want to have them as our neighbors. The problem starts with people and our attitudes and actions toward the other forms of life with whom we share the landscape. Are we willing to make compromises, changes in our lives and behavior, to allow wild nature a place in our urban lives? All too often, many of us city dwellers say "yes," but our actions suggest "not really," even in a wild place like Alaska.
Bill Sherwonit
Anchorage, Alaska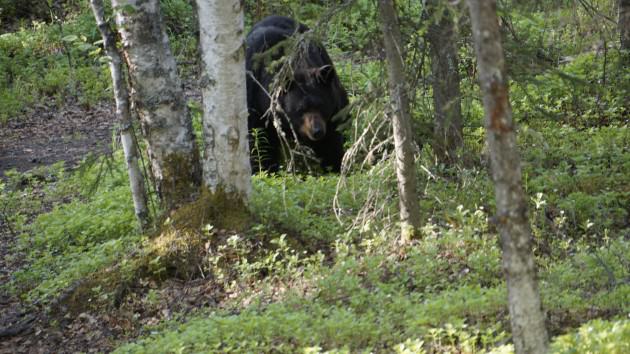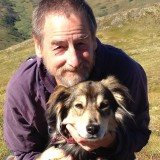 Born in Bridgeport, Conn., nature writer Bill Sherwonit has called Alaska home since 1982. His most recent books include Animal Stories: Encounters with Alaska's Wildlife, Living with Wildness: An Alaskan Odyssey, and Changing Paths: Travels and Meditations in Alaska's Arctic Wilderness.