The "Megurizaka pond renovation" project started in 2008 by creating a place for children to play and help restore nature to a small part of Kitakyushu City in southern Japan. The aim was to create an area for children's play and ecological education that could also form a part of an ecological network in the urban zone.
A generation ago, children had access to wild lands and used them for exploring, challenging and exercising the skills needed to master a complex landscape and unforeseen situations. "Children's play" is an important experience in learning about the structure of nature, but "environmental education" has been afforded much greater importance in primary and secondary school education in Japan since 2002. Thus, preserving open spaces as wildlife habitat where children can play would be a very important addition in urban areas.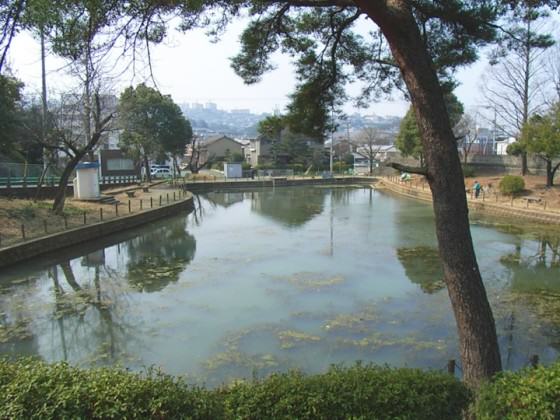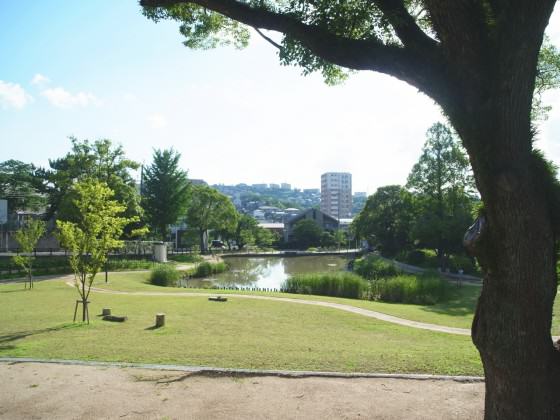 Process Planning
Although we knew the general direction in which we wanted the project to proceed, it was difficult to predict what kind of flora and fauna would establish there, so we needed to choose a flexible planning method for the project. The architect Arata Isozaki describes three different types of planning.
1) "Closed planning", which takes every aspect of the planning process into consideration
2) "Open planning", which focuses on development for the future
3) "Process planning", which focuses on the planning process itself and not solely the end form.
We felt that "process planning" was the best, given that the space would naturally evolve over time and that its form was likely to change according to the needs of those who use it. We also referred to 80 year old map to know the history of this district. Based on this map it was clear that the landform had been dramatically changed; it was interesting that we had water flow from near forest to this pond.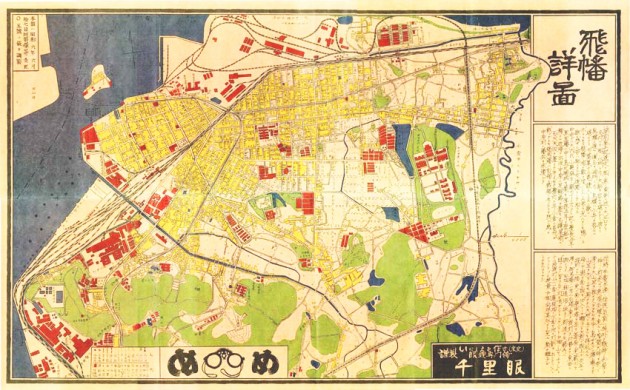 Landscape planning for multiple functions 
According to this method, the space was divided into a number of overlapping layers: vegetation, water, playground and ecological learning. However, unlike "zoning", Multiple Function Landscape Planning (MFLP; Ito et al., 2010) does not separate a space into distinct functional areas. The overlapping of layers creates multi-functional areas in which, for example, children who are playing by the water can also learn about ecology at the same time. Thus, with the creation of multi-functional play areas, children are able to engage in various activities as different layers are added on top of each other. In addition, we expected they would learn something new about the ecology when they were playing there at the same time.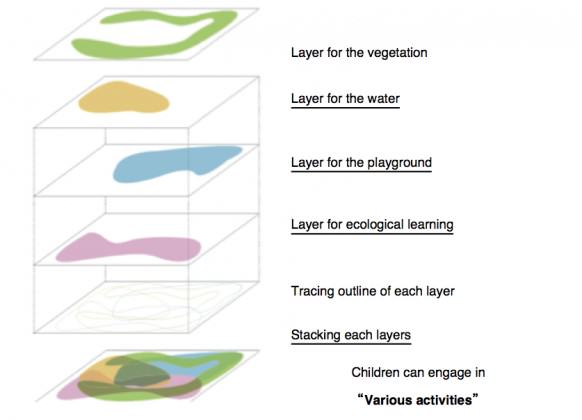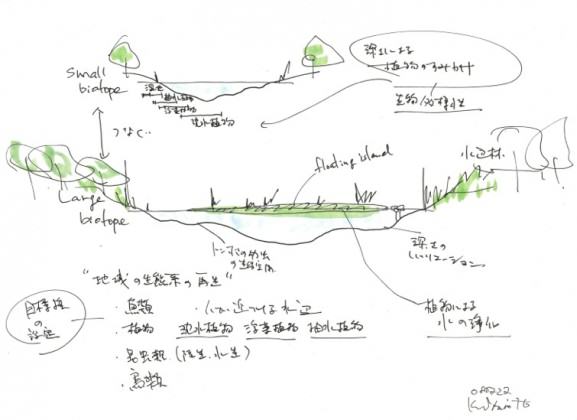 Children and teachers participating in planning of their own ecological play spaces
Children at the school, their teachers and a number of university students participated in the planning and construction phases of the project and in making improvements to the park. At first, the children and the university students were surveyed about the kind of insects and plant life they hoped to find in the park. During workshops they were asked to make final presentations about their image of the park based on everything that had been talked about in the previous workshops. The children made suggestions for the water environment, in particular regarding fish, small aquatic insects and the depth of the water. They came out in favour of planting fruiting trees to attract birds and evergreen and deciduous trees to attract small animals and insects. Following this, the final drawing and model was completed by Keitaro ITO's Laboratory (images above and below).
Planting trees was the students' idea, and the park subsequently succeeded in attracting birds on numerous occasions. As a result, it was suggested that the park could become one of a number of habitats for bird and insects in this urban area.
In short, this city park not only provides the children with a place to play in a variety of ways but has also become a habitat for a number of living creatures such as birds, insects and fish.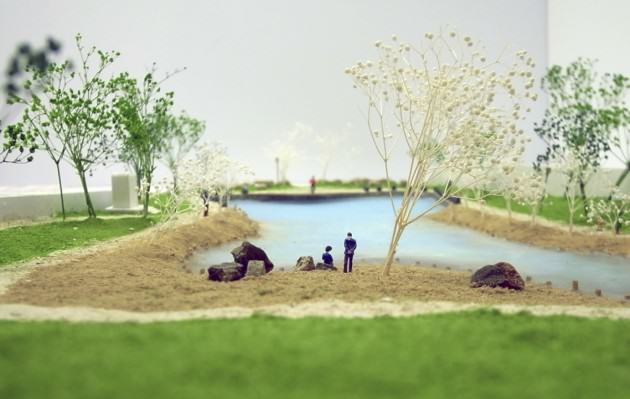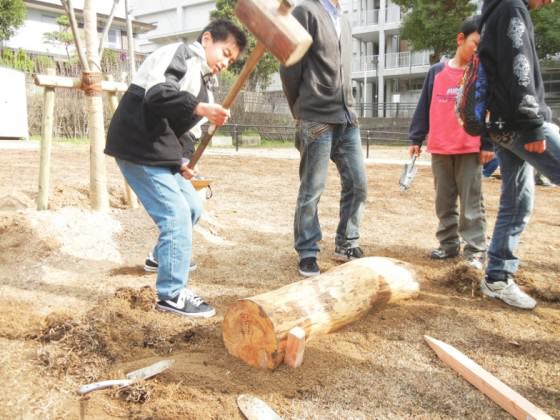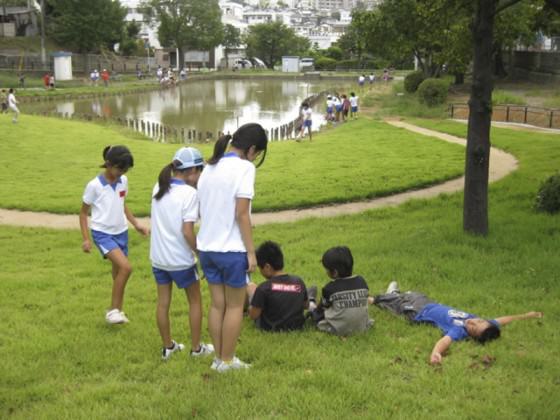 Future issues
The children have learned about the existence of various ecosystems by playing in the park and through their participation in the planning workshops. The teachers and a number of local residents have also been active in this process, and their interest in the park remains strong because they actively participated in the development of an accessible environment and have been able to propose ideas for its future management.
 Nevertheless, the following issues were encountered during the planning of the park. First, it needs a great deal of time to plan and manage the project.  Second, the cooperative framework in which the park is managed changes every year because the teachers are transferred to other schools every 3 to 5 years. This creates some difficulties in attempting to maintain continuity in the planning process over time.  
The city park is not so big but it has been gradually changing into an urban biotope over the past five years and the ecosystem contained in it has become more complex every year. It is important that this type of city park can contribute to the ecological network in the city. For example, a lack of outdoor space to play in, fear of violence in public spaces, the longer working hours of parents and the artificial nature of most playgrounds have helped create the present-day situation in which young children have gradually lost contact with nature.
So, I think that the present-day planners and landscape designers consider "landscape" as an "omniscape" (e.g., Arakawa,1999, Fjortoft & Ito, 2010). It is much more important to think of landscape planning as a learnscape, embracing not only the joy of seeing, but also stimulating the five senses as a whole.
Keitaro Ito
Kyushu
References
Arakawa, S. Fujii, H. (1999) Seimei‐no‐kenchiku (Life architecture), Suiseisha, Tokyo.
Ito, K., Fjortoft, I., Manabe, T., Masuda, K., Kamada, M. and Fujiwara, K. (2010). Landscape design and children's participation in a Japanese primary school – Planning process of school biotope for 5 years. Urban Biodiversity and Design. Conservation Science and Practice Series. 441-453, Blackwell Academic Publishing. Oxford.
Fjørtoft I. and Ito K. (2010) How green environments afford play habitats and promote healthy child development. A mutual approach from two different cultures: Norway and Japan. Science without Borders. pp. 46-61, Transactions of the International Academy of Science H&E.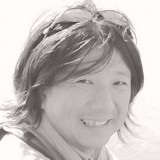 Keitaro is a professor at Kyushu Institute of Technology and teaches landscape ecology and design. He has studied and worked in Japan, the U.K., Germany and Norway and has been designing urban parks, river banks, school gardens, and forest parks.