A review of Heartbeats in the Muck: The History, Sea Life, and Environment of New York Harbor, Revised Edition, by John Waldman. 2012. Fordham University Press, New York. ISBN: 9780823249855. 160 pages. 38 black and white illustrations.
New York Harbor is a murky place by nature. The mixing of fresh and salt waters, combined with a rich flow of nutrients from its watershed, makes visibility of two or three feet the norm. For a public accustomed to images sun-dappled fish and sandy bottoms, the opacity of the Harbor's waters renders its vitality a mystery.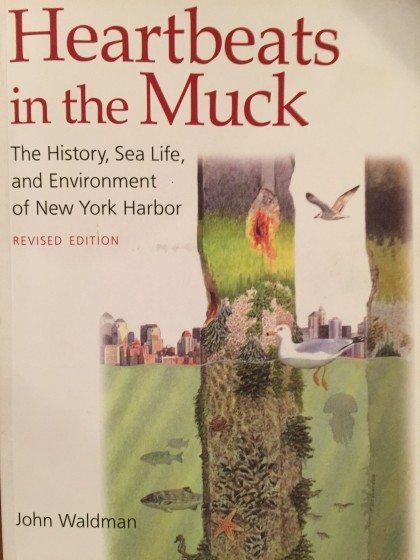 Shining a bright light on this underwater world is Heartbeats in the Muck, John Waldman's terrific book about the teeming life below the surface and the environmental history of this most urban estuary. Having read the original shortly after it was published in 1999, I recently picked up the Revised 2012 edition. Dr. Waldman's stories of how life in the Harbor survives and even thrives despite a variety of environmental insults are still poignant.
It is remarkable but perhaps not surprising that, despite the expansion of waterfront recreation and environmental awareness since the book was first published 14 years ago, Waldman's "man bites dog" storyline about life in Gotham's waterways still works. It is easy to make cocktail conversation about eels, oysters, humpback whales (whales!) and the other remarkable creatures that share New York City with us.  While more than 500 acres of new waterfront parks and have been built in this region in the 21st century, the life beneath the waves is still unknown to most New Yorkers.
But revealing this urban ecosystem offers the reader more than just good bar banter.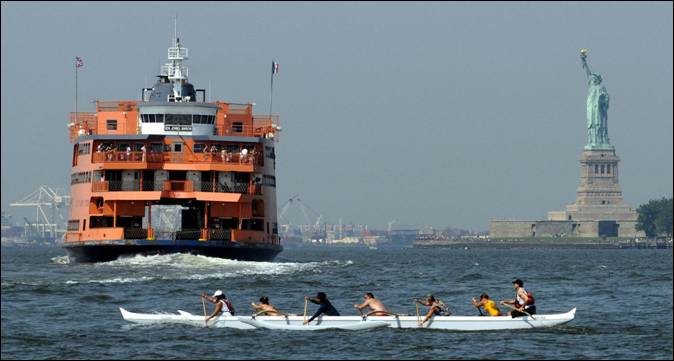 Heartbeats in the Muck is an engaging narrative for anyone interested in urban waterways in general and New York in particular. There are important lessons about the management of urban waters and shorelines. It is a great choice for a college or high school environmental science reading list. For advocates of nature and cities, the book also raises important questions of how best to raise the public's eco-literacy and engage people in our conversations and challenges.
Heartbeats in the Muck is organized in a series of logical chapters that provide the reader with a brief natural history of the estuary, and then dives deeper into the management challenges of sustaining the Harbor's ecology while providing for  the needs of 20 million people and a half trillion dollar economy. The book's chapters include an overview of the complex geography of the Harbor, and then investigations of the "Vitae Marinae", the watery "Medium" so useful for human settlement, and the physical "Vessel" defined by the Harbor's banks and bottom. The concluding chapter provides a Waldman a chance to answer a question he hears often: "How is the Harbor doing" relative to human use past and present. The revised edition adds an epilogue that informs the reader about some developments since 2000. There is a very useful annotated bibliography. Wonderful pictures from the past and present estuary add to the text.
Heartbeats in the Muck provides a clear and readable overview of the science of the estuary. There are other books to find this science in more exacting detail. This includes The Hudson River Estuary (Cambridge University Press, 2006), a textbook edited by Waldman and Jeffrey Levinton, as well as Donald Strayer's The Hudson Primer (University of California Press, 2012).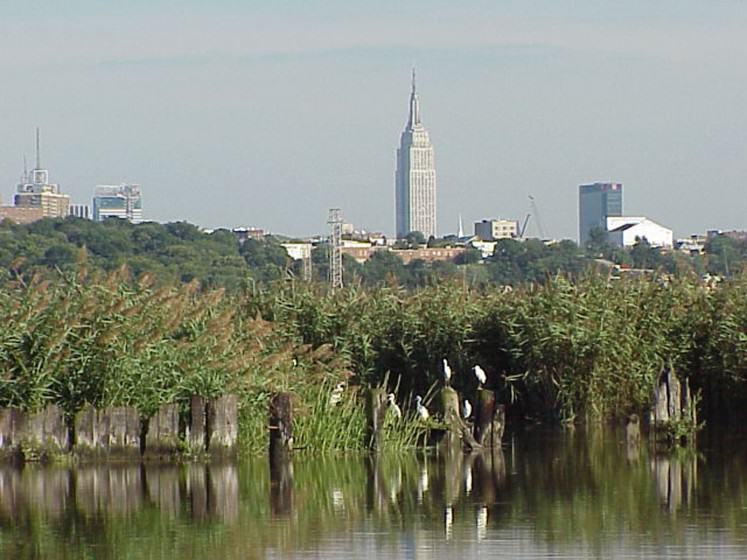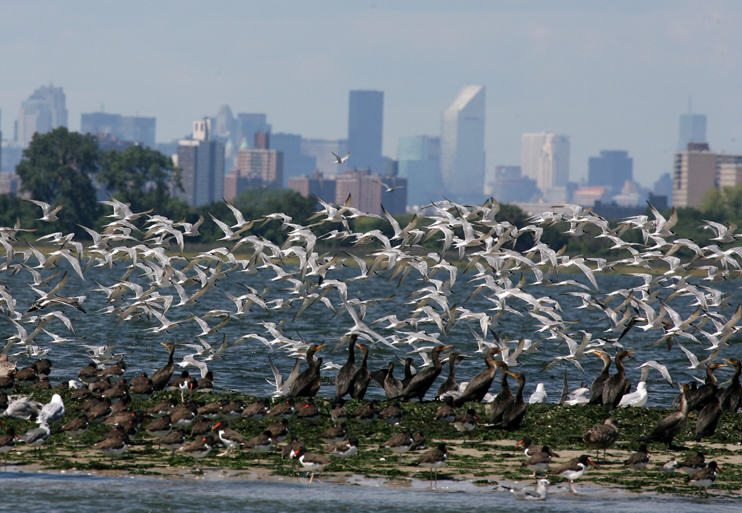 Heartbeat in the Muck is notable for providing this information in connection to the people living and working in the Harbor. From his vantage point as a senior scientist at the Hudson River Foundation, Waldman was in a unique position to work with and get to know fellow scientists, natural resource managers for public agencies, advocates, and fisherman plying the water of the estuary. (Full disclosure: the Hudson River Foundation is my current employer. Dr. Waldman is now at the City University of New York). It is their voices who tell the story of the Harbor, from the 17th century Reverend Wolley, who extolled the water's "sweet and wholesome breath" to Alita Vaughn, a 21st Century New York City high school student, who confesses that she "never knew there was a Hudson" before arriving at the New York Harbor School on Governors Island.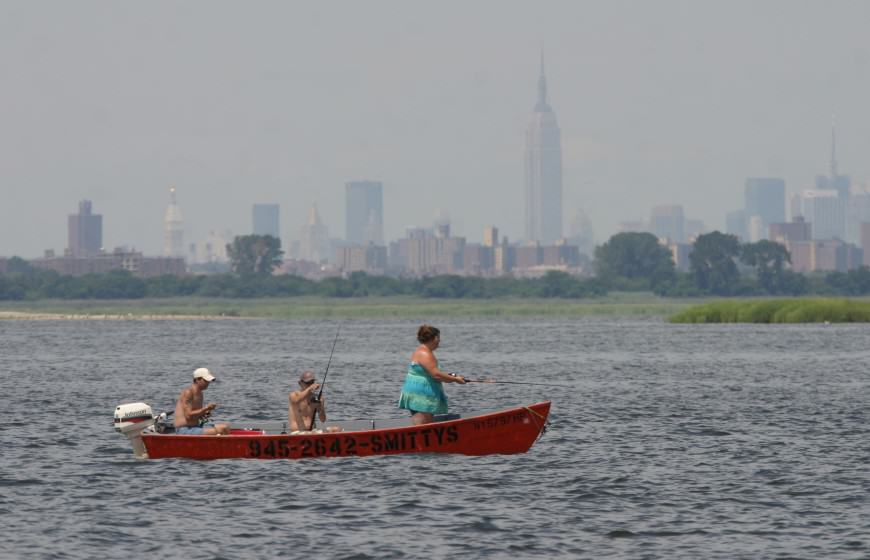 In between, there are discussions of Waldman's encounters with fisherman (legal and otherwise) looking for fish and crabs, birders documenting herons and osprey, sewage treatment plant operators, and dredgers. His telling of their stories makes real the challenges facing the harbor. Some of these are well known, such as oil spills, industrial contamination, and combined sewer overflows. Other challenges are subtler, including understanding shifting baselines in an urbanizing environment or the cascading impacts of invasive zebra mussels.
My only real complaint is that the revised edition does not fully integrate the new information into the body of the text. The revision seems for the most part to be relegated to a new epilogue. The major chapters would have benefited from updated information about oyster restoration, current Superfund efforts, and the crash of shad and herring populations (something that Waldman has documented in his more recent book Running Silver). Discussion of the impact of Hurricane Sandy and options for adapting to climate change and sea level rise are also lacking.
Despite these minor flaws, the essence of the book still shines through. The story of this most urban ecosystem told through the eyes and deeds of those actively working its waters. The book is a solid four stars-plus.
Dr. Waldman's intent in writing the book is clear: celebrating the Harbor and its creatures, human and otherwise, in the cause of raising understanding and involvement in its management. He succeeds at that. Stories of fishing for stripers in the shadow of skyscapers are remarkable. It seems clear to me that sharing such experiences will encourage people to seek their own watery adventures and perhaps become more interested in decisions about this or any urban estuary.
In this way Heartbeats in the Muck belongs squarely within a tradition of environmental literature in the United States. Books such as Aldo Leopold's A Sand County Almanac, The Pine Barrens by John McPhee or Robert Boyle's The Hudson River: A Natural and Unnatural History are all landmark efforts that told stories of a place and its people, and raised consciousness about environmental concerns and ecological management.
But as great and as inspirational as such literature can be, books are not the only medium for awakening 21st century consciousness. I was recently at a meeting where a university professor confidently projected that people were no longer interested in exhibits of live animals or the kind of touch tanks familiar to marine educators. The future is digital, he stated, and the ability to stream data in visually compelling ways is what will excite. My colleagues all fired back with anecdotes and data about experiential learning. How animals can compete successfully with screen time for an eight (or 38) year old's attention. That seeing (or hearing about) real scientists and managers at work provides a deeper understanding and engagement.
But the digital gauntlet had been thrown. We all know that the wealth of information available at one's fingertips today creates a deep clutter that is difficult to penetrate no matter how compelling the story. And that today's technology also offers new and more interactive means of engaging a distracted public and their political leadership.
For those working to address the special challenge of urban ecosystems, part of the answer lies in the work of architects and landscape architects adept at creating public spaces, buildings and infrastructure that reveal ecological processes. Such places, such as green infrastructure or living shorelines, enable non verbal learning where people may experience, learn about, and (hopefully) appreciate and engage in discussions of managing those processes. Working in urban settings also provides opportunities to take advantage of crowd sourcing to create 21st century almanacs, where pictures, data, and stories about the workings and wonder of urban ecosystems can be shared online and real time.
Books like Heartbeat in the Mucks will forever provide a means of inspiration (and enjoyment). I hate to think that a fine books like this one are just nostalgia, a memoir of a time that has been passed by. Perhaps what is truly different 12 years after the first edition is not the need to illuminate the life within shadowy waters, but the kind of flashlights that are available.
Rob Pirani
New York City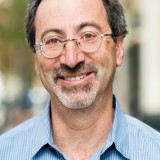 Robert Pirani is the program director for the New York­-New Jersey Harbor & Estuary Program at the Hudson River Foundation. HEP is a collaboration of government, scientists and the civic sector that helps protect and restore the harbor's waters and habitat.