A review of People Habitat: 25 Ways to think about Greener, Healthier Cities, a collection of essays by F. Kaid Benfield. 2014. ISBN: 9780989751100. Island Press, Washington. 304 pages.
Cities are arguably the greatest achievement of our human species. They are such an impressive naturally-occurring phenomenon: popping up over the centuries on six continents, and sharing a common set of characteristics that include a density of built structures, some organized open spaces, a network of roadways and paths to ease mobility, and, most often, close proximity to water. Seen from outer space, cities form an unmistakably similar pattern (as in Beijing and London, below), showing us what people over the centuries create for their habitat.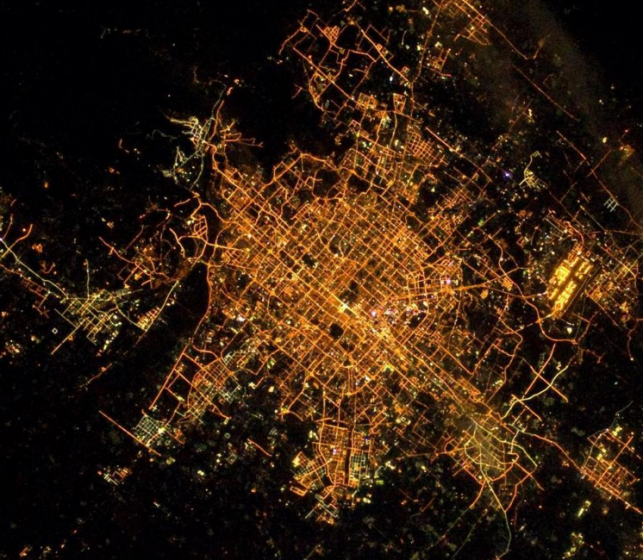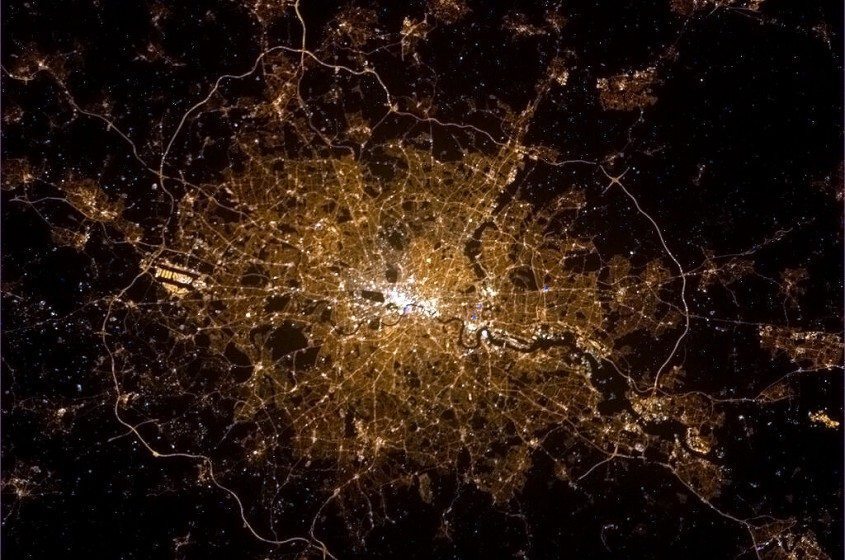 The key hallmarks of cities as habitats are what Kaid Benfield so thoughtfully lays out in his most recent collection of essays, People Habitat: 25 Ways to Think About Greener, Healthier Cities, a self-published volume released last year and distributed by Island Press.
Essay collections are not everyone's cup of tea when it comes to non-fiction, and with this volume there were times when I would have preferred a more connected narrative. Perhaps in his next outing the author will consider incorporating such a narrative, because after reading this book I was both buoyed and perplexed. Benfield provides twenty-five inspiring examples—principles even—of what makes a city work well. I am an optimist, as Benfield is, so I appreciate his belief that the good will eventually win out, and I appreciate the benefit of sharing the many successes he highlights here. By his own admission, what this book lacks is an analysis of the obstacles that stand in the way of these ideas being pursued more broadly. And it lacks a compelling, central thesis (which might have addressed the obstacles) with which the reader could engage. In the Prologue, Benfield explains: "I suspect that many readers are on that same quest to make cities better. To that end, I am sharing 25 essays related to points I believe are useful to consider as we enjoy and improve this wondrous invention that we call "cities". It is less expository writing than storytelling, more illustration than proclamation. While I will always say exactly what I think—or believe I am learning—about these subjects, polemic writing and thinking don't interest me. The nooks and crannies do" (pg xviii).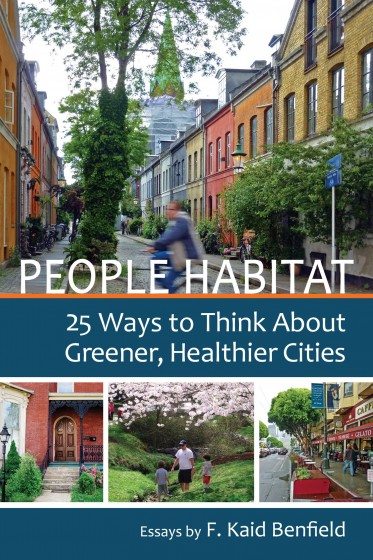 So, reader be forewarned: the benefit of this format is that you can dip in and out; for my fellow attention-deficit urbanists, this is a handy book to carry on the subway and read episodically. But a subsequent effort by Benfield should include an argument of what is preventing the proliferation of these principles—walkability, good design, adaptive reuse of civic assets, urban agriculture, place-making—in city-building and some tangible examples of how city-builders are overcoming those obstacles.
Benfield appears to be a pragmatic city lover. The city-building field is full of ideologues, rabidly advancing their world view of 'smart' or 'green' or 'economically competitive' or 'sustainable' cities (there, I've just offended most of my closest friends and colleagues), but Benfield is solidly grounded in what he sees is actually happening; he considers context, and especially how things fit together. To me, this is the discourse we desperately need in planning and designing our cities: ways to integrate various considerations and expertise. It's what we've done so poorly before, thinking too narrowly about one kind of investment or initiative, at the expense of any other.
For example, on historic preservation Benfield writes: "I believe that preservationists must be discriminating and wise in asserting our values, in order to maintain the continued support of the public. If we always push our principles to the maximum without awareness of the consequence to other important societal values, we risk losing our credibility, among other things" (p. 75). This pragmatic tone is threaded throughout Benfield's commentary, and his chapter titles reinforce it.
Like the city life about which Benfield writes, reading this book brought me to some new, unexpected places: I kept keep Google busy pursuing Benfield's included references, and my browser cache now shows a very broad range of search terms, from food to faith to Koolhaas and Fisher. In many ways, this dense book reads like a primer. I could imagine building a course syllabus based on the chapter headings. Volleying out so many ideas in short sections comes at a cost, though, as several topics get only a cursory look: you can't kill sprawl in five pages. (See my earlier urging: sequel please, Mr. Benfield.)
Another quibble: Benfield's references to other experts and urban 'thought leaders' are disproportionately male, which is odd because in cities around the world, local, community-driven work is predominantly led by women. This is all the more curious an observation when one considers the two voices that have dominated 50 years of the discourse on the relationship between people and their habitats in nature and in cities. Rachel Carson (Silent Spring, 1962) and Jane Jacobs (Death and Life of Great American Cities, 1961) both wrote books in the early 1960s that brought into sharp relief the deleterious impacts on people—and their habitats—of human decision-making taken in isolation. Yet, Benfield doesn't cite either one across these 25 essays, which is remarkable considering the subject matter. Given his philosophical lineage, I am quite sure the absence of Jacobs and Carson is just an odd quirk of this particular collection. (On the bright side, he does mention Gertrude Stein, and her alleged lamentation that there was no there when she first saw Oakland, in a thoughtful essay about the authenticity of place). Still, I have found that both innovation and activism are invariably led by women in local neighborhoods, so more women should have been cited here.
For any urbanist whose mother often asks, "What is it you do again, dear?" give her People Habitat. This book pretty much covers it: hopefully she'll see for herself what you do, while being reminded of how the neighborhood in which she raised her child either thwarted or supported the attributes of city life that have drawn said child to urbanism.
Benfield's motivation in collecting these essays is to make the point that the only way we will be able to save our wilderness areas and natural assets is to make our cities so compellingly attractive that people will prefer to live in them, rather than continuing to encroach on rural life (see Epilogue pg 262). I suspect it would be unfair to imply that he is an urbanist by default, that he came to love cities only as a means to preserve nature. A complementary narrative could include examples of neighborhoods with hipster co-working spaces, hole-in-the-wall arts spaces, unique improvised solutions to inadequate infrastructure, independent businesses using the internet to find new foreign markets, pocket parks, sleek new high rises with local retail at the street, and tech enabled jitney services.
The phenomenon of cities as habitat is a marvel, not only for what it protects, but for what it intrinsically manifests: life. That's the nature of cities.
Mary Rowe
New York City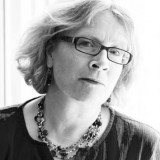 Mary W. Rowe is an urbanist and civic entrepreneur. She currently lives in Toronto, Canada, the traditional territories of the Anishinabewaki, Huron-Wendat and Haudenosauneega Confederacy, and works with government, business and civil society organizations to strengthen the economic, social, cultural and environmental resilience of the city and its neighborhoods.