A Burmese man surprises me with a question, an idea that will make my thoughts race for weeks.
"They talk about human rights abuses and political prisoners and all of these things. Yes, these things are important," the man says, referring to the collective, unknown "they" who create the rules of the game to which we all are universally expected to conform.
Providing clean places to live requires thoughtful consideration of how a country's development can justly incorporate nature and ecosystem diversity while creating prosperity and improving the quality of life of its citizens.
"But, I see people from my own country open their car windows and throw their trash onto the road, and I think how wrong that is," he continues. "Isn't it a basic human right to live in a clean place?"
It's a rare moment when we encounter a thought so profound. Walking in Myanmar, also known as Myanmar/Burma, our conversations with locals often are limited by language barriers and usually center on answering two frequent questions: "Where do you go? and "What is your country?"
Now, by chance, we're afforded an opportunity to explore, at least momentarily, a line of thought that is particularly interesting in this time and place.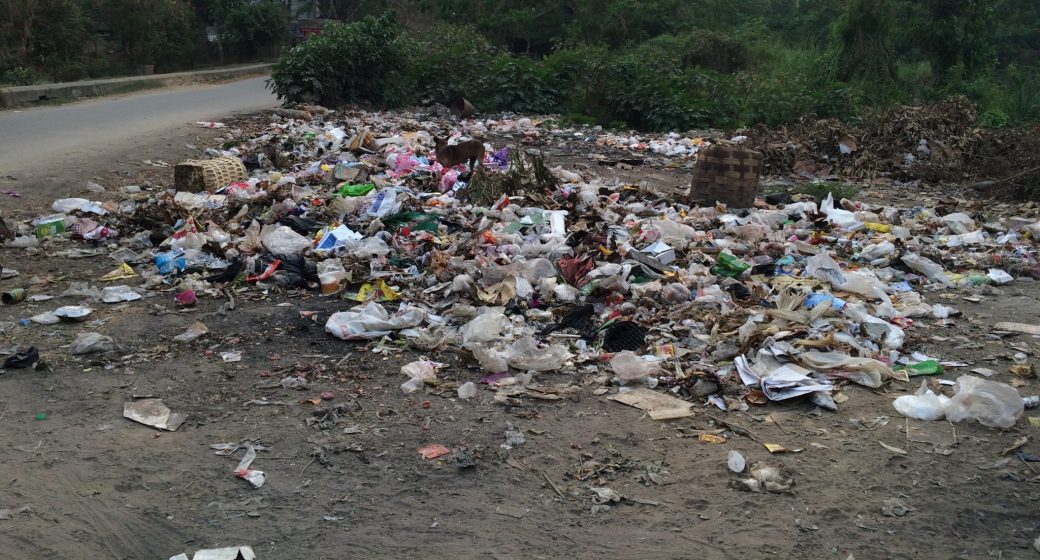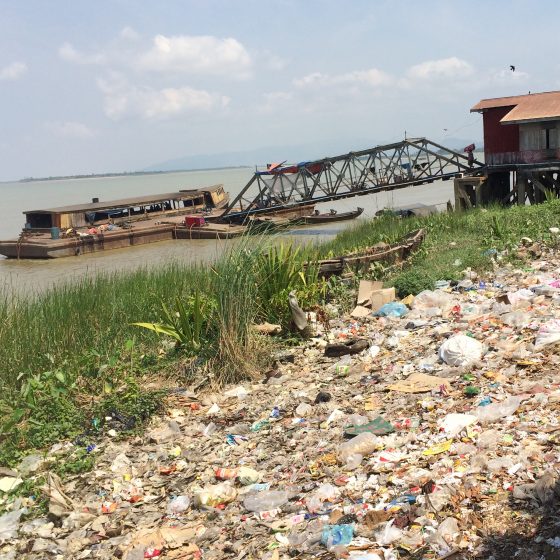 The country, long closed off and operated under military rule, is today filled with the promise, hope, and skepticism of what lies ahead. Recent elections and shifts in political power bring with them a laundry list of challenges, opportunities, priorities, and perspectives about how to move from "what was" to "what could be."
The question hanging in the air gives me pause, and I find myself nodding in agreement. "Living in a clean place should be a basic human right," I say, convinced that there is truth in the concept. "But how do you create that? How do you stop people from throwing trash out of the window?"
We mull it over for a while, and shrug our shoulders. The conversation becomes too hard and finding words we both understand too difficult.
The street view
Still, weeks go by and the question stays on my mind. We have walked about 900 kilometers from Myawaddy to Bagan, and have seen things normal travelers in cars and buses generally miss.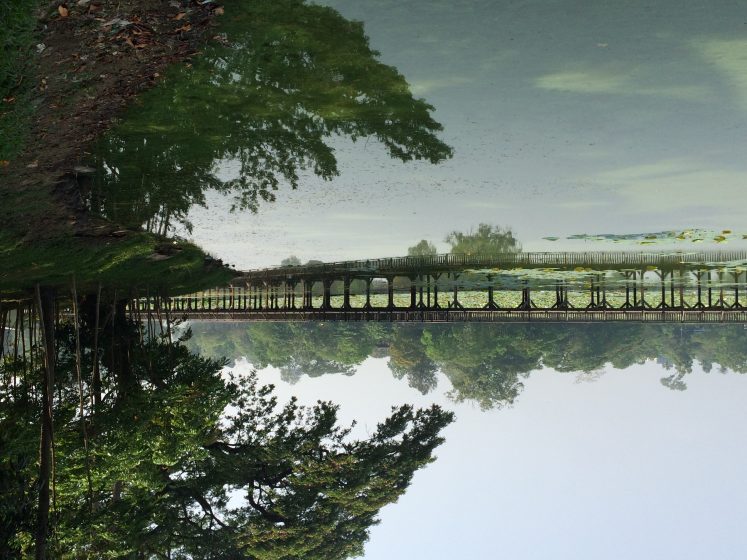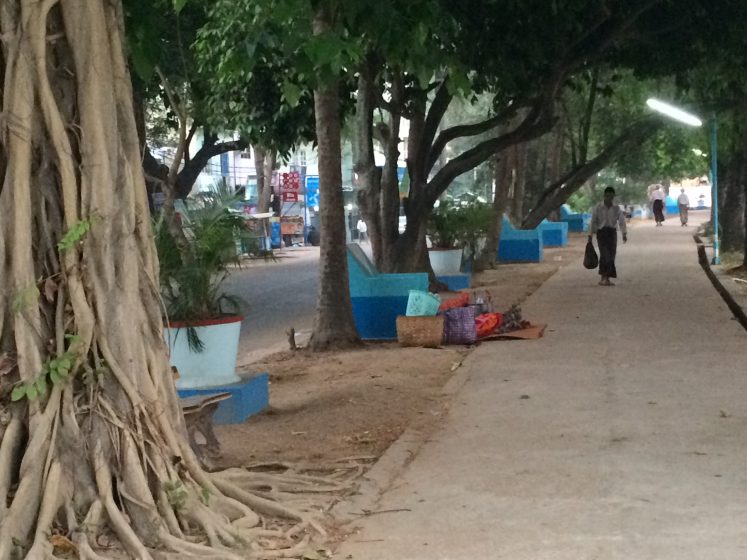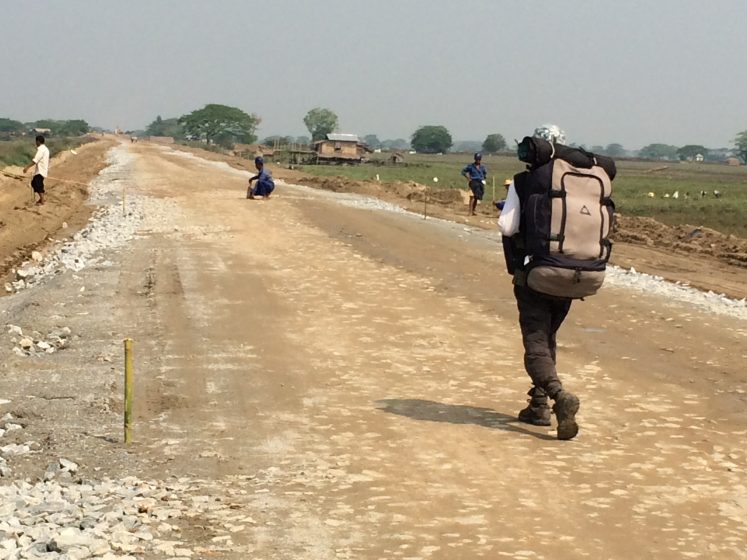 We have seen, for instance, signs of what many people would consider economic progress. Hundreds of kilometers of road widening projects, where, sadly, dozens and dozens (if not hundreds) of century-old or older trees are being chopped down so that an increasing number of trucks can deliver products to a new market of eager consumers.
In other areas, family-based sustenance farming appears to have been replaced with vast stretches of rubber tree plantations, commercial agriculture, and a growing number of stone-grinding, gravel-making businesses. Posters advertising a handful of cement makers appeal to individuals who have enough cash on hand to renovate their homes or build new ones from scratch. And, there is notable investment in irrigation canals and water management systems in some regions, especially where rice paddies stretch to the horizon.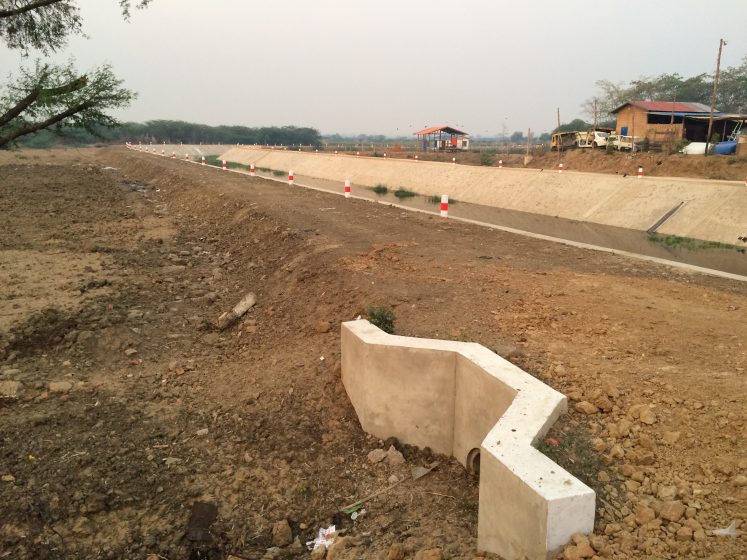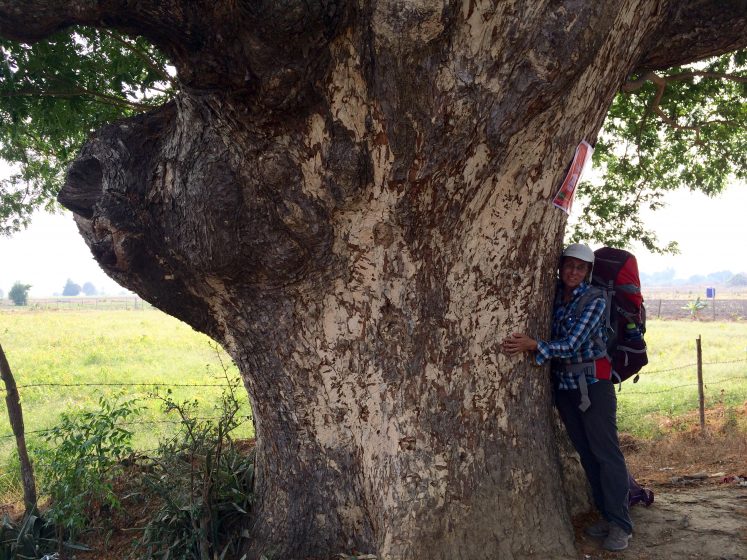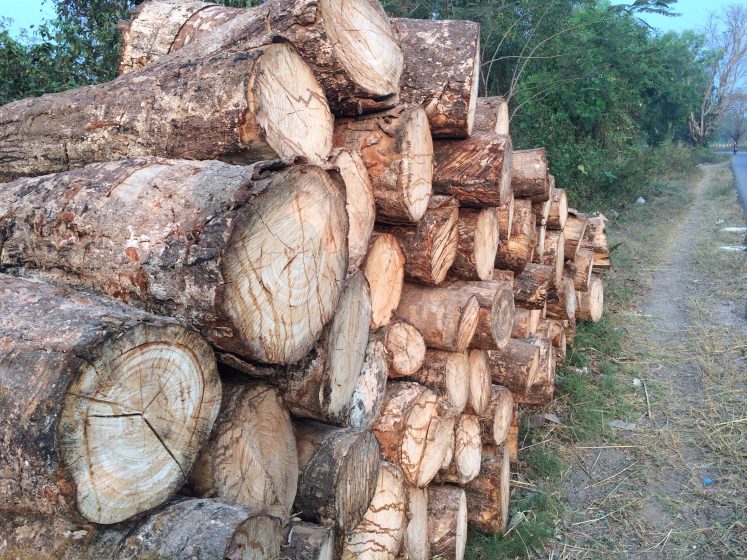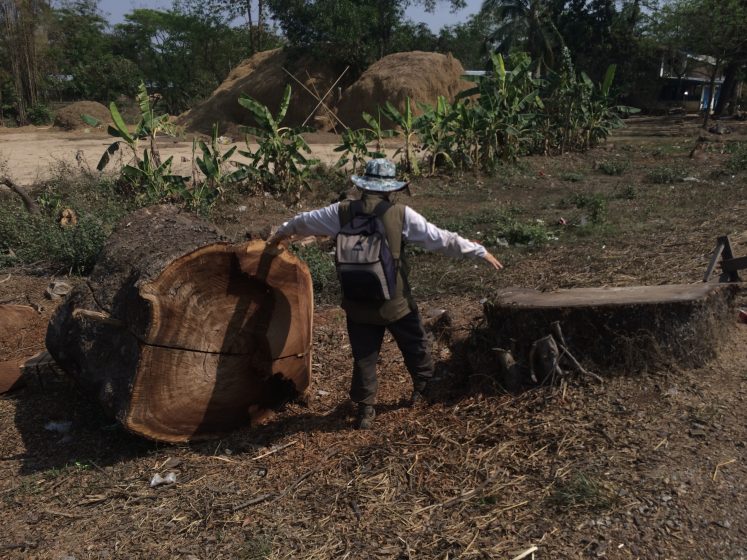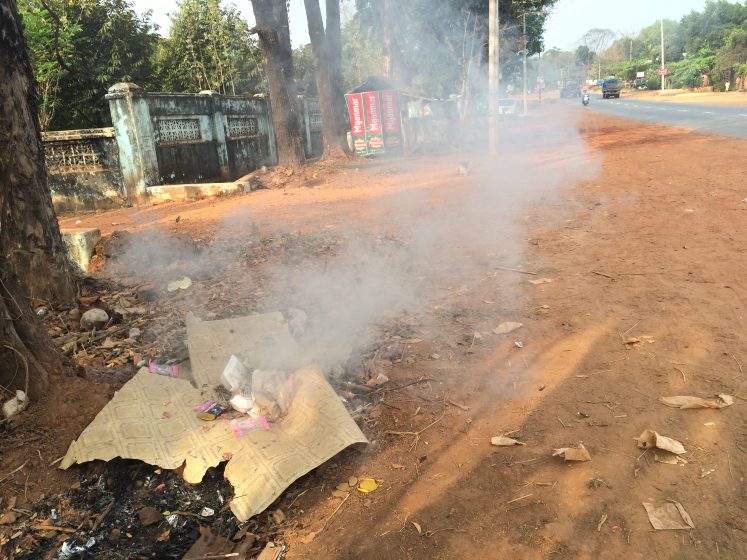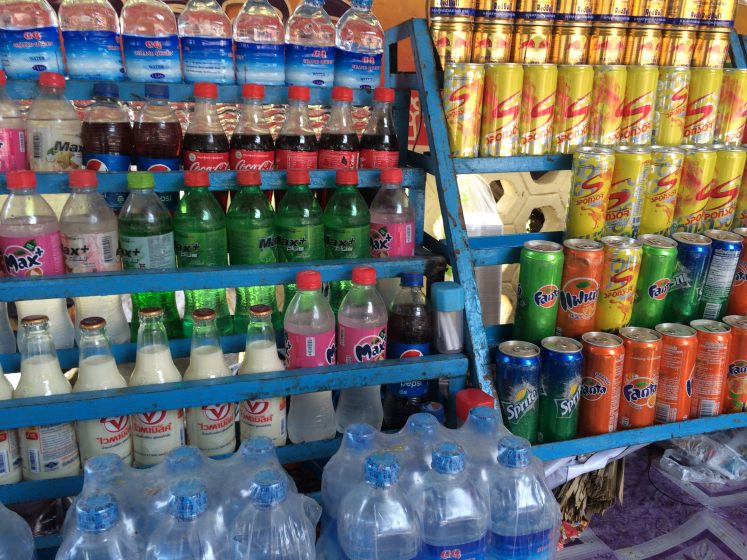 Socially, too, there seems to be an air of unprecedented personal freedom waiting to take hold. Mobile phone shops selling smartphones, SIM cards, accessories, and Internet data plans occupy significant amounts of many cities' retail space and promote the joys of 3G connectivity. People are falling in love with Facebook, and the selfie is all the rage. Although still a conservative culture steeped in Buddhist traditions, there is an obvious rebellion going on in Myanmar/Burma; you only have to look at the teenagers to find it. Spiky mullets of blue, blonde, red, and pink dyed hair and arms and backs painted with tattoos make me think of young people in London, San Francisco, and New York.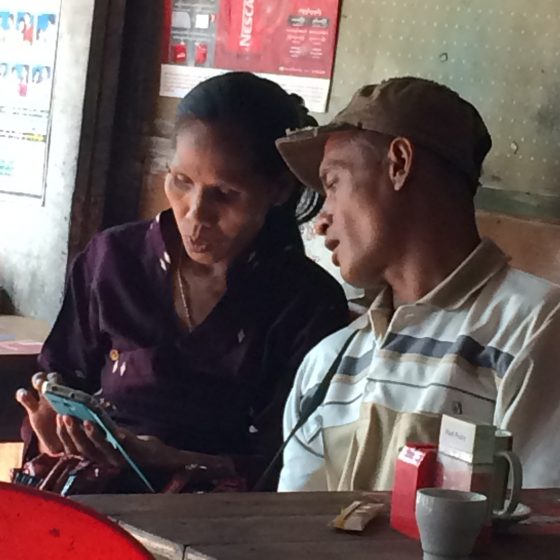 There is, too, the obvious trend for capitalist-fueled consumerism. Brands from the U.S., Japan, Korea, Thailand, and China are winning greater amounts of shelf space in local shops, and more well known companies are waiting for the green light to be here.
The downside of this upselling of stuff that people want, but may not need, comes in the shape of litter scattered almost everywhere. Plastic bags, styrofoam containers, cans, bottles, wrappers, and paper are tossed alongside roads, piled at the edge of towns, and float in waterways. We see people sweeping outside their front doors, but very few cities or towns have trash bins set up in clear view. Burning trash in the front yards appears to be the way to manage waste.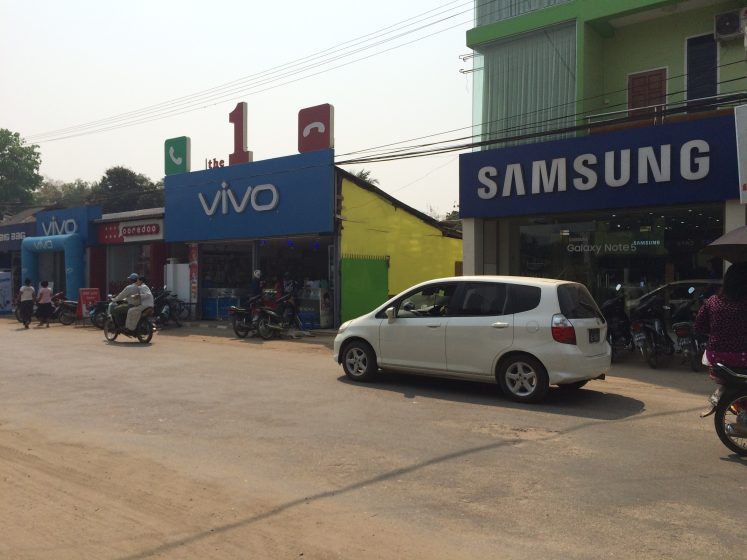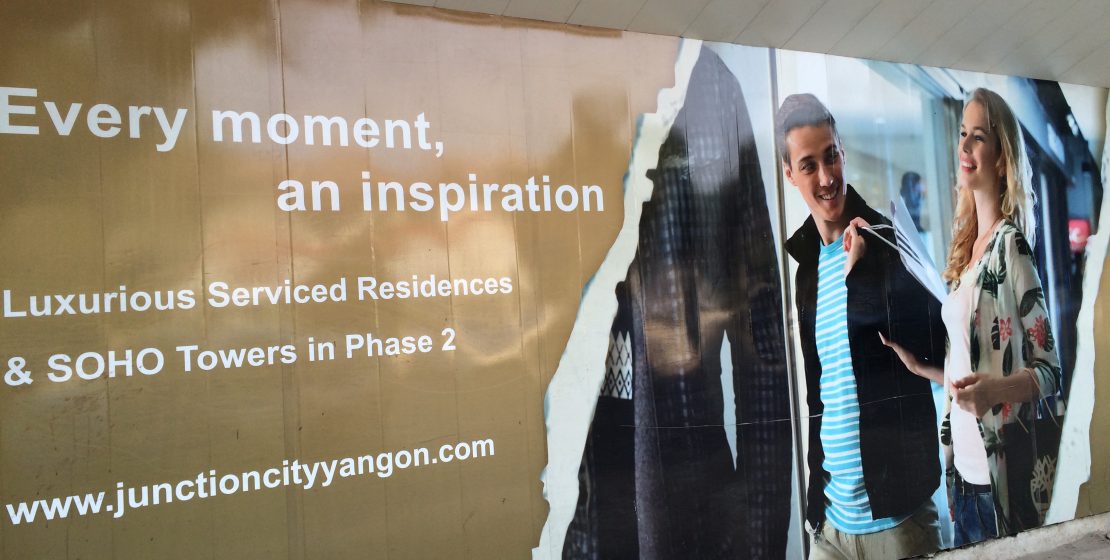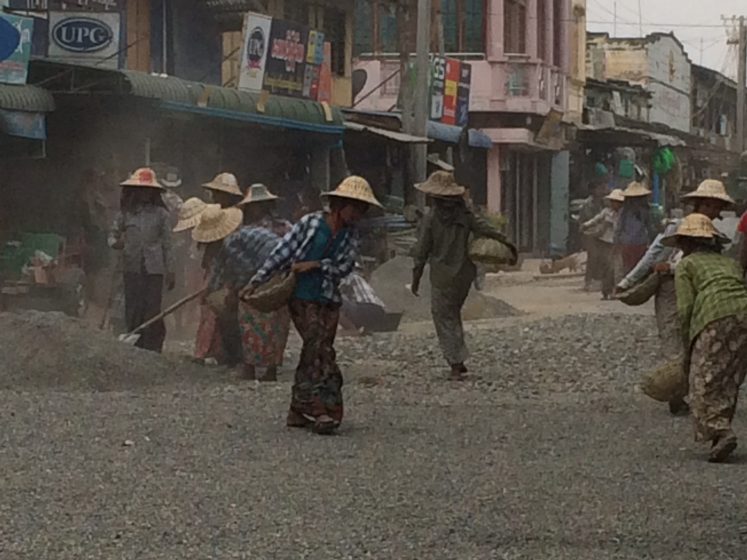 Creating a new standard
It's heartbreaking to see so much trash in such a beautiful country filled with some of the nicest people we've met so far. The idea of living in a clean place and having that be part of the basic human rights we ought to hold dear keeps swirling around my head.
The man's question, raised during a conversation between strangers who will never know each other's names, appears to be simple on the surface. But when you scratch at it, it is a complex issue that gets to the root of economic, social, global, and urban development.
A clean place to live, whether in urban or rural areas, implies a certain level of social commitment to change behaviors, establish discipline among citizens, and work for the common good. It requires public and private investments for balancing consumption and waste management, and a progressive plan to control and reduce land, water, and air contamination. Providing clean places to live requires thoughtful consideration of how a country's development can justly incorporate nature and ecosystem diversity while creating prosperity and improving the quality of life of its citizens, who are on the edge of embracing globalization.
Unfortunately, promoting clean places to live may rank low on the list of priorities of countries opening themselves up to new standards of approval in the world community. Developed nations and worldwide organizations will demand countries such as Myanmar/Burma to address the significant issues of human rights abuses, peacekeeping initiatives to stop ethnic fighting, gender equality, fair labor, and basic health and safety education. Countries that meet these gold-star standards win grants, humanitarian aid, trade deals and concessions, and an incredible amount of international support, making the stakes high for developing countries to meet these criteria.
Also, of course, those issues are important and need to be center-stage because of the sheer number of lives they affect.
However, there should be room somewhere on the agenda to tackle these other issues, currently low on the international agenda. Waste management, ecosystem diversity, and environmental awareness are actually not small issues. Having a clean place to live results from the formation of safe, sustainable, and resilient communities and feeds a cycle of well-being people will value—ideals that, arguably, many communities in the "developed" world have yet to attain.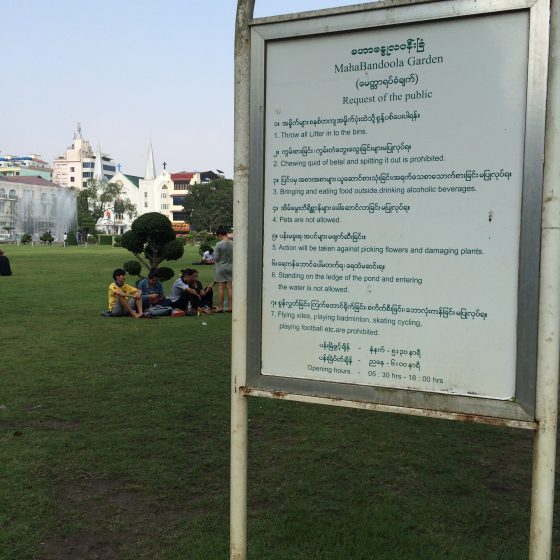 Perhaps, as national governments of developing countries focus on the prescribed criteria for playing catch up in a globally-connected world, the notion of creating clean places to live and visualizing that as a basic human right must (and should) reside at the city level.
As more people everywhere cluster into cities, urban governments will see the problems stemming from weak waste management, ecosystem diversity, and environmental awareness escalate, and will have to adapt first-line approaches to dealing with them. Like it or not, the upsides and downsides of development and globalization will fall on the shoulders of city entities; thinking ahead and planning for that responsibility is worth doing proactively.
With that, I'm holding out hope that city leaders in Myanmar understand the important role they play in "what could be" during this pivotal point in the country's development. From a traveler's and walker's point of view, cities show the different faces of a nation, and I like to picture myself strolling by, admiring clean streets, parks, and public places instead of stepping over cans people threw from their car windows.
Jenn Baljko
See more about the trip here.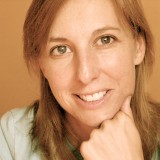 Jennifer Baljko is an avid traveler, longtime walker and a lifetime learner. She's a city dweller who recently became a tree hugger (literally, she throws her arms around trees and hugs them), but feels at home almost anywhere.