We hope that this paper will inspire and initiate a Gen-Z led movement for advocating towards the urgent actions needed for restricting the frequency and severity of such epidemics globally.
The lessons learnt by teenagers today will assist us as global leaders of tomorrow, to make better and more informed decisions to prevent any such future epidemics. The Covid-19 crisis and widespread epidemic has infected more than a million people and is increasingly causing agony to billions. While the severity of epidemic is reflected by rapidly increasing numbers of infected cases, the perception towards its impacts and effectiveness varies from country to country and with age group. A unique and key respondent group includes teenagers as the most upcoming global citizens, whose experience with and opinions on today's events could be a resource for governments to combat such situations in future.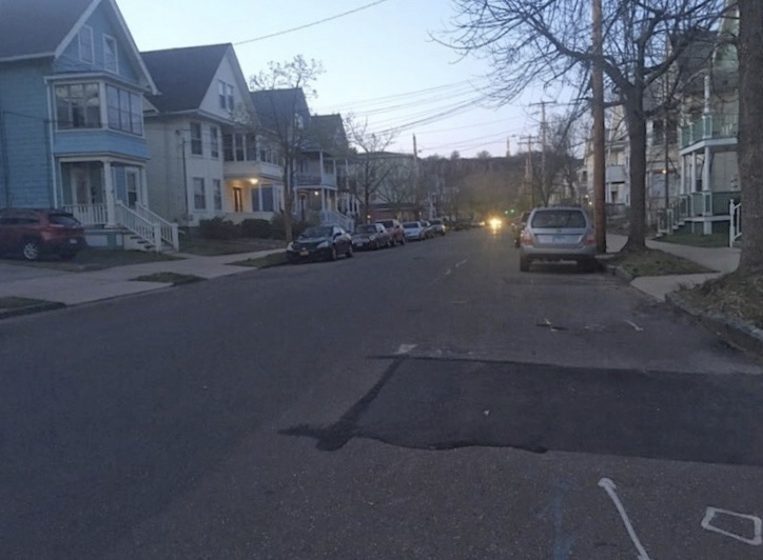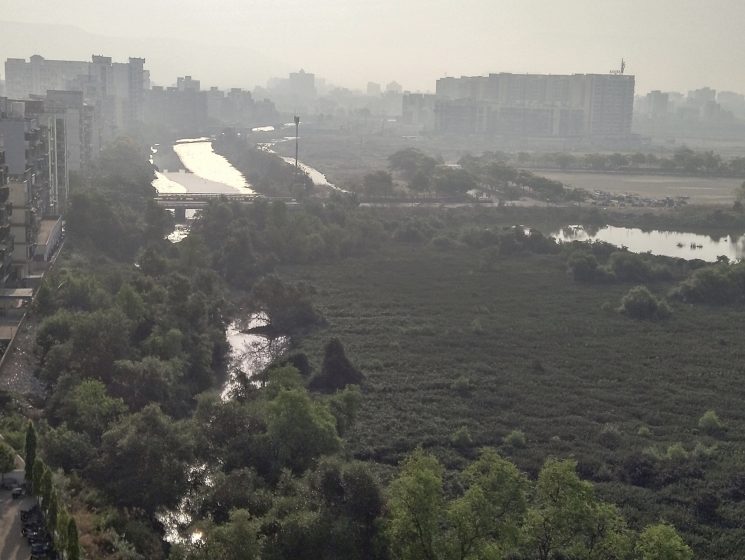 What do teenagers think about the crisis? This essay captures the perception of a focus group of 12 current teenagers from different cities in a few impacted countries namely: New Haven, New Jersey and Amherst in the United States, Belfast in the United Kingdom, Stockholm in Sweden, Delhi and Mumbai in India, Hunan and Nanning in China, and Mexico City in Mexico. Building on the valued suggestions of these teenagers, the paper aims to serve in a way as a time capsule for our future governments and education systems to look back and reflect on their views. The author constituted a panel by identifying and inviting teenagers from among the recent and past social contacts established while residing in the US, UK and India. All the panellists are high school students or have recently started college education and are aware and concerned about the pandemic and its impacts within their country and globally.
The methodological approach included a few online focus group discussions organised during the ongoing lockdown period through participation of the panel of teenagers from the cities mentioned above. Discussions were initiated with a focus on first noticed impacts in each panellist's city and changes they experienced in daily routine during quarantine. Further, the discussions focused on a few overarching questions relating to the linkages between Covid-19 epidemic and nature, decisions taken by governments and societal differences, coping mechanisms adopted by schools, and impacts on global and local economies. Outcome of the online discussions have been analysed and further complemented through review of a few relevant publications.
This paper acknowledges the participation of Ms Sabrina Liang (Amherst, US), Ms Anna Kolosenko (Stockholm, Sweden), Ms Ayla Leval (Stockholm, Sweden), Mr Matthew Alexander (Belfast, UK), Mr Luis Fernando Sobrino (Mexico City, Mexico), Ms Matilda Debesai (Stockholm, Sweden), Ms Nikita Agarwal (New Jersey, US), Ms Katherine Van Tassel (New Haven, US), Mr Anvay Akhil Palherkar (Navi Mumbai, India) and 2 anonymous teenagers (from Hunan and Nanning, China), in the online focus group roundtable discussions structured and moderated by Mr Vishisht Singhal (Delhi, India).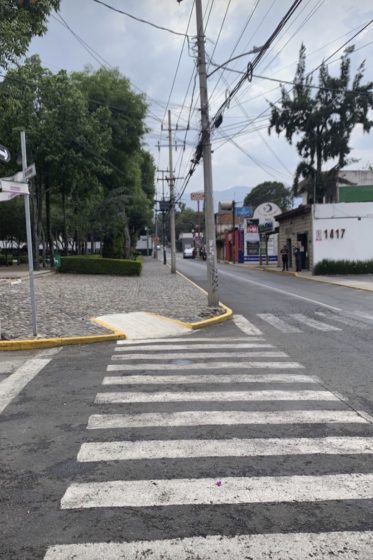 Covid19 – a natural calamity or a manmade disaster?
Have we completely failed in human-nature interactions?
The panel acknowledged that while there are many theories revolving around how the coronavirus came into being and spread to humans, one aspect is confirmed that viruses spread from animals to humans due to our poor human-nature interaction such as wildlife trade, poaching, and forest fragmentation.
A report from the World Health Organisation (WHO, 2020) also indicates that new viruses emerge when destruction and encroachment of wildlife habitats, forces the wildlife to initiate unwanted dangerous interactions with humans causing the spread of unique and infectious diseases from species to species.
Research by Shereen et al (2020) mentions that COVID-19, which is a highly transmittable and pathogenic viral infection, emerged in Wuhan, China and is related to SARS-like bat viruses, thus drawing an inference that bats could be the possible primary reservoir. Shereen et al reiterate that the rapid human to human transfer of virus has been confirmed even while the intermediate source of origin and transfer to humans is unknown.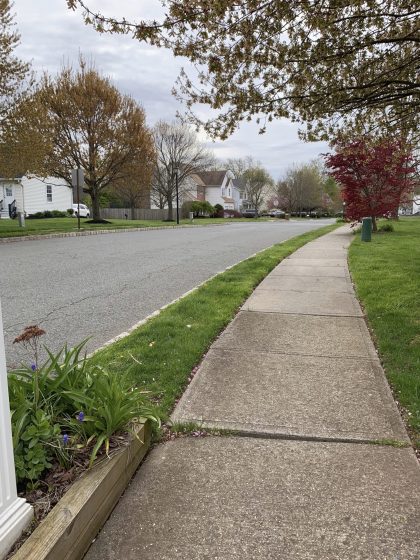 The teenage panel was in consensus that the spread of Covid-19 is an example of poor human wildlife interactions. The panellists felt that in general people have been rapidly straying from natural lifestyle and consuming food items that are exotic and are sometimes substandard modifications of age old food traditions and practices. It is evident that this has resulted in new and never before faced diseases affecting humans with no immunity against it and the rapid interspecies spread of such diseases. The Center for Disease Control and Prevention also highlights that this phenomenon has happened in past as reflected through the spread of Ebola and HIV/AIDS (CDC, 2019 a, b).
The panellists from India and Mexico raised that significantly higher number of Covid-19 cases are being reported from metropolitan cities such as Delhi, Mumbai, and Mexico City mainly due to rapid spread of the infectious virus among highly dense population living in and around such cities. Such cities are already home to even denser pockets of slums such as Dharavi in Mumbai and Ciudad Neza in Mexico City where, due to poor living conditions, the community is more vulnerable to such epidemics.
We should definitely be more proactive in the future. Stricter food regulations and improvements to sanitary conditions may minimize the number of infected individuals.
—Katherine Van Tassel (New Haven, US
These panellists shared that during the lockdown and quarantine period, however, better air quality is being reported in these cities, mainly due to very restricted traffic and footfall. This situation has led to decreased consumption of crude oil resulting into noticeable reduction in carbon and greenhouse gas emissions that shall also slowdown the rate of climate change. Entire panel was in consensus that several anecdotal evidences were reported in media about nature's revival reflected through increased bio-diversity coming towards cities. Low levels of sound, air and water pollution due to limited anthropogenic activities, show signs of increased flora and fauna within cities, a phenomenon that was earlier rarely observed. However the panel speculated that unfortunately this shall be mainly limited to the lockdown period. The teenagers advocate that governments of all countries should substantially amplify measures to enhance planetary health and environment especially to meet climate goals after the pandemic is over and not wait for nature's such unfavourable reactions.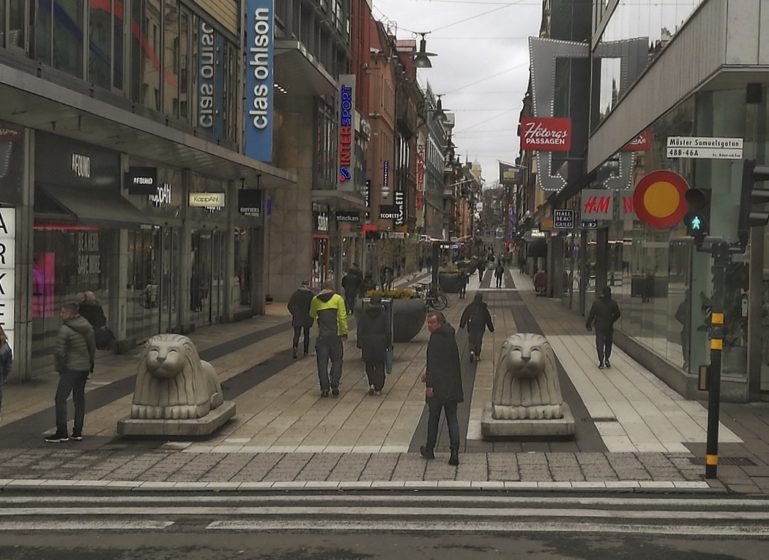 Government strategy and the influence of societal difference:
How proactive and effective have strategies by the government been? Do these reflect societal characteristics?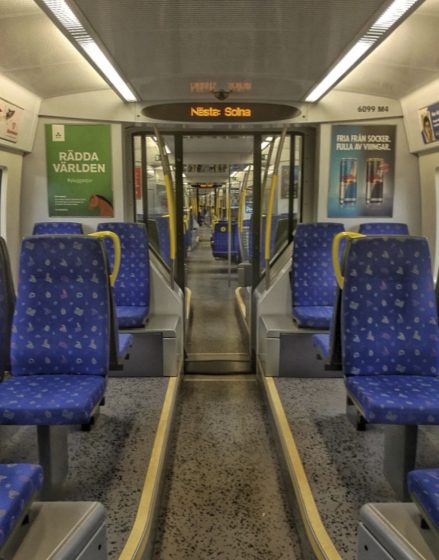 In India, China, and the UK, the governments have taken an all-hands-on-deck approach to tackle the Coronavirus pandemic by introducing the most restrictive mass quarantines. The panelists from these three countries felt that these measures were imposed mainly to keep the country's population—specifically poor, uneducated, and elderly population—far from the grips of the highly infectious Coronavirus. The panel was concerned that in developing countries such as India, the health care system is extremely weak and fragile. Thus, an epidemic of such severity could result in complete breakdown of the health care system.
The panellists from India offered that society in the country is structured in a way that many social activities occur engaging large numbers of people, ranging from religious activities to open markets and a generally densely packed housing system in large metropolitan cities. The panellists thus strongly felt that in India, such an outbreak, if uncontrolled, could grow to an exponential level infecting a huge population in a matter of days.
Sweden has ultimately saved our society from collapsing by still granting us our freedom.—Ayla Leval (Stockholm, Sweden)
On the contrary, panellists from Sweden highlighted that the Government of Sweden has come up with a unique strategy that appears to be focusing on the herd immunity that emphasizes on creating a large number of people immune to reduce the future risk of spread to non-immune individuals. They feel that their government considers that citizens are highly educated and hence their strategy had been limited to just recommending a quarantine instead of forcing the nation into a lockdown.
I trust the government and all of their decisions. If Swedish government feels that a balance between the economy and healthcare must be made, then I trust that's what we should do.
—Matilda Debesai (Stockholm, Sweden)
These panellists were of the opinion that government has done this to ensure the survival of small businesses that are given high importance by the government to keep country's economy in balance while maintaining the social order. They felt that while this strategy appears to be liberal, the panellists trust the government and their decisions as they felt that their government is much aware of all negative consequences extreme quarantine would have on their mental health and societal function.
The Indian culture establishes cleanliness as a key aspectsintertwined with every aspect of one's life thus perhaps reducing the spread of this disease drastically.—Anvay Akhil Palherkar (Navi Mumbai, India)
The teenage panel was concerned that Mexico and India are under an unusual threat. Since there are few social safety nets, unemployment in Mexico for daily wage labourers or those having small businesses, the panellist from Mexico felt that the income sources of such labourers will be completely halted during the quarantine leading to an uncertain future and many hardships.
Under such pandemic situations, the Government of the US and other impacted countries must prioritize providing necessary healthcare to their citizens as opposed to focusing on economic growth. —Nikita Agarwal, US.
Similarly, the panellists from India were of the view that India, being home to a large population living below the poverty line, weak and unenforced unemployment schemes may also lead to a challenging time for the majority of the poor population. The panellists highlighted that this aspect is only partially being addressed by the State governments in India. Likewise, the World Economic Forum (2020
a
) highlights that the existing social safety nets in the US are also facing challenge due to around 20 million (as of 16 April 2020) citizens applying for unemployment benefits.
The Government of Mexico should provide aid to low income homes and inform the population about situations of this type, mostly for them to know how to react and avoid panic.—Luis Fernando Sobrino (Mexico City, Mexico)
The discussion between the panellists uncovered that the Government of Mexico has adopted measures that are mainly observant in character with a nation-wide lockdown but without any legal enforcement. Despite this, people of Mexico have chosen to stay inside. In China, first country combating Covid-19 epidemic, the country's economy has been crippled while the country now appears to be moving towards normalcy. The panel is of the opinion that the approach of lockdown and quarantine that has been adopted by the governments in India, UK and China is very effective and shall prevent the number of infected cases to rise giving a control over the pandemic and shall result in economies being able to open sooner. The steps taken by various governments that panel appreciated are the efforts towards management of misinformation spread via social media and other sources during the lockdown period.
Experimental schooling during quarantine:


It's definitely not ideal or sustainable but online classes help me and my friends keep on track with schoolwork.—Anna Kolosenko (Stockholm, Sweden)

Will online schooling continue to serve as a means of alternative education, keeping at par with the established institutions?
The global pandemic has led to everyday activities grinding to a halt with uncertainty about resumption. This has led to a huge impact on the teenage population as well as the entire student community, as their schools and leisure activities cannot continue due to the fear of the spread of the virus.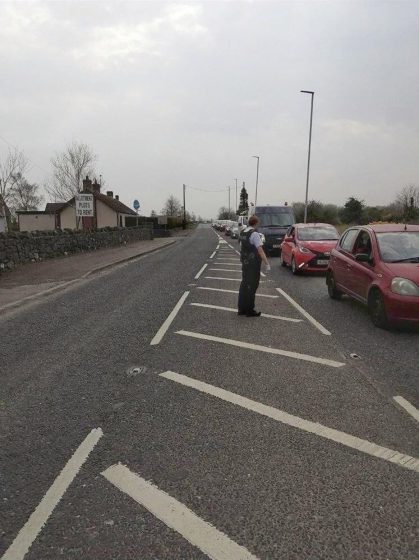 A common approach adopted by the school education systems globally is a shift towards or extensive use of an online teaching and learning system. In Sweden, the schools have successfully managed to keep their students and teachers in a "lockdown" situation without enforcing it simply by encouraging them to opt for an online education from the comfort of their homes. The panellists from Sweden felt that the online schooling is more engaging, comprehensive, and at par with face to face learning and will result in students being able to concentrate more on studies than the fear of getting infected. However, the panellists from India, Mexico, and the UK have contrary views on online schooling, mainly owing to technical glitches, such as poor internet connections due to which the lessons they feel are less interactive. The panelists further highlighted that poorer households mostly even do not have money to pay for the basic needs thus paying for internet, computer or any technological service is impossible for them and they are inevitably left out of the online school setup.
The online classes definitely do not meet the same standards as face to face teaching. It makes asking questions a lot harder and limits the details that a teachers can explain.—Matthew Alexander (Belfast, UK)
Globally, the university entrance examinations such as GCSE, SAT, JEE and many more  were postponed, resulting in stress, anxiety, and confusion over immediate future prospects for the currently quarantined high-schoolers. The panellists felt that authorities should place very high importance to conducting such exams and sharing the information relating to their scheduling/rescheduling. Overall, the panellists felt that greater emphasis on online education during the lockdown period, if continued, may result in developing countries like India and China realising the need to strengthen their rural education. This may in turn result in higher literacy rates and people having greater exposure to the thoughts and ideas of the global community.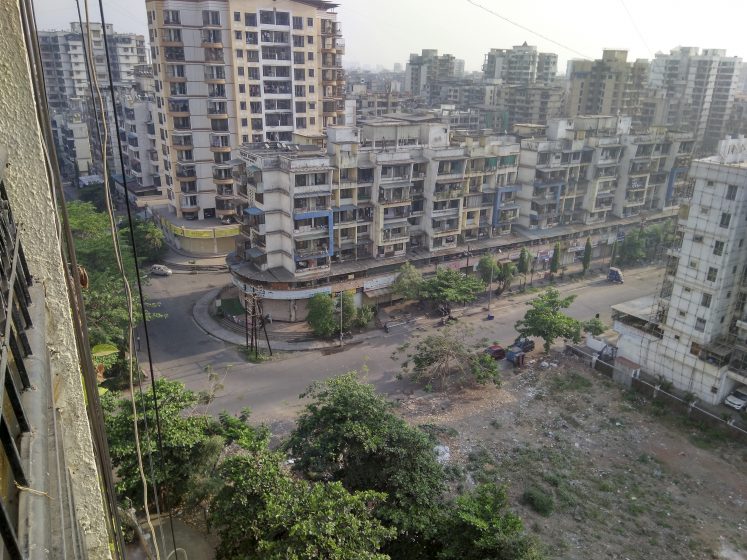 Economic side effects of Covid-19:
Economy or public health, can there be a balanced approach?
The ongoing Covid-19 outbreak has proved severely detrimental to the global economy and is likely to push it towards recession. While most governments around the world are primarily focusing on facing the current and future challenges of epidemic, the discussion among panelists indicates that some countries such as Sweden and some states in the US are parallelly focusing on their economy. The discussion highlights that in most of the impacted countries whether lockdown had been enforced or not, small businesses, hospitality, tourism and entertainment sectors have been completely shut down even if not ordered to close down, mainly due to the impact of self-quarantine of people and/or lockdown ordered by the law. The panelists reiterate the fact that losses in these sectors are directly contributing to the plummeting GDP in all impacted countries. While acknowledging this aspect, the entire panel strongly feels that public health must be prioritised over the economy. The World Economic Forum (2020b) also advocates for giving prime focus on public health through government and business partnerships to prevent a short-term recession from becoming a global depression.
The report by UNCTAD (2020) speculates that since India and China had taken timely decisions to combat the epidemic, their economies may face milder impact. The panelists from Sweden felt that their Government's efforts to save economy against realising urgency of the epidemic may however result in a surge of infected people as in the US, but will be handled by their healthcare system as long as older population is kept completely out of contact. The panelists from the UK and Mexico were of the opinion that to reduce effects of pandemic, their governments seem to have compromised with potential losses in GDP.  They felt that while this shall cause huge losses in their economy but they may be able to prevent the infection spreading altogether and have comparatively easier economic recovery with time. The entire panel perceived that Covid-19 epidemic has led to significantly reduced social interactions between people with increase in digital transactions that may lead to increased transparency, better management of currency and faster transactions thereby increasing business outputs after the pandemic is over.
Innovation and connectedness is what defines our generation and is the quality that will guide us through tomorrow's challenges.—Vishisht Singhal, Delhi
Learnings for the post Covid-19 era
The author feels that teenagers are the most immediate generation who would shape the way governments shall form decisions in future to tackle such epidemics. Although quarantines and their varied impacts have been tracked for years, this event is unique as an entire generation is experiencing this globally for the first time. A new perspective is formed and therefore it will be useful to understand and take cognizance of our opinion.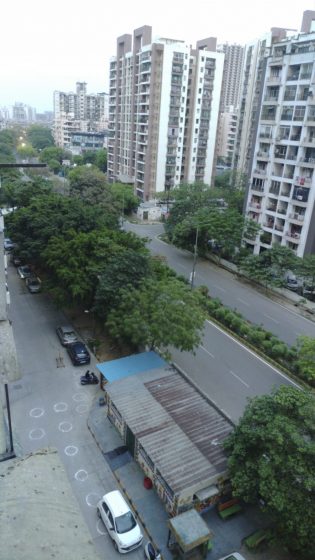 Based on analysis of varied aspects as deliberated by teenage panellists and through review of relevant articles, the author summarizes here the derived learning and his observations for the future:
This is the time that global leaders of various countries must forget differences and significantly increase their cooperation in order to best prevent and manage any such global epidemic in future.

With an aim to enhance social justice, the governments of all countries must make momentous progress towards providing adequate inexpensive health care services for the disadvantaged population. Effective measures must be in place for spreading awareness especially amongst the rural and impoverished urban population. This must include simple basic acts like maintaining hygiene, cleaning surroundings, and reducing consumption of non-indigenous material

. Our unsustainable consumption over time has resulted in nature retaliating, this needs to change substantially.

The governments of all countries must establish advance early warning systems for people to quickly adapt in order to prevent an epidemic. Governments must give more attention to advance research for drug discovery such as creating adaptive vaccines for viruses in order to overcome adaptive diseases like influenza, COVID-19, Ebola and others.
The governments of all countries must establish advance early warning systems for people to quickly adapt and prevent an epidemic.
More interconnectedness between the global scientific community shall lead to greater and more efficient results in creating solutions for epidemics in the future.
Continue to advance research for creating adaptive vaccines for viruses in order to overcome adaptive diseases like influenza, COVID-19, Ebola, and others.
Based on success in a few countries, it is necessary to initiate schemes by governments to provide subsidies for essential items like sanitizers, masks and medicines during pandemic situations. Governments should also keep dedicated funds for medical supplies and for additional support to health care workers mainly for epidemic situations.
It is essential to enhance the shift towards digital financial transactions leading to increased transparency, better management, less printed money, faster transactions and minimised person to person contacts.
Schools must create better learning strategies for students to engage in classrooms even without physical presence. Not much change has been brought into the mainstream schooling system since the past 50 years whereas society has progressed greatly ever since.
It is also important to continue with the already initiated transition towards online lifestyles even in the rural areas of developing countries by increasingly making technological services affordable and accessible through government interventions, particularly the online schooling. This way even a crisis situation shall not hamper the education of children in future.
Government often refuses to take the younger generation seriously. —Sabrina Liang, Amherst, US
The author hopes that this paper will inspire and initiate a Gen-Z led movement for advocating towards the urgent actions needed for restricting the frequency and severity of such epidemics globally. The steps that are taken now would result in a future that each one of us can live in without constant fear and hostility. We hope that the solutions to this virus are collectively found through combined efforts of global community. Our connectedness and unbroken faith in wake of this crisis has shown how much we can accomplish.
Vishisht Singhal
Delhi
References
World Health Organisation, 26 March, 2020 ,Origins of SARS-CoV-2 https://www.who.int/health-topics/coronavirus/who-recommendations-to-reduce-risk-of-transmission-of-emerging-pathogens-from-animals-to-humans-in-live-animal-markets
Shereen, M. A. Khan, S. Kazmi, A. Bashira, N. and Siddique, R. July 2020. COVID-19 infection: Origin, transmission, and characteristics of human coronaviruses, https://www.sciencedirect.com/science/article/pii/S2090123220300540
Center for Disease Control and Prevention, 5 November 2019a, https://www.cdc.gov/vhf/ebola/about.html
Center for Disease Control and Prevention, 2 December 2019b, https://www.cdc.gov/hiv/basics/whatishiv.html
World Economic Forum, 16 April 2020a, Coronavirus: Over 20 million Americans have now applied for unemployment benefit, https://www.weforum.org/agenda/2020/04/united-states-unemployment-claimants-coronavirus-covid19/
World Economic Forum, 13 April 2020b, What we must do to prevent a global COVID-19 depression, https://www.weforum.org/agenda/2020/04/covid-19-how-to-prevent-a-global-depression/
United Nations Conference on Trade and Development, 30 March, 2020. Economic Development, https://news.un.org/en/story/2020/03/1060612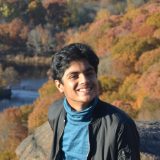 Vishisht Singhal is a grade XI student from Delhi NCR pursuing science with an aim to contribute towards better human-nature interactions. He is a scholar of the Yale Pathways to Science program organised by the Yale University and has enriched his learning through a mix of primary and secondary education in the UK, US and India.