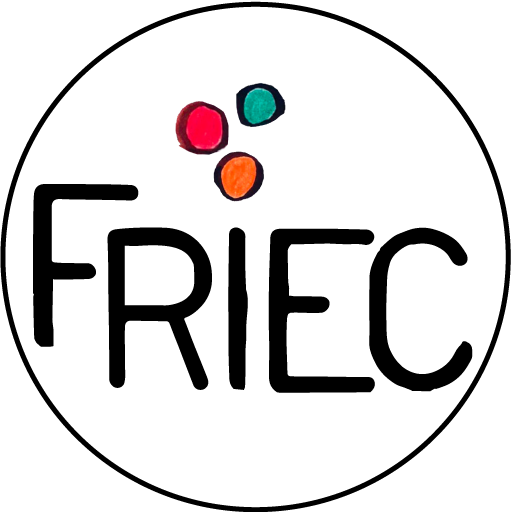 Want to explore diverse and connecting threads in urban ecological arts? In the LEAF, three FRIEC Urban Arts Collective members share something from their ideas and work for 10 minutes each, followed by Q&A.
Presenters:
Christina Freeman, New York
Lucie Lederhendler, Montreal
Paula Nishijima, Amsterdam
18 November
To watch the recording: https://us02web.zoom.us/rec/share/3wpOZ6sby72KzNuWXcOUTC4VwTVO1w4nsbO3MpH3uxVJPc3DDsqo-19Z8mDpHB1J.fySX4bwCajMWzn3e
Passcode: 0qQ1@Y*3
The theme of this episode is: Place
Christina Freeman, New York. I will share work from my cooperative and participatory practice. As an artist and curator, my projects challenge pre-existing cultural value systems such as definitions of waste, and the normalization of competition as inherent. Most recently, I worked with the USDA Forest Service's New York City Urban Field Station (NYC UFS) and Pratt Institute's Spatial Analysis and Visualization Initiative (SAVI), to organize Who Takes Care of New York? Presented at Queens Museum in September 2019, this exhibition highlights the wide range of environmental stewardship throughout New York City. An online version of the exhibition will be presented by TNOC very soon!
Lucie Lederhendler, Montreal. Within the framework established by Roland Barthes that "myth is a type of speech chosen by history" (1970/1991 trans), I'm going to review a few past projects that tried to unearth neglected but extant mythologies by highlighting the traces of Tiohtià:ke/Montréal's industrial past. Building on that approach, I will introduce my current, nascent research trajectory, which deals with the incontrovertible existence of sea monsters, ghosts, and the complexity of void spaces.
Paula Nishijima, Dieman.
I'll share my ongoing artistic research and series of works "Game of Swarms." The project draws on theories about self-organisation and swarm intelligence—common in the collective behavior of decentralized systems in nature, e.g. social insects and slime molds—and materializes into an audio-visual piece and a cooperative game. I propose the swarm as a framework to discuss how the world is tackling global issues, such as the environmental crisis, while claiming the self-organised and auto-poetic forces of living matter. GoS seeks to stress a non-hierarchical relationship among living organisms that work together through local interactions to achieve a global harmony. It is an initiative to spark new ways of thinking inspired by the behavior of swarms in nature.
* * *
The FRIEC (Forum for Radical Imagination on Environmental Cultures) Urban Ecological Arts Collective is a global group of almost 100 artists and creatives interested in the connection between nature and people in cities. The LEAF is a monthly webinar in which three Collective members spend 10 minutes describing an ideas or motivation central to their work, followed by discussion and Q&A with the audience. The idea to get to know the work of the Collective members, and to explore creativity and imagination in urban ecology.
Banner image: A drawing of my empty street corner during COVID, by Lucie Lederhendler.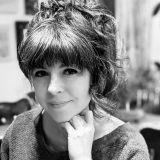 Lucie Lederhendler has been the curator of the Art Gallery of Southwestern Manitoba, a community-engaged, contemporary public art gallery, since 2021. Her research is concerned with the ecosystems of mythologies and the mythologies of ecology. She is a lecturer in art history at Brandon University.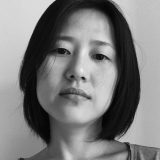 Paula Nishijima is a Brazilian visual artist whose research-based practice unfolds on the crossroads of life science, technology and participatory social practice. Exploring individual and collective motivations, either through happenings or longer processes of interaction, her production materialises into different digital media, such as video, web applications and photography.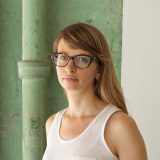 Christina Freeman is an interdisciplinary artist based in New York City. Her work takes on various forms including photography, video, artists' books, multimedia installation, participatory performance, and curatorial projects.