THANK YOU for considering a gift to TNOC.
The mission of The Nature of Cities is to curate transdisciplinary conversations about green urbanism across ways of knowing and modes of action. We create publicly available and widely disseminated programs, events, knowledge, and engagements for green city making. Our motto is "many voices, greener cities, better cities", and the voices you hear at TNOC are practitioners, scientists, policy makers, planners, designers, and artists of many types, from around the world, writing about their own work and ideas.
Your gift will help us keep innovating in stories, events, and design; support our efforts to find and curate new voices; maintain our site; offer small honoraria to those who have difficulty taking time from work to write for TNOC (e.g., practitioners, artists); create new materials from TNOC writings for teachers; and develop FRIEC (the Forum for Radical Imagination on Environmental Cultures).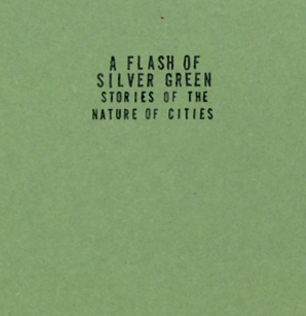 If you donate $100 or more, we would be happy to send you a gift of your choice, a copy of either of our new books of "very short fiction on future cities", A Flash of Silver Green, or a cotton grocery tote adorned with TNOC Summit logo, designed by Frida Larios, which for us symbolizes ideas ("seeds") both offered and received.
THANK YOU! from TNOC's Board of Directors
Pippin Anderson, Cape Town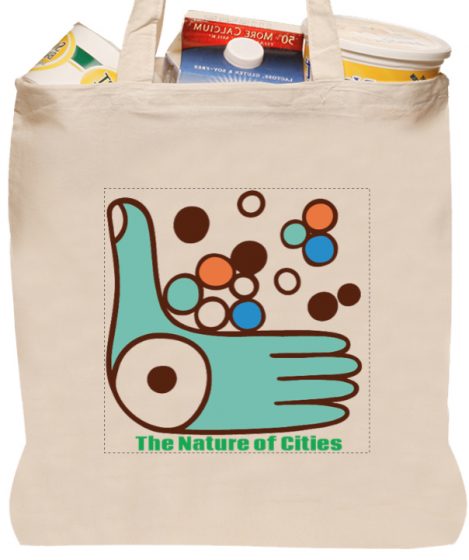 Marcus Collier, Dublin
Marta Fajardo, Bogotá
Mike Houck, Portland
Gilles Lecuir, Paris
David Maddox, New York
Siobhán McQuaid, Dublin
Mary W. Rowe, Toronto
Chantal van Ham, Brussels