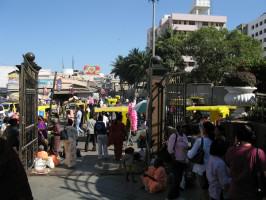 A predominantly rural country, India is rapidly urbanizing. Although only 30% of India's population lives in cities now, this proportion is expected to increase to 50% in the next two decades. It is becoming increasingly important, therefore, to have a good understanding of the processes that shape ecology and conservation in Indian cities. Unfortunately, we have very little information to draw on. The attention of Indian ecologists and conservation biologists has largely focused on understanding "natural" ecosystems such as forests in protected areas, and cities have largely remained in the background of ecological conversation.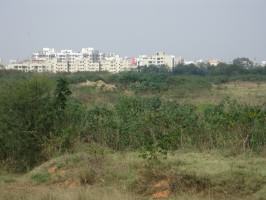 The south Indian city of Bangalore constitutes a characteristic example of a growing Indian city, famous internationally (even spawning new words such as "Bangalored") as well as within India for its software industry. Readers may not be aware that Bangalore has a much longer history of settlement, from at least the 4th century. Bangalore has also been an important Indian urban commercial center since the 16th century. Well known for its green spaces and lakes, the city was called "India's Garden City". In recent years it has witnessed accelerated and highly unequal growth, transforming urban forests, orchards, pastures and fertile agricultural fields into a sea of concrete apartments and commercial complexes.
Five years ago, we began a comprehensive investigation of urban biodiversity and ecosystems in Bengaluru (also known as Banglaore), later expanding this to investigations of the factors that shape ecological change in other Indian cities. The findings of this research were presented in a summary designed for policy makers, planners and the public at the Convention on Biological Diversity's Conference of Parties meetings in Hyderabad in October 2012.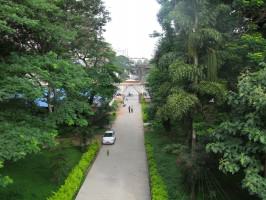 As with many Indian cities such as Pune and Delhi, Bangalore is fortunate in having a number of academic and religious institutions, government and military areas, in addition to areas formally established by city municipalities for urban greening, such as parks. We do not know much about how these different types of land use support biodiversity. Human choice, behaviour and policies directly impact plant diversity in paticular. For instance, the landscape of Bangalore was quite dry and scrubby prior to the mid-19th century, when the impact of urbanization on increased temperature begins to be discussed in literature. Extensive tree plantations were then conducted across the city to provide shade, greenery and visual relief. The species selected were a careful mix of local and exotic, with a focus of ensuring that at any point in time, some species of trees would be flowering, providing a spectacular visual pageant across the city.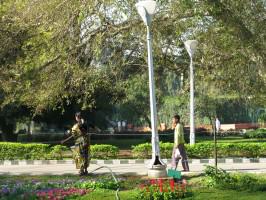 Apart from streets, great attention was paid to improving the condition of Bangalore's two historical botanical gardens: Lal Bagh, created in the 18th century by the former rulers of this region, Hyder Ali and Tippu Sultan; and Cubbon Park,  established in the 19th century by British administrators. An 1891 British book by John Cameron, "Catalogue of Plants in the Botanical Garden, Bangalore (Second Edition)" describes 3,222 species planted in Lal Bagh alone. In addition to these and a few other mid-sized parks established several decades ago, the city also hosts a number of small neighbourhood parks that are landscaped with manicured hedges and greater lawn area, with fewer trees. These parks are more input-intensive, but also important in supporting biodiversity, especially for mobile taxa such as birds and butterflies.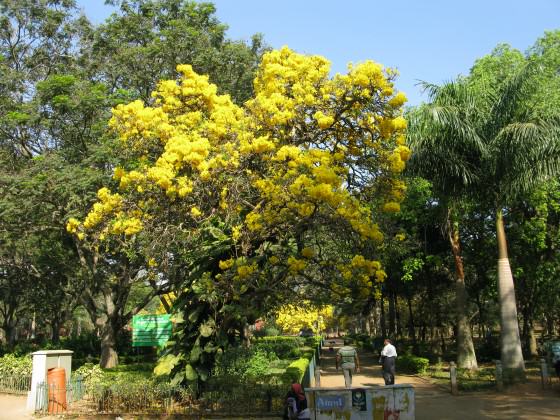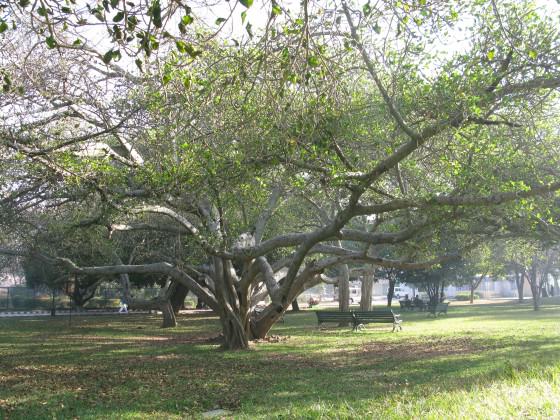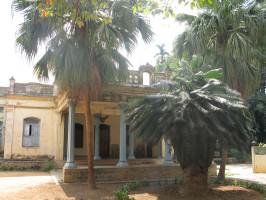 Home gardens form another variety of pocket green space that is critical for biodiversity support in Bangalore. A study of 328 domestic gardens and apartments in Bangalore documented over 1668 trees belonging to 91 species, in addition to 192 species of shrubs and herbs. Of these, only the ubiquitous Bangalore coconut (see the photo below) is widespread, encountered in more than 30% of locations.
Bangalore's domestic garden owners seem to value the unusual, with 90% of the tree species and 80% found in less than 5% of the gardens. Compared to many other studies in domestic gardens in western countries which report a focus on ornamental plants, we found that many species planted for their food, medicinal or religious properties, including trees such as jackfruit, mango and drumstick, and plants such as papaya, banana, coriander and sacred basil. Domestic gardeners are creative, finding ways to host plants even in congested homes.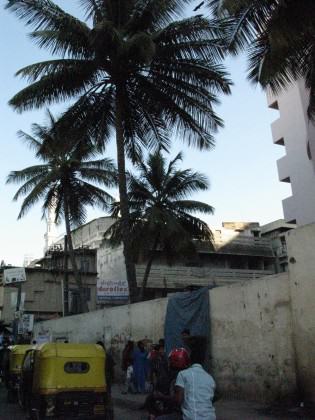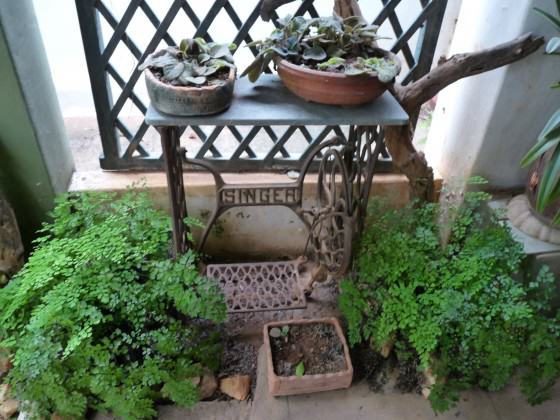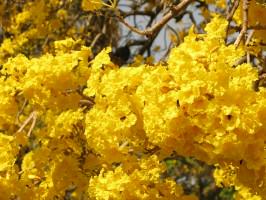 Bangalore is known to host to an impressive list of other plant and animal species. A checklist of fauna compiled by S. Karthikeyan in 1999 lists as many as 340 species of birds, 160 species of butterflies, 40 species of mammals, 38 species of reptiles, 16 species of amphibians, and 41 species of fish in the city, with reports of a new ant species identified in Bengaluru as recently as in 2006 — highlighting the unexplored nature of these city environments.
In addition to land use, people's management practices impact faunal and insect biodiversity. Many of the older home owners we interviewed said they made special efforts to support biodiversity, by placing rice out to feed birds, providing water baths, and leaving sugar out for ants. Pesticide and herbicide use was also rare, with most residents indicating they avoided extensive spraying because of health concerns.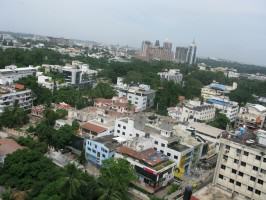 Unfortunately, in many locations biodiversity rich locations such as gardens are being converted to "new" city habitats including corporate campuses and upscale gated residential communities, dominated by manicured landscapes, with exotic turf grasses, non-flowering variegated shrubs and herbs, and hybridized small sized flowering trees and exotic palms that do not provide fruits, flowers, insect habitat and nesting areas for butterflies, birds, and insects. The extensive use of pesticides in these landscapes also impacts bird feeding, nesting and breeding.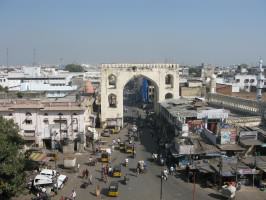 The pressures of urbanization on Indian cities are not unique to Bangalore, nor are they new. The congested inner city areas of Hyderabad for instance have very little space for greenery, perhaps for centuries. Yet the impacts are certainly spreading to other parts of India such as Goa, whose once pristine beaches and wetlands are now dominated by the presence of that unique urban species, the tourist.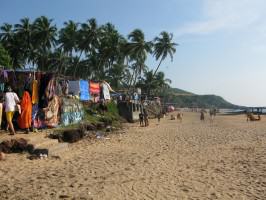 The role and influence of ideas of the sacred are however unique to Indian cities, and may provide a path forward for some conservation. For instance, historic cemeteries serve as sites for heritage tree protection in many Indian cities, as well as sacred traditions of conservation of aspects of nature such as anthills. Mosques constitute sacred locations associated with feeding of species such as pigeons and goats.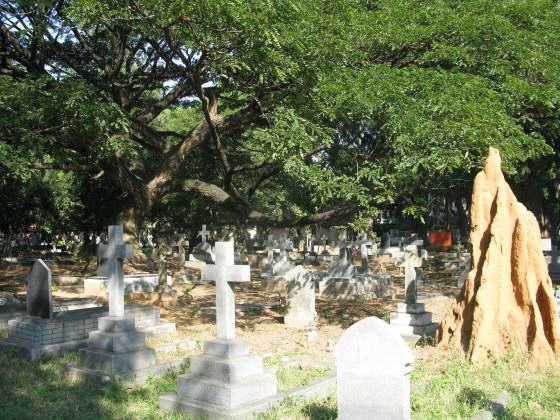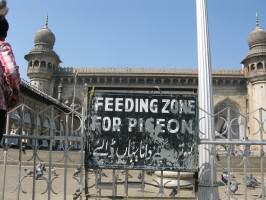 Many cities and towns also contain centuries old temples with embedded with characteristic architectural features such as ponds, and protection of tree species such as the Ficus.
The rich diversity of cultural and spiritual traditions of worship in India thus holds promise for the future of biodiversity in Indian cities. Yet new paths of conservation need to be forged that can integrate these traditional approaches with modernization, ensuring their continued importance in urban management practices.
Harini Nagendra
Bangalore, India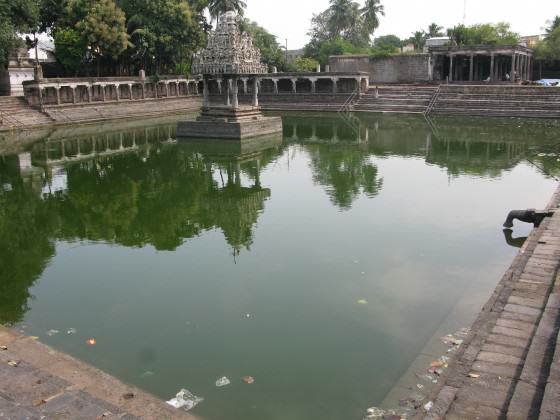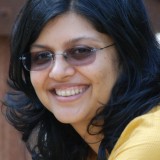 Harini Nagendra is a Professor of Sustainability at Azim Premji University, Bangalore, India. She uses social and ecological approaches to examine the factors shaping the sustainability of forests and cities in the south Asian context. Her books include "Cities and Canopies: Trees of Indian Cities" (with Seema Mundoli), and "The Bangalore Detectives Club" historical mystery series set in 1920s colonial India.