At first glance, Greenpoint seems much like many other ethnically diverse New York City neighborhood struggling with rapid gentrification. Traditional neighborhood businesses jostle for space with trendy new restaurants and shops, while developers hype luxury high-rise development proposals.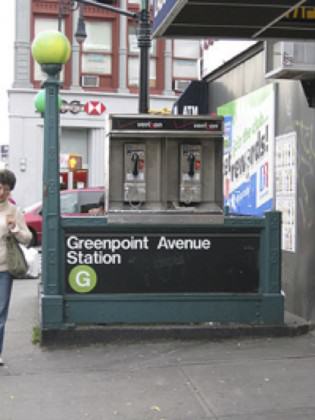 But, underneath the ground, something is very different.
Between the late 1800s to the mid 1900s, nearby Newtown Creek was a bustling industrial waterway, its banks lined by dozens of oil refineries. The major oil companies Exxon, Chevron and BP all had refineries and/or storage facilities in Greenpoint. Together, over the course of a century, they spilled or leaked somewhere between 17 million to 30 million gallons of oil into Greenpoint's soil and groundwater. (For perspective, the Exxon Valdez crash spilled 11 million gallons of oil in Alaska. )
This contamination was discovered by a 1978 by a US Coast Guard helicopter out on routine patrol. The next year, Exxon which owns most of the contaminated land, and is responsible for an oil plume that extends under 300 local houses, began recovering free oil from the spill site. But Exxon's cleanup program was small and progress was slow. It took another 12 years for the state to negotiate consent orders with ExxonMobil for Clean Water Act violations stemming from the spill. These consent orders were notable largely for their lack of stringency.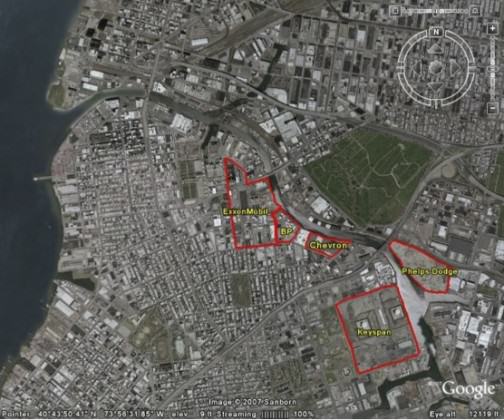 As a result, even though ExxonMobil has recovered roughly 8 million gallons of oil from the site, most of the oil that was spilled in Greenpoint is still there. Lurking beneath the surface in a massive plume, the oil makes 50+ acres of land are undevelopable, and three city blocks of homes virtually worthless. The oil has also helped make Newtown Creek one of the most polluted waterways in the United States. The most optimistic projections are that 70% of the oil can be recovered by 2026.
In September 2010, EPA designated Newtown Creek a Superfund Site under CERCLA (the Comprehensive Environmental Response, Compensation and Liability Act, 42 U.S.C. §9607.) The next year, EPA signed a Consent Order with six potentially responsible parties.  The remedial investigation, a precursor to developing a cleanup plan, is currently ongoing. The eventual Superfund cleanup will focus on Newtown Creek, and will not address the contamination of Greenpoint's aquifer, or the soil contamination in Greenpoint.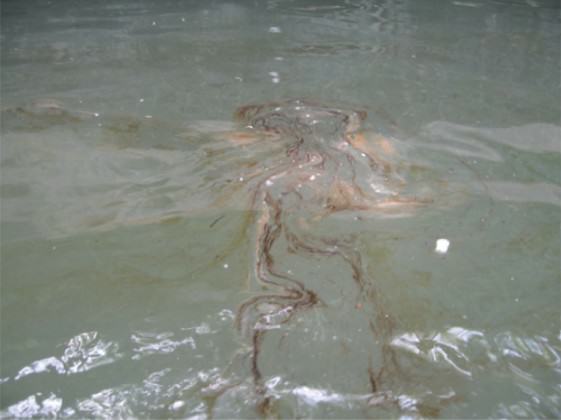 Two months later, then-Attorney General Andrew Cuomo announced a state settlement with ExxonMobil over contamination in Greenpoint. The deal, which also settled lawsuits brought by Riverkeeper and by local Greenpoint residents, committed ExxonMobil to clean up the soil and water in Greenpoint, and created a $19.5 million dollar fund for environmental benefit projects in Greenpoint.
This Environmental Benefits Project Fund again sets Greenpoint apart.
Not only is this the largest such benefits fund in New York State, but the ongoing process for allocating the funds has been notable for its transparency and participation. The New York Attorney General appointed the North Brooklyn Development Corporation and the National Fish and Wildlife Foundation as general administrators, and created a Greenpoint Community Advisory Panel to provide community input regarding allocation of these funds.  To date, there have been multiple, well-attended public meetings to identify priorities for potential projects to be funded from these settlement monies. Through an open, transparent process, the administrators have solicited project proposals  and communicated community priorities. [full disclosure, the Center for Urban Environmental Reform, which I direct, is participating in this process] The submitted proposals, in turn, have been disclosed to the community for discussion and input. The process is structured to provide maximum public participation to ensure that funded projects provide clear environmental benefits to Greenpoint, based on the priorities identified by Greenpoint residents themselves.
As such, Greenpoint offers a model that other cities, towns and neighborhoods might fruitfully copy. Urban areas are peppered with polluted former industrial sites, so-called brownfields. These sites sit there, contaminated, amidst neighborhoods that change over time.  Many formerly industrial areas transition to residential, prompting concerns about exposure, illness and other harms. Contamination, along with CERCLA liability, can make it difficult to redevelop these former industrial sites. Some areas remain permanently blighted because of the logistic challenges of cleaning up these former industrial sites. CERLCA liability presents a tremendous barrier to these properties changing hands, and cleaning up these sites can take years and millions of dollars.
Any attempt to move forward must confront some fundamental questions about priorities. How clean is clean enough? When is monitoring sufficient? How should neighborhoods bearing the brunt of these environmental burdens be compensated? These questions are front and center of any discussion of cleaning up these hazardous sites. If public participation follows the model set out for the Greenpoint Environmental Benefits Fund, it will ensure that communities play a central role in this process of environmental decisionmaking.
Rebecca Bratspies
New York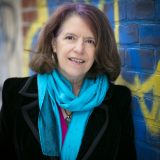 Rebecca Bratspies is a Professor at CUNY School of Law, where she is the founding director of the Center for Urban Environmental Reform. A scholar of environmental justice, and human rights, Rebecca has written scores of scholarly works including 4 books. Her most recent book is Naming Gotham: The Villains, Rogues, and Heroes Behind New York Place Names. With Charlie LaGreca-Velasco, Bratspies is co-creator of The Environmental Justice Chronicles: an award-winning series of comic books bringing environmental literacy to a new generation of environmental leaders. The ABA honored her with its 2021 Commitment to Diversity and Justice Award.