A review of Sustainability in the Global City, Myth and Practice, edited by Cindy Isenhour, Gary McDonogh and Melissa Checker. 2015. ISBN: 9781107076280. Cambridge University Press, New York. 426 pages.
As the introductory chapter states: "Sustainability is everywhere." Indeed, what did we do before the introduction of the term? Sustainability in the Global City engages with the concept of urban sustainability from a sophisticated, skeptical, but sympathetic perspective. Through multiple case studies, it shows the complex and contradictory tensions that emerge in the concepts and practices for implementing greater sustainability. The programs described in the book are organized to highlight the ways in which sustainability initiatives impact social justice and equity, showing how, in some cases, it can entail positive change, yet increase domination by organized economic interests.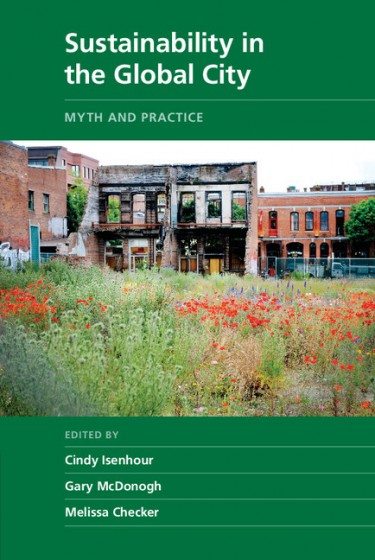 One of the major contributions of this book is the use of ethnography to create detailed accounts of local histories, cultural meanings, and everyday lives. Embedded in the larger context of history, social and cultural expectations, norms, and political rules and organization, this perspective provides an understanding of how urban dwellers interact with the sustainability discourse, and how the programs can disguise otherwise purely modernist projects of displacement. The anthropological voice is welcome in uncovering the tensions and contradictions that emerge from sustainability initiatives.
The introduction does an admirable job of revisiting the origins and history of sustainability, placing it squarely in the negotiated outcome of the collapse of communism and the unfettered rise of neoliberalism. While it backs away from claiming that sustainability and sustainable development are fully co-opted concepts, better placing their origins provides greater understanding of how and why upscale, cosmopolitan, and politically liberal urbanites tend to be attracted to sustainability.
Chapters are organized into four parts: Building the Myth, Branding the Green Global City; Planning, Design and Sustainability in the Wake of Crisis; Everyday Engagements with Urbanity and "Nature;" and Cities Divided: Urban Intensification, Neoliberalism and Urban Activism. I liked that some chapters were theoretical and academic, drawing on literature, and that some were simple and direct vignettes. Cities from around the world are included and each place illustrates a different face of urban sustainability endeavors, from modernizing traditional laundries in Delhi and the impacts on the Dhobis (washer-people) and water resources, to ethnographic research on bicycling in Los Angeles and Seattle. The common thread throughout is that sustainability policies and programs affect people and communities differently depending on their status and degree of activism.
I highly recommend this collection of essays, and hope to have a chance to use it in teaching. It provides insightful and nuanced perspectives on how the language of sustainability is used, how programs get deployed, and their differential impacts on communities. The sophisticated way in which the concept and its origins get unpacked offer an important corrective to some of the dominant paradigms and definitions of sustainable development and sustainable cities that then allow a more critical rethinking of the terms and direction. By such thoughtful engagement, we may have a chance to reexamine sustainability, to develop more precise terms, and examining the full impacts in order to emerge to the next set of alternatives that can be more just. There is no doubt that integrated, less resource intensive, more human- and nature-oriented development and redevelopment is necessary. This volume helps us be more alert to unintended consequences and to the need for greater equity going forward.
Stephanie Pincetl
Los Angeles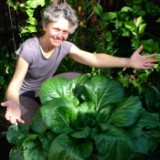 Pincetl has written extensively about land use in California, environmental justice, habitat conservation efforts, urban ecology, water and energy policy.
FULL BIO