If you have been following the global, regional, and local-level conversations about the Sustainable Development Goals (or SDGs) and their implementation—for example, UN's Habitat III meeting, held in Quito, Ecuador—you have probably heard of or participated in providing clarity on the role of the private sector in achieving SDG 11, which calls on us to "Make cities and human settlements inclusive, safe, resilient and sustainable".
Co-designing the situation of refugees and their information-access strategies in urban markets yielded imaginative solutions for sparking private sector action on SDG 11's targets.
You may have come across the United Nations Global Compact-Cities Programme[i], a platform that was created for the private sector to find ways of contributing to the attainment of SDG 11. But there is almost no consensus, particularly in Africa, on how the private sector can reinvigorate its practices to deliver on SDG 11. In this article, I suggest crossovers between disciplines and institutions, so that the private sector can build coalitions of new and old agents of change, enabling it to walk the walk on the SDG for cities.
Crossovers between disciplines and institutions are needed for SDG 11!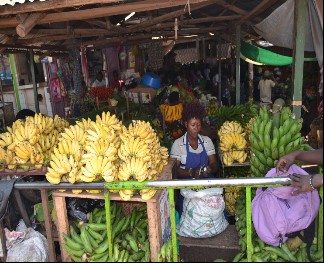 "Crossovers" between disciplines and institutions is a system of thinking which argues that breakthroughs to sustainable modes of urban transitions become more likely when the institutional layers that distance researchers from the private sector, policymakers, and urban authorities are cut. If architects, engineers, and urban sociologists are to collaboratively work with construction firms and real estate companies—to create commercially viable developments that enhance tenants' well-being while using scarce, precious metals sparingly—property owners in the city need ideas on how to manage properties in ways that reconcile the often conflicting means to economic, environmental, and social viability. Policymakers at municipal and central government levels on the other hand, would be compelled to participate if their experiences were used to design a cohesive policy for the affected sectors. In such a scenario, crossovers would eventually co-create a sustainable urban design (an infographic or other design form), as a boundary object for learning a methodology that relies on fewer natural resources to design buildings for the same economic output and lifestyle for tenants. The academics would come up with scientific and socially urgent questions that can guide the co-generation of evidence, on which interventions would be capable of changing the dynamics in buildings in ways that "leave no city behind".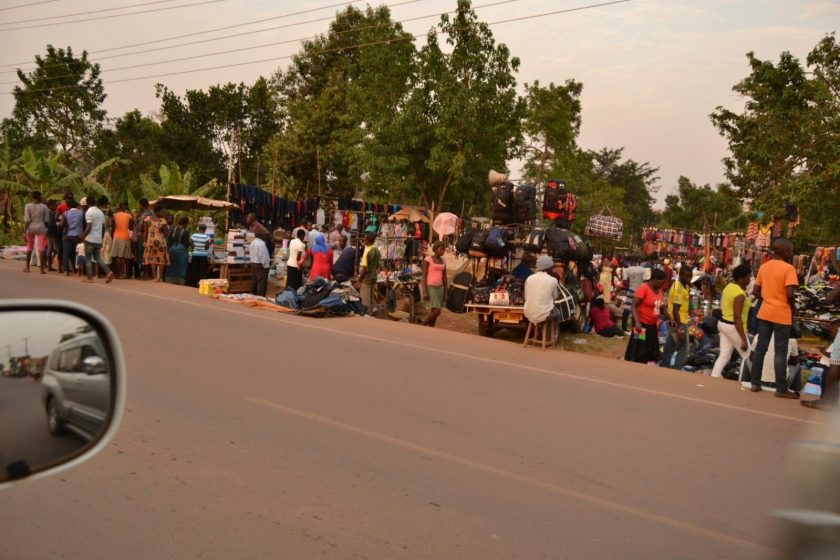 Harness the creativity of crossovers to enable the private sector to "walk the walk" on SDG 11
We need to be aware of the competing visions and rationalities connected to alternative processes of re-making the city and finding breakthrough solutions to complex urban issues. For many corporations, messaging and the image it portrays makes them reluctant to acknowledge the biases that underlie their business ethics and organizational performance measurements. One such bias is the popularization of corporate social responsibility programmes as a mechanism for demonstrating their commitment to and support towards sustainable and inclusive human settlements in cities. For-profit entities usually work with non-profits that guarantee media-visibility in slum upgrading projects, thereby identifying with urban sustainability issues in the marketplace as opposed to starting with changes at the workplace. Other firms cannot openly say to "outsiders" that their business models are based on conventional financial wisdom, which holds that: i) urban sustainability and profitability of the company are not prerequisites for each other; and ii) recyclable use of metals and natural resources in the city only makes business sense if your company relies on organic techniques to lower production or waste management costs.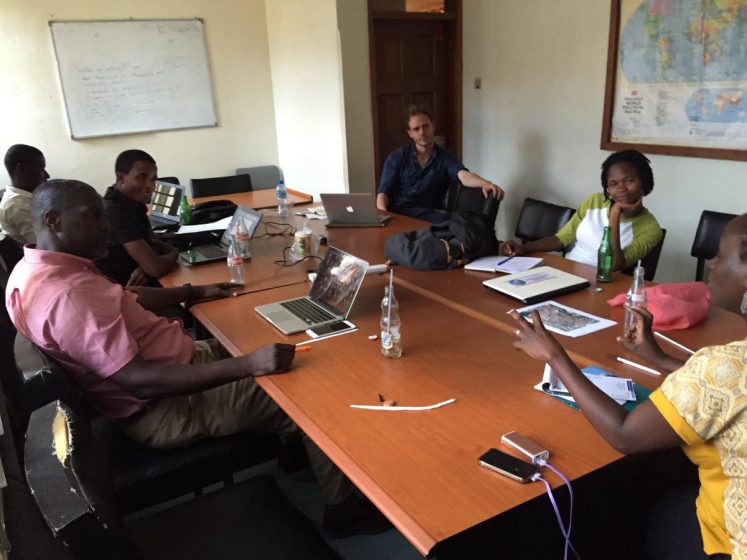 Urban authorities on the other hand, are usually hesitant to pass and enforce ordinances that require robust change in corporate practices. The rationale is that the private sector is an indispensable player in liberalizing markets, generating municipal revenue, creating jobs, and widening the national tax base; therefore, any "restrictions" on firms would attract pressure from central government agencies. Thus, being forced to repeal the ordinances or face budget cuts would eventually undermine delivery on political promises made by mayors and other city administrators. Conversely, researchers are still operating in university cultures that are devoid of the search for sidesteps that can lead to crossovers between disciplines and institutions. This keeps academics in knowledge-production cubicles that have the least opportunity to initiate experiments and new thinking that initiates working with other disciplines and collaborating with societal agents.
Such competing visions and rationalities imply that there is need for innovative methods that can enable the private sector to adopt a different mindset about cost. This conflict of interests also requires new forms of knowledge production that cut through institutional layers to shorten the distance between researchers, policymakers, and urban authorities.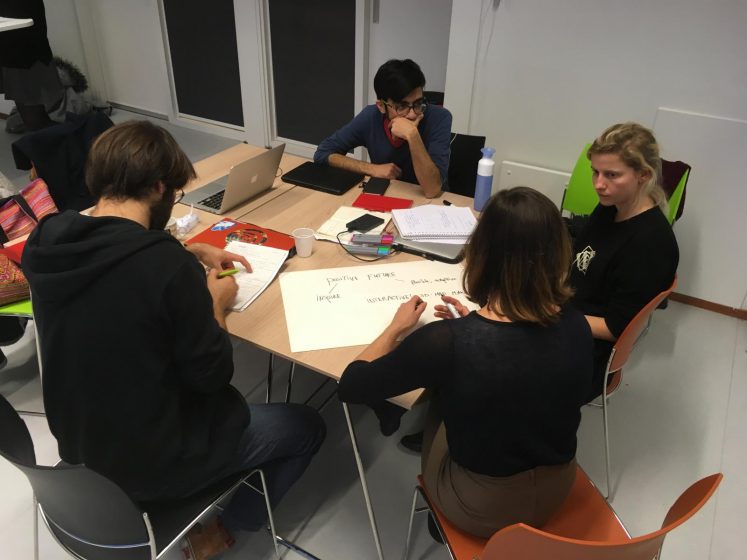 Re-imagine city markets with the private sector through crossovers
At the Urban Action Lab Makerere University Uganda[ii], we are exploring the feasibility of "crossover workshops", a form of education that is similar to the mixed classroom courses initiated by the Urban Futures Studio at Utrecht University[iii], whose aim is to bring policy makers and industry partners together to develop an understanding of the techniques for researching and anticipating urban futures in connection to SDG 11. Our first edition of crossover workshops focused on the participation and integration of refugees in local markets in Kampala city, with a view that NGOs, the private sector, and city administrators have got to overcome the welfarist thinking of giving handouts to refugees as a measure of dealing with urban humanitarian crisis. The change we want to see is a private sector that collaborates with urban authorities and researchers to understand and support refugees and to get in touch with the elements of the urban informal economy. The School of International Development at the University of East Anglia partnered with the Urban Action Lab of Makerere University in Uganda to co-convene the crossover workshop with representatives from the Ministry of Urban Development in Uganda and Market Vendor Associations.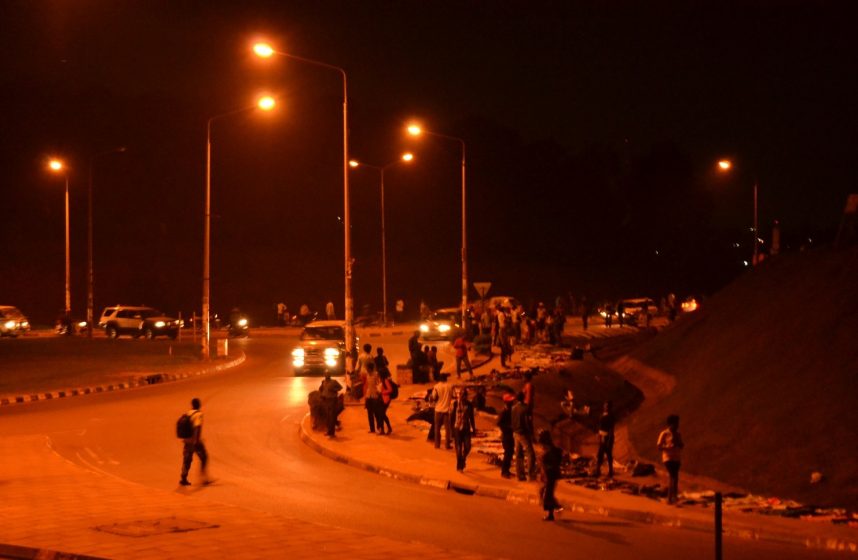 We were all interested in the opportunities and challenges that markets provide to refugees from Congo, Somalia, and Southern Sudan in Kampala. Students' presentations on periodic and informal markets, and the diversity of trading activities they offer to refugees and host communities, were the launch pads for our imaginaries about what inclusivity and safety means for a refugee in a city market. Comments by the managers of the markets on the presentations gradually shifted our focus from markets as trading landscapes to markets as information landscapes. We learnt that inclusivity of a market is seen in the form of designated spaces for sharing trading information through trusted mediators, who assist refugees with navigating the information landscape using visual clues and non-formalized networks, mainly of transporters of merchandise, local omnibus taxi drivers, and motorcycle taxi operators. For the students, the theories and principles of social inclusion and social capital had been at the core of their research, but there was an acknowledgement that understanding the information seeking behavior of refugees requires closer examination of the role played by informal information service providers in the social integration of non-Kampalans into Kampala city's trading landscape.
Although the crossover workshop did not yield a scalable methodology on how to get the private sector adopt a different mind-set about cost in the context of SDG 11, we were able to initiate a collaboration with new agents of change. The Ministry of Urban Development, Market Vendor Associations, Kampala Capital City Authority, the School of International Development at the University of East Anglia and the Urban Action Lab of Makerere University are co-researching information provision and access strategies that enable social inclusion of refugees into the social fabric of urban markets in Kampala, with support from the International Institute for Environment and Development (IIED)[iv]. This collaboration also intends to support "research-by-design" for students from Visual and Creative Arts at Makerere University, to work with architects of the markets and produce tangible images and or animations of what markets as information landscapes might actually look like. We believe that co-designing the urban situation of refugees and their information-access strategies in urban markets can result in imaginative solutions that can become embedded in Kampala's policy processes around the targets of SDG 11.
Buyana Kareem
Kampala
[i] http://citiesprogramme.org/
[iii] https://www.uu.nl/en/research/urban-futures-studio/projects/mixed-classroom
[iv] http://www.iied.org/new-research-funded-study-local-markets-context-urban-crises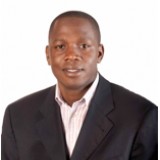 Buyana Kareem is a research fellow at the Urban Action Lab of Makerere University Uganda. He is currently working on collaborative research and advancement of scientific leadership for implementation of Agenda 2030.