It is important to examine not only the relationship between sustainability and resilience, but also the embedded cross-scale effects of decisions about whose future should be made more sustainable or resilient.
In recent years, city plans, international organizations, private foundations, and policy discourse more broadly have presented resilience as a necessary characteristic for communities to cope with natural hazards and climate change. Numerous cities around the world are now developing resilience strategies or implementing policies with the stated aim of becoming more resilient.
Resilience agendas and efforts are often justified by the need to guarantee security, reduce risks, and foster sustainability. A more critical take on the "resilience renaissance", however, suggests that resilience may be a more appealing goal for policymakers because it focuses our attention on managing short-term threats and maintaining the status quo, rather than system transformations required for long-term sustainability.
We can debate the underlying motivation, but there is no doubt that more and more cities are striving to become resilient. In the policy realm, this is widely heralded as a positive development. Within the academic literature, there is greater disagreement about the merits of resilience.
We appreciate these critiques but also see that they have not stymied cities' resilience policies. In a recent paper, Chelleri and colleagues argue for a more critical and nuanced approach to urban resilience: one that recognizes that many urban policies prioritize certain risks, groups or scales at the expense of others, and acknowledges, documents, and negotiates these trade-offs. Unfortunately, to-date there has been limited research on resilience trade-offs. Published studies suggest that resilience-related strategies seeking to reduce the exposure or sensitivity to certain stresses can exacerbate existing inequalities by disproportionately affecting disadvantaged groups or favoring the interests of others.
This is where our new project comes in.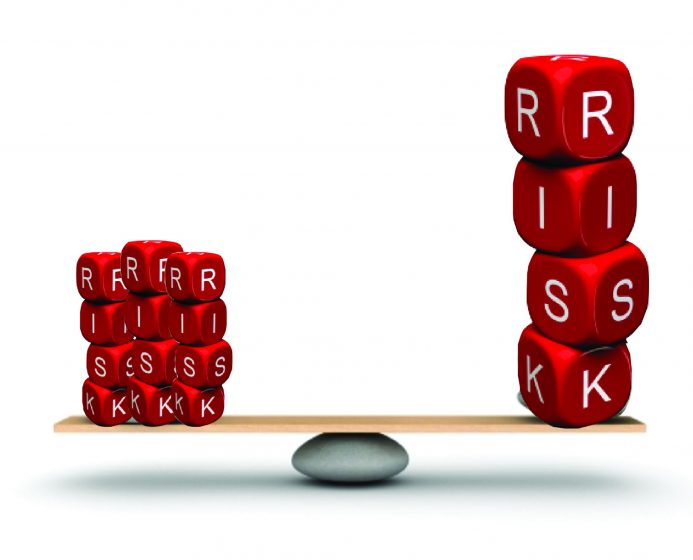 Leveraging the Urban Resilience Research Network (a virtual platform with more than 250 members), we are crowdsourcing case studies of trade-offs that emerge in resilience-building efforts from all over the world. We will analyse the results to identify common trade-off patterns and to develop a trade-off typology. This can help decision-makers to think through the potential unintended or undesirable consequences of resilience policies and to be transparent about who they seek to benefit and at what scale (resilience for whom, what, when, where, and why?).
What is an urban resilience trade-off?
An urban resilience trade-off occurs when an effort to build resilience by increasing adaptive capacity and/or reducing sensitivity and/or reducing exposure leads to a reduction in adaptive capacity and/or an increase in sensitivity and/or exposure at another spatial or temporal scale, for other individual(s), or to another threat. These trade-offs can occur across spatial scales (one community or city enhances its resilience at the cost of increasing the vulnerability of other places), groups (one group's resilience increases the vulnerability of others), between threats (when a solution to, e.g., drought implies increasing social fiscal pressures), or even across temporal scales (when a short-term solution results in the lock-in of a particular unsustainable trajectory). As this last point suggests, there can also be trade-offs between resilience and sustainability, a tension that has been discussed in prior TNOC posts.
It is helpful to examine these dynamics in the context of a current event. At the time of writing, "day zero" was rapidly approaching in Cape Town—the day when the taps of four million inhabitants could have run dry because of a historic drought. After almost three years of diminishing rainfall, and notwithstanding recent water use restrictions, the city should have been prepared for this contingency. Indeed, the city is actively working on water transfers, an emergency plan for day zero, and four desalination plants that should already be operational. While day zero has very recently been indefinitely delayed, discussions continue about long-term policies for reframing water management. When addressing these pressing water concerns, however, city officials should consider other aspects of resilience and sustainability beyond the current drought emergency. For example, the energy required to operate new desalination plants could threaten energy resilience and sustainability in a country where electricity is primarily generated from fossil fuels, and long-term supply continuity is unreliable.
In this example, enhancing resilience to one threat may undermine resilience in another system and have negative environmental consequences, thus illustrating a potential trade-off between urban resilience and sustainability. Additionally, the media and policymakers' focus on the potential day zero heightens local debates about whose needs are most urgent and how funding is prioritized to guarantee fresh water from dams or desalination plants, all within a context of persistent urban informality. Indeed, informal settlements have long had to grapple with periodical flooding and sub-standard water, energy, and sanitation facilities.
Trade-offs related to 'resilience for whom' often extend far beyond municipal boundaries. In Morocco, for example, solar power plants built in the semiarid south through the DESERTEC project aim to provide renewable solar power to Europe. However, as reported in a recent publication, the Ouarzazate solar plant almost doubled water consumption in the region, resulting in a dramatic increase in the social-ecological vulnerability of neighbouring oases and increased urban migration.
These two examples highlight the need to examine not only the relationship between sustainability and resilience, but also the embedded cross-scale effects of decisions regarding whose future should be made more sustainable or resilient.
How and why to contribute to our database
To engender these critical discussions, the Urban Resilience Research Network (URNet) is opening a new section on its website featuring short case studies of urban resilience trade-offs. The aim is to gather evidence from different parts of the world, illustrating these trade-offs and lessons learned from urban resilience implementation. The global database will be presented in Barcelona, during the international conference entitled "Reframing Urban Resilience Implementation", co-organized by URNet, UN Habitat City Resilience Profiling Program, the Universitat Internacional de Catalunya (UIC), and the International Forum of Urbanism (IFoU). We encourage every scholar, practitioner, or individual critical of "business as usual" framings of resilience to contribute to our database and help advance our collective understanding of the (un)intended consequences of resilience efforts. Simply fill out our short questionnaire (it should take no more than 10 minutes to complete) and your thoughts and case studies can be published on the URNet website and presented and discussed at the Barcelona conference, thereby contributing to international debates on resilience. We thank you in advance for helping us reframe resilience to avoid trade-offs and better align resilience, sustainability and social justice.
Lorenzo Chelleri & Sara Meerow
Barcelona & Tempe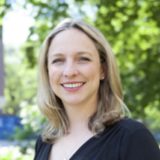 Sara Meerow is an Assistant Professor in the School of Geographical Sciences and Urban Planning at Arizona State University. She is an interdisciplinary social-ecological systems scientist working at the intersection of urban geography and planning.