Where once it was the shaman who took flight, who inhabited the mind of the animal or plant and who transmuted this knowing to the tribe, it is now the artist, the poet, the musician, the mystic, or the first nations' people who enliven or sensitise our imaginary capacity; who draw our attention back towards what we have left behind, towards the animacy of all things.
We are gardening. Feeding our trees. We decide to cut the deadwood off the Fejoa tree. Afterwards it's considerably squat and oddly shaped, but we agree it looks better. Or it feels better. Or it seems to us that it, the tree, feels better. It has just been liberated of its dead ends. Does it feel lighter and renewed like I sometimes do when I have cut my hair? If trees can count days till the arrival of spring, pass warnings and share nutrient, can they also feel better or lighter? The question is loosely aimed at the invisible life of a tree, at what animates it. What is it to be a tree? This question draws me towards the tree.
i
Hills, trees, beaches, bays, were not things to them, but beings. Language inscribes in us and reveals to us the limits of our ways of knowing. Can we know a tree as long as we see it as a noun, as a thing and not a being? In Australia, indigenous knowledge shows us that the land is alive with stories. There are laws and knowledge, for example, in stones and a belief that all law breaking comes from the sin of putting yourself above the land or the other people. For Australian Indigenous people, stones hold knowledge that comes from deep time.
ii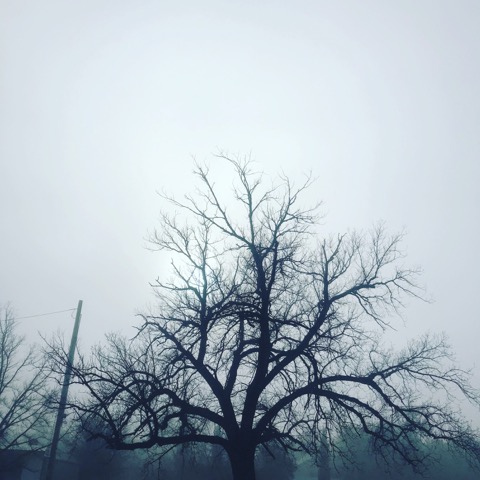 I have reached for language that has been given to us by the natural world. To take flight and to root, both of which a tree attests to in the upward reach and rootedness of its form. What if we could experience our own rootedness in place or in ground, in its nourishing, moral, communal, generative and/or ancestral aspect, through our relatedness to and experience of the tree and of the forest? Would we continue to be so instrumental in our conceptions if we felt ourselves formed and informed by the tree, the bird, the rock, the river? To imagine the dream of the Almond tree or feel the growth of the Olive tree is to enter the beingness of the tree, to rescue it from its assignation as resource. And if we can imagine the trees' cries of anguish as fire takes it, or the yearning of its branches towards the light, can we also feel the anguish of the earth, as its forests are felled, its ocean and sky polluted, its depths cut open and mined, its mountains fracked, its soils poisoned and depleted, its rivers dammed. To embrace the mythopoetic as an other lost way of knowing, would it be better to say of the earth, her forests, her ocean, her sky? Could we have given flight to our dreams, imaginations, and ideas, if flight had not been imaged for us by birds? Would we know what it is to endure if we could not feel it in a tree's standing, in its magnitude and sturdiness? Would we understand how to dance if we did not feel the rise and extenuation of branches, the lightness of leaves as they outpour from their own rootedness below? Could we wing our arms, twist around our own stems? Would we know stillness if it were not for the mountain? Would we have a sense of deep time if it were not for rocks, the movement of water on stone? Would we know mystery if it were not for the night? What should we learn from the small persistent, togetherness of moss? What if we were again to live in companionship with trees, plants, rivers, and mountains?
Martine Murray
Melbourne
Notes:
i  Braiding Sweetgrass.  Robin Wall Kimmerer. 2013, Milkweed Editions
ii  Sand talk: How Indigenous Thinking Can Save the World.  Tyson Yunkaporta. 2019. Text Publishing Company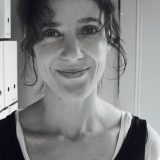 Martine Murray is an Australian author and illustrator whose work has been translated into more than 20 different languages. She studied visual arts at the Victorian college of the arts, then started a small dance theatre company, while also often returning to various incursions into film-making and screen writing, while writing fiction for children and adults.