If a post-COVID world can move towards more people-centered social infrastructure investment, with ambitious goals for nature in cities and Biophilic design, then our financial investments in nature will be rewarded with less crowded and more resilient cities, which will hopefully also lead to a more equitable and healthy country.
As a city and regional planner by training, I have been alarmed at the tendency to blame urban density (defined as people per square mile) as a primary culprit for New York City's relatively severe initial COVID-19 outbreak. An epidemiologist from Stanford, a professor of infectious diseases at the University of California, and a professor of computational medicine from UCLA all identified density as the enemy in a pandemic in the US by making disputable comparisons between COVID-19 statistics in New York and Los Angeles. However, statistical analysis does not show a consistent connection between big-city density and COVID-19 impacts. One only needs to look at cities like Hong Kong, Seoul, and Singapore to see that New York's predicament is the result of many more significant factors than urban density. Those other factors, such as inequality and lack of public health infrastructure, have been well documented elsewhere.
Density is not the problem, as L.V. Anderson points out when discussing the resilience of cities in a post-COVID-19 world. Crowding is the problem, and "reallocating outdoor space is the city planner's secret weapon." Bruce Schaller, a New York City transportation consultant, distills this same argument very eloquently in his essay entitled Density Isn't Easy. But It's a Necessity: "The question is not whether we need cities and density. The question is whether we have the vision, commitment, and fortitude to make our cities equitable, affordable, and sustainable as well as dense, creative, and diverse."
Urban density, of course, has merit. It's the key to being able to offer access to shared amenities, including parks, trails, and other recreational open spaces. Cities are by far the most efficient and effective forms of human settlements, including energy efficiency, economic activity per capita, and as centers of creativity and innovation.
In facing a pandemic like COVID-19, the lesson here should not be becoming anti-density, but instead re-learning the lessons of the public park movement of the late 19th century. The parks of this era were specifically designed to avoid crowding and were intended to foster "a temperate, good-natured, and healthy state of mind." Parks are a fundamental part of the city's social infrastructure, which also includes community centers, libraries, and hospitals. As Samuel Kling, Global Cities and ACLS/Mellon Public Fellow at The Chicago Council on Global Affairs, correctly states: "Cities are vulnerable amid [a] pandemic, but they are not the problem."
So, while there are many dimensions to making cities better in a post-COVID-19 world, here are four salient action items we can take to promote nature in cities, reduce crowding, and improve urban density's natural advantages to foster economic resilience and efficiency.
Transfer Land Use from Cars to People
Set Goals for Nature
Take a Biophilic Approach
Invest in Nature 
1. Transfer Land Use from Cars to People
This is an easy one in concept and is already happening in many cities around the country by converting car lanes to pedestrian and bicycle lanes and creating "parklets" out of under-utilized parking spaces and other impervious surfaces. Allocating less space to cars and more space to functional open space will ease crowding and make cities more vibrant economically.
Not incidentally, by using natural elements such as tree boxes and pervious paving, reducing the amount of impervious concrete and asphalt roadway for these new people-centric uses will also help reduce urban flooding and stormwater pollution and lightening the cooling load for adjacent buildings in this era of climate change), which are some of the key objectives of Philadelphia's Green City, Clean Waters Plan.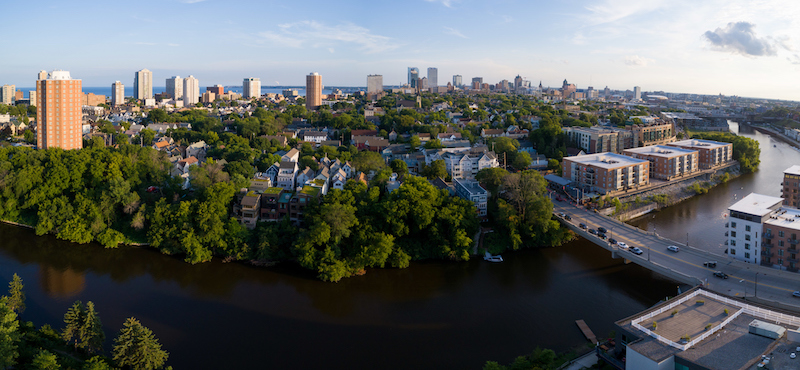 2. Set Goals for Nature
It is incredibly important to undertake strategic analysis for identifying what is important to protect that keeps natural systems and human communities thriving. As density is a measure of people per square mile, it is appropriate and essential to set targets for what level of functional open space a particular city should have on a per capita basis and ensure that this open space is equitably distributed across demographic and economic categories. Metropolitan areas, such as Portland, Oregon, have developed regional conservation plans that help them protect strategically important areas and help them spend available money wisely. These types of approaches can be applied in dense urban settlements to help protect and restore natural systems and provide open space opportunities for more urban dwellers. Natural areas and features are essential to green civic infrastructure.
3. Take a Biophilic Approach
The Biophilic Cities movement highlights the importance of daily contact with nature as an element of urban life and a public health necessity, in addition to the ethical responsibility that cities have to conserve global biodiversity and to foster shared habitat for non-human life and people. Although a global movement, local action following Biophilic principles is happening in the United States, with Washington, D.C.'s 11thStreet Bridge Park and Lindsay Street Park in Atlanta as signature examples of expanding access to nature in cities while intentionally mitigating the potential for displacing lower-income residents that often accompanies environmental investments in cities. Green should be for all, not just the wealthy if we want healthy and economically viable cities.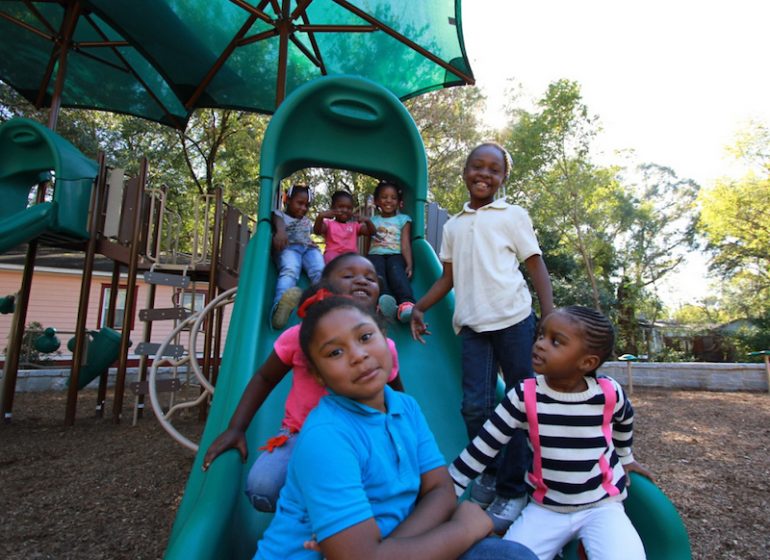 4. Invest in Nature
Most advocacy for nature in cities includes an argument for more money, and this article is no exception. The good news is that, in the U.S., we now have full and permanent funding for the U.S. Land and Water Conservation Fund. With the annual appropriation around US$900 million, this will provide an opportunity for urban areas (and rural areas) to have a more appropriate level of investment that gets closer to meeting the needs for parks and open space for current and future generations.
In conclusion, if a post-COVID world can move towards more people-centered social infrastructure investment, with ambitious goals for nature in cities and Biophilic design, then our financial investments in nature will be rewarded with less crowded and more resilient cities, which will hopefully also lead to a more equitable and healthy country.
Will Allen
Chapel Hill
Adapted from an article originally published by The Conservation Fund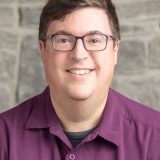 Will is the Senior Vice President of Strategic Giving & Conservation Services at The Conservation Fund in Chapel Hill, NC. At The Conservation Fund since 1994, he formerly served as the Fund's director strategic conservation planning and enterprise geospatial services and as an instructor for green infrastructure and conservation GIS training courses.