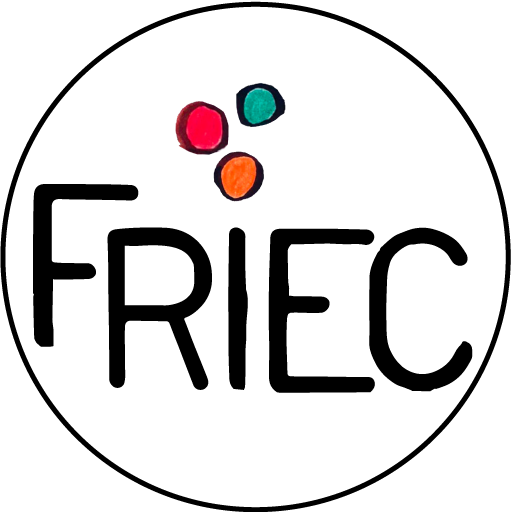 Explore with us diverse and connecting threads in urban ecological arts.
In the LEAF, three FRIEC Urban Arts Collective members share something from their ideas and work for 10 minutes each, followed by Q&A.
Theme: Stories that have not been told.
Presenters:
Bibi Calderaro, New York
Nicolás Dumit Estévez Raful Espejo, New York
Ursula Heise, Los Angeles
Wednesday 20 January, 10amPST / 1pmEST / 6pmGMT
To register:
https://us02web.zoom.us/webinar/register/WN__4KSuyMhRES1oPWRdFFPrA
Bibi Calderaro, New York. Caring for the environment means taking immediate action to cultivate stewardship at a bioregional scale. The CARE Program (Collaboratory in Active Regenerative Ecologies) is a bioregion-specific and radically innovative project that aims to invite educators to a summer residency in the Hudson River Estuary that focuses on immersive pedagogies. The program's overall goal is to learn with the estuary and from ourselves as co-inhabitants in the bioregion, to then circulate the experiences, nurturing practices of care and curiosity. It aims to do so by introducing and integrating environmental humanities and aesthetic practices in the commons of the Hudson River bioregion, while making the latter into an open-air transformative space, fostering communication and awareness of the close interconnections that exist at cultural, historic, geographic, socio-economic, and ecological levels. The estuary is the connective tissue between the rural and the urban publics along the valley, both of whom benefit from the watershed in order to sustain their livelihoods.
Nicolás Dumit Estévez Raful Espejo
New York.
I plan to talk about my involvement with the Earth as an artist and my induction into ecosexuality and the daylighting of Tibbet's Brook in New York.
Ursula Heise
Los Angeles.
My presentation will be on the documentary Urban Ark Los Angeles that I wrote and produced, and the related research project "Urban Biodiversity: Stories, Cultures, Taxonomies."
* * *
The FRIEC (Forum for Radical Imagination on Environmental Cultures) Urban Ecological Arts Collective is a global group of almost 100 artists and creatives interested in the connection between nature and people in cities. The LEAF is a monthly webinar in which three Collective members spend 10 minutes describing an ideas or motivation central to their work, followed by discussion and Q&A with the audience. The idea to get to know the work of the Collective members, and to explore creativity and imagination in urban ecology. 
Banner image:
High RE(n)tropy
Bibi Calderaro
2014; 5′ x 7′
gold ink on Canson paper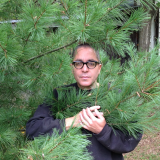 During the last 20 years I have exhibited and performed extensively in the U.S. as well as internationally. Since 2006, I have pursued trainings with key people in the healing, somatic movement, writing and ecosexuality fields.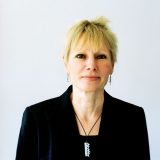 Ursula Heise is the Marcia H. Howard Chair in Literary Studies at the Department of English and the Institute of the Environment and Sustainability at UCLA. Her research and teaching focus on contemporary literature and the environmental humanities; environmental literature, arts, and cultures; science fiction; and narrative theory.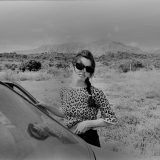 Bibi Calderaro is a transdisciplinarian who weaves research, theories and practices from art, education, technology and ecology, blending diverse knowledge fields. Her work circulates internationally since 1995 aiming to build ecological solidarity within and beyond the human.