An initial glance may suggest informality implies unsophistication. As Lizulu demonstrates, informal governance structures are complex and involve intricate relationships not dissimilar from "traditional" conceptions of "formal" governance systems.
Informal organizational structures are commonly involved with greening efforts in cities, such as waste recycling and urban agriculture efforts. They are particularly relevant in cities of the Global South, where large percentages of the economy and labour are in the informal sector. Collaboration between the formal and informal sectors poses a key challenge for the successful implementation of such innovative initiatives. This short article analyses the formal-informal relationship through a discussion of a river restoration project situated in Lilongwe's largest informal market, Lizulu Market. As Malawi's largest city, and one of Africa's most rapidly urbanising areas, this case study constitutes a window into a pressing challenge for environmental governance.
This essay is part of a case study for the project IFWEN: "Understanding Innovative Initiatives for Governing Food, Water and Energy Nexus in Cities" (a JPI Urban Europe and Belmont Forum Project).
www.ifwen.org
The context of a larger role of local governments under rapid urbanization
Many developing countries, such as Malawi, have introduced a series of decentralisation initiatives in recent decades. Malawi's political structure takes the form of a democratic republic with a parliamentary system of governance. Following three decades of highly centralised governance, a drive toward decentralisation with support from donors occurred in the late 1990s with an aim to bolster poverty reduction strategies. As with other donor-assisted initiatives, organisations such as the International Monetary Fund (IMF) have strongly urged the central government to grant greater autonomy to local municipalities.
Plans to introduce further decentralisation measures have been frequently referenced in national plans such as the Malawi Growth and Development Strategy (MGDS) and Poverty Strategy Reduction Papers (PSRPs), introduced in 1998. The Malawi National Decentralisation Policy and the Local Government Act were key in delegating greater powers to local authorities. However, local governments, instead of being entirely independent actors, must commonly develop policy that fits within existing frameworks and broader development agendas set by the national government. Amendments to the Local Government Act made in 2010 resulted in the formation of 35 councils to be governed by local municipalities. Though city authorities do not have decision-making power over all sectors, they are granted the ability to legislate in some urban services, such as water provision and waste management. Urbanisation has occurred slowly across Malawi, with just 16.1% of its 17-million population classified as urban in 2018, but it is expected that this percentage will increase rapidly in the next decades. Lilongwe, which became Malawi's capital in 1975, tends to continue its growth trajectory owing to its status as the nation's political and economic hub.
Due to a lack of control over certain key sectors caused by limited decentralisation and low budgets for local services, many plans city governments draft are unlikely to be realised without significant support from the central government. Poorly financed urban services under unplanned urbanisation are key problems for many cities in the Global South. Though government masterplans suggest conserving nature is a key goal, these goals are mostly confined to paper and aren't reflected in Lilongwe's landscape where land allocated for green space becomes occupied by housing and commercial enterprises at apace. As a result of extensive deforestation and rapid unregulated urbanisation in recent years, the capacity of Lilongwe's green infrastructure has diminished and continues to threaten the ecological sustainability of the urban area, making it vulnerable to disasters such as flooding, which will tend to increase in scale and frequency due to climatic changes. Insufficient waste management increases the risks of these events occurring, as a considerable proportion of the uncollected waste ends up in Lilongwe's rivers and streams. However, in Malawi, and across the Global South more broadly, local governments continue to develop innovative initiatives with even limited resources.
Waste management in Lilongwe
Up to 700 tonnes of waste was generated daily in Lilongwe City during the early 2010s, though only around 30% was collected by public or private actors with the rest being disposed of by burning or dumping. Though efforts are being made to widen the provision of public waste collection, only the wealthiest neighbourhoods are currently serviced. As of 2015, Lilongwe's waste management programme had just four garbage trucks in operation for a city approaching a million residents. A lack of human and financial capacity to enforce rules instated by the Environmental Management Act and the Lilongwe City Waste Management By-laws have been identified as key drivers of pollution in the city, as many new developments entail indiscriminate disposal of waste that is often eventually found in Lilongwe River. Pollution in Lilongwe River is one of the greatest concerns of Lilongwe City Council (LCC) due to its importance as the city's main supply of water. Inherent inequities in the city's waste management programme manifest in the unequal geography of harmful waste disposal sites, which are almost exclusively near the city's poorest informal settlements where access to sufficient sanitation infrastructure is low.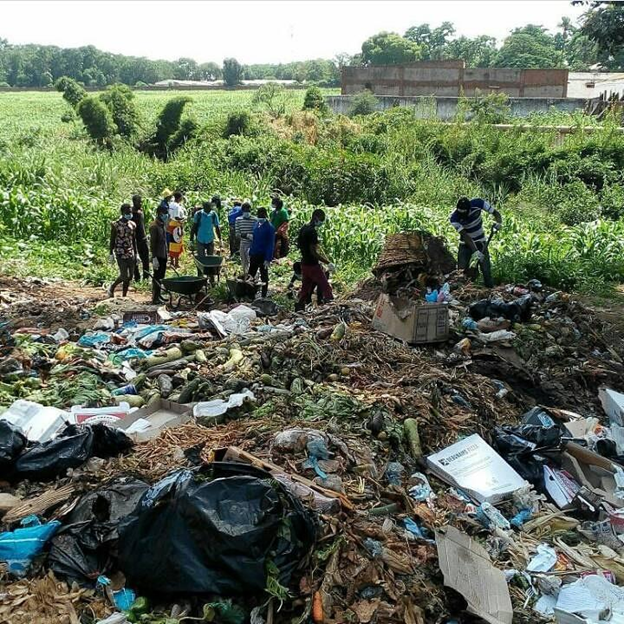 To help address the city's struggle with pollution and environmental degradation, a waste management scheme in Lizulu Market has been developed through a partnership between the local government and national and international organizations. The scheme is part of the Urban Natural Assets for Africa project, initially funded by the Swedish International Development Agency. Initial efforts were made to identify the most pressing environmental challenges facing natural assets in Lilongwe. Following this, waste was commonly identified by many participants as a key development challenge that poses issues for the city's food, water, and energy sectors. A local waste management NGO, Our World International, won the bid to run the project and worked closely with ICLEI-Local Governments for Sustainability on the ground to implement the project. Overall, the initiative sought to partially resolve the pollution in Lilongwe River by introducing formal waste collection sites in order to prevent waste from the market being dumped into the river. Over 2,000 members of the community have been involved in the project's capacity-building exercises and 22 volunteers were trained in composting. 15 tonnes of compost have been produced and workshops assisted 5,000 more on the benefits of sustainable waste management.
Challenges and opportunities for formal-informal collaboration
A key challenge for the waste management initiative was the formal-informal collaboration between LCC and the informal governance structure at the site. There were attempts to work with local government on the benefits of working with informality yet, during the initiative's early stages, Lilongwe City Council wished to formalise the site as part of a broader project to reclaim land outside of official planning documentation. Given the informal nature of much urban service provision in Lilongwe, any initiative seeking to innovate within these sectors must engage with informality. As opposed to eradicating informality to accommodate and implement expensive infrastructural projects, it can be more cost-effective for governments to work within these informal initiatives which can instead be better incorporated into existing networks benefiting from the existing organizational capacity. This is what the initiative set out to achieve, yet it was challenged by Lizulu's complex informal governance system.
Balancing informal and formal structures of governance was a demanding task in Lizulu, but informal organizations can be effective. In contrast to the common perception of informal governance as disorganised, each market section has its own representative that sits on a broader market committee which is associated with the Lilongwe Urban Vendors Association (LUVA). The project team liaised with LUVA to discuss issues relating to informal markets and to promote collaboration between volunteers and market vendors. Composting profits were partly redirected toward the market committee as a method of ensuring the future sustainability of the initiative.
Many composting projects are situated in places where communities live due to the strong community ties that often already exist in neighbourhoods. The story in the informal market was very different in that it is a place of work rather than residence, so it was essential that composting would generate income for the people involved. Some of the volunteers wanted the compost for their plots of urban agriculture, but the project needed to market the compost to a broader client base, to generate a surplus of compost. However, the market for compost remained limited and few buyers existed. This perhaps indicates that continued engagement outside of those in the immediate vicinity of the project, e.g., those involved in urban agriculture, will be necessary. The local government can also purchase some of the compost to use in its own agricultural land, as this would create incentives to avoid waste being disposed of in the river, which presents much higher financial costs in terms of waste removal and increase in flood risk.
The benefits of the initiative will be revealed not only through the success of the project, but through the lessons learned by the stakeholders involved which could help develop initiatives that are financially viable yet come with tangible impacts which are equitably distributed. Considering the notably small-scale nature of the project, it was unrealistic to anticipate that a small group of volunteers could clean up the city's biggest market. Consequently, greater integration between sectors could increase the chances of success of the project. For example, urban agriculture is important for livelihoods in Lilongwe – particularly in informal settlements on the city's periphery where many of the project volunteers were recruited from. Closely integrating composting initiatives with the city's agricultural sector would bring incentives for further participation of volunteers. This could occur through more closely engaging strongly established informal market exchanges which have emerged through many years of urban agriculture with these recent advances in composting activity.
An initial glance may assume informality implies unsophistication. As Lizulu demonstrates, informal governance structures are complex and involve intricate relationships not dissimilar from 'traditional' conceptions of 'formal' governance systems. The case demonstrates that, when working in cities within developing countries, it is critical that informality is taken into consideration in any planning and policymaking domains, at least as a starting point. Even where there is social take-up, the extent to which a project can achieve its objectives is limited if the formal structures of governments do not learn to establish connections and collaborate with existing informal structures. By considering these embedded contextualities both throughout and prior to project initiation, issues relating to informality could be mitigated by incorporating this variable during the planning and collaborative process. This co-production planning philosophy can help ensure that environmental initiatives are equitably designed and executed to suit the needs of the communities that they seek to serve.
Andrew Hughes and Jose A. Puppim de Oliveira
Sheffield and São Paulo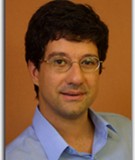 Jose A. Puppim de Oliveira is a faculty member at FGV (Fundação Getulio Vargas), Brazil. He is also Visiting Chair Professor at the Institute for Global Public Policy (IGPP), Fudan University, China. His experience comprises research, consultancy, and policy work in more than 20 countries in all continents.
Sources: 
ICLEI IFWEN Case Study Series:
https://iclei.org/publication/ifwen-case-study-series/
Composting waste process: ICLEI (2019). HANDBOOK 10: Creating change through on-the-ground implementation: Protecting urban natural assets in sub-Saharan Africa. https://africa.iclei.org/iclei_publications/handbook-10-creating-change-through-on-the-ground-implementation/
Waste Lilongwe river: Beck, A. & Cruxen, I. A. (2019). New uses for old rivers: Rediscovering urban waterways. Projections, (14). https://projections.pubpub.org/qctest
Land-use change at market: ICLEI (2018). River revitalisation in Lilongwe, Malawi. https://cbc.iclei.org/river-revitalisation-lilongwe-malawi/
Composting volunteers: ICLEI (2018b). Using photovoice as part of UNA Rivers – Waste Management project in Lilongwe, Malawi. https://cbc.iclei.org/wp-content/uploads/2018/08/Malawi-Photovoice-Report-August-2018.pdf
Video: Waste is wealth: Composting at the Lilongwe River
https://www.youtube.com/watch?v=Bx22Xht3Gd0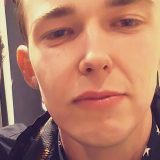 Andrew Hughes is a Ph.D. candidate in Urban Studies and Planning at the University of Sheffield, where his doctoral training is supported by the Economic and Social Research Council. Prior to working in research, he was a caseworker for refugee aid organisations in the UK.