Search by Author
Select Author
Search by Month

Search by Tag

Search by Category


Claire Robinson
Claire founded and serves as Managing Director of Amigos de los Rios. Her approach has led to Amigos de los Rios unique success in creating beautifully designed, culturally relevant green infrastructure in open spaces. As Managing Director, Claire is known for her collaboration skills and understanding of the multi-layered complexities of doing conservation work in Los Angeles County. Claire holds a Master's Degree in European Studies and Urbanism from the University of East London, an architectural degree from Cooper Union in New York, and MBA from UCLA.
Claire has successfully founded two community based sustainable design groups and held a management role in several others. Her work with the nonprofit ArchiXXeme in Paris, preserving the landscape of the Menilmontant District with its underground network of creeks and streams resulted in a new parcel plan being ratified by the City of Paris that acknowledged and protected the urban fabric of the area.
Claire taught at Rhode Island School of Design, Harvard GSD, Carleton University in Canada, and served as visiting faculty at USC, Versailles and other schools across the US and in France. When executive director of North East Trees, she completed the Arroyo Seco Restoration Feasibility Study with the project partners the Arroyo Seco Foundation. Experienced in community participation processes, Claire has served as leader and facilitator of the Emerald Necklace Coalition and its subcommittees: the Safety and Security Task Force, Environmental Education and Youth Training, Funding and Advocacy.
View all posts by Claire Robinson

→
November 9, 2014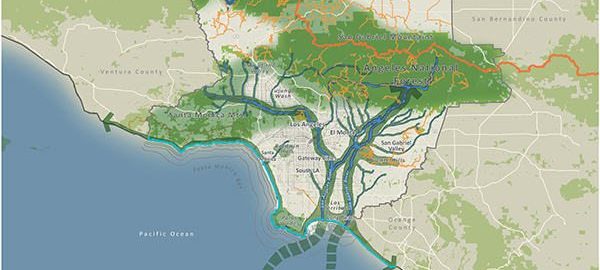 The Emerald Necklace: Metropolitan Greenspace Planning in Los Angeles and Beyond
Will Allen, Chapel Hill
Claire Robinson, Los Angeles
Mike Houck, Portland

Introduction Mike Houck Urban Greenspaces Institute In winter 2009, Houston Wilderness hosted an inaugural meeting of what would become the Metropolitan Greenspace Alliance.  Today the Alliance is a national coalition of coalitions working in ecologically, culturally, and economically diverse communities...
2 Comment(s)
Join our Conversation