A review of Sustainable Infrastructure. The Guide to Green Engineering and Design, by S. Bry Sarté. 2010. ISBN 978-0-470-45361-2. John Wiley & Sons, Inc., Hoboken, NJ. 364 pages. Buy the book.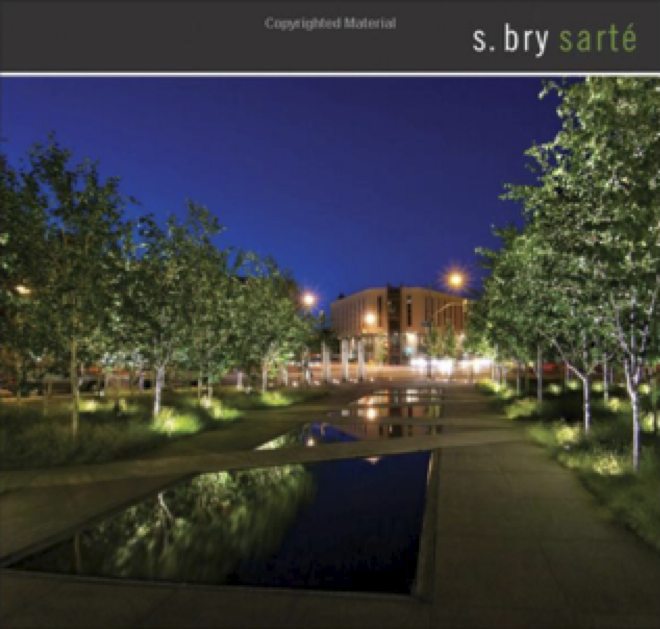 Sustainable infrastructure design—from water, energy, material flows, built systems—is the art of seeking solutions that address ecology, engineering and culture as interconnected realms.
In the past, civil engineering was the transformer of the natural environment to meet development and human needs. In doing so, engineers blindly trusted technique as a pillar, repeated recipes, disregarding the importance of understanding each intervention site as a unique living system. Multiple evidence around the world shows that, in many cases, engineering has been responsible for more environmental problems than for solutions.
In this book S. Bry Sarté calls us to design structures for the future that will be effective in the next century, reconnecting strategies that worked in the past with new methods.
An engineer himself, S. Bry Sarté graduated from the University of California. He is founder of Sherwood Design Institute, a non-profit research and policy group. Through his collaborative projects around the world, and in lectures and conferences he has addressed the urgent need for a new paradigm and has this influenced urban planning and management in a very positive way.
Sustainable infrastructure. The guide to green engineering and design, belongs to a constellation of books such as Green Infrastructure: Linking Landscapes and Communities (M.A. Benedict and E.T. McMahon, 2006) and Green Infrastructure: A Landscape Approach (D.C. Rouse and I.F. Bunster-Ossa 2013) just to mention two. All these works are aimed at demonstrating the value of ongoing collaboration among architects, engineers, planners, ecologists and many other people.
This book is structured in three parts and nine chapters. The first part introduces the reader to the New Paradigm for Design, which is essential for this new era: the Anthropocene. In the present age, the social, economic and environmental issues surrounding infrastructure are too complex to be left to engineers alone, as it has been practiced in the past century. Today these multiple and multifaceted problems need to be solved in an interdisciplinary and collaborative fashion, if we want to make our habitat more livable. This part of the book there are two key chapters, describing the process and frameworks of sustainable design, explaining the new paradigm for an integrated approach to sustainable design at different levels.
The second part, comprising four chapters, describes water and energy management, as well as sustainable site planning and materials flow.
The third part of the book gives many examples across different action scales, which at the end are always intertwined: the urban (chapter 7), community (chapter 8) and site scale (chapter 9). Through case studies around the world, most through the experience gained by the Sherwood Design Engineers Institute, the author shows how sustainable design can provide system models for integrated win-win management programs.
This book is easy to read. It explains paradigms and strategies, providing a practical guide for planners, landscape architects, educators and students. It is an excellent inspiration to students and professionals, inviting them to integrate existing concepts in new ways.
The author succeeds in passing on an important message: design should deliver systems that are useful and also beautiful, so that people can connect with them, giving them value and understanding. He emphasizes the responsibility that citizens have in their everyday life choices to ensure the sustaining of life on Earth.
This book is an important reference, highly recommended.
Ana Faggi
Buenos Aires
To buy the book, click the images below and go to Amazon—part of the proceeds return to TNOC.

Ana Faggi graduated in agricultural engineering, and has a Ph.D. in Forest Science, she is currently Dean of the Engineer Faculty (Flores University, Argentina). Her main research interests are in Urban Ecology and Ecological Restoration.