Podcast: Play in new window | Download
Story Notes: More and more cities throughout the world are turning to parks, gardens, green roofs, and other kinds of "green infrastructure" to soak up storm water and simultaneously create vibrant new patches of open space for their citizens.
In this podcast, produced by Philip Silva, we explore three cases of green infrastructure that have popped up in alleyways and on sidewalks in São Paulo, Brazil, Los Angeles, California, and Montreal, Canada.
Though all three cases are unique, each points toward the need for a thoughtful community organizing and engagement strategy in getting new green infrastructure projects off the ground.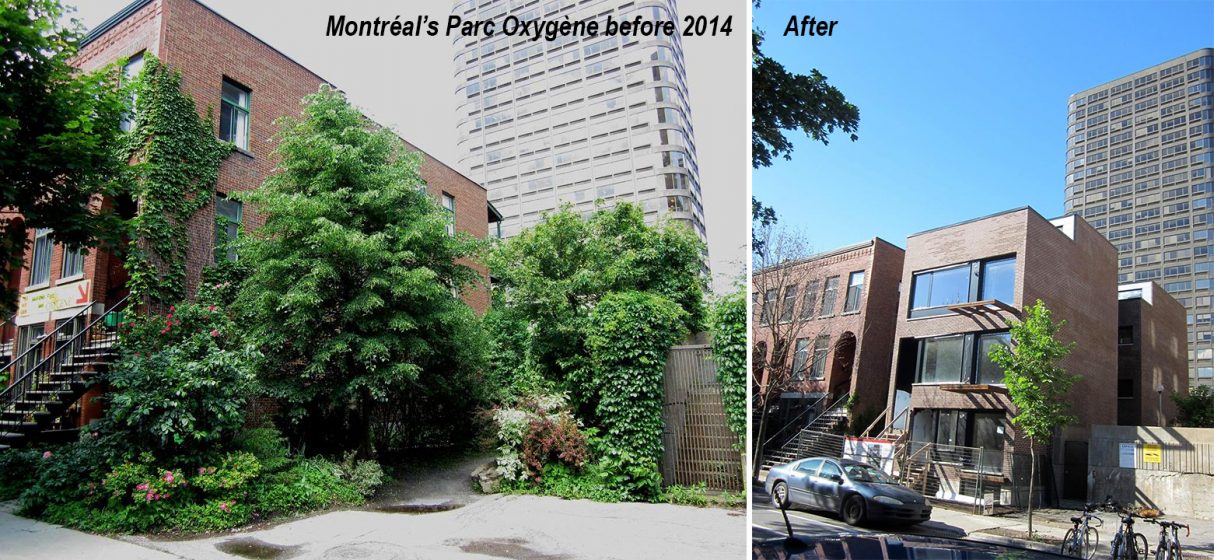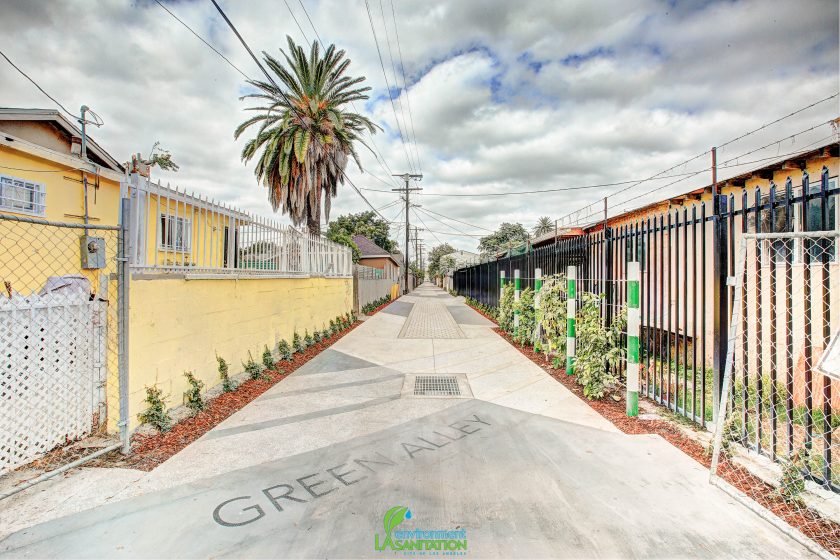 We hear from Tori Kjer, the Director of the Trust for Public Land in Los Angeles where residents of the South Park neighborhood have been working with city officials to create the Avalon Green Alley Network. We also hear from Anna Deitzsch, director of the São Paulo office of Davis Brody Bond Architects, the firm helping to create storm water friendly sidewalks linking new communities on the outskirts of the city. Finally, we check in with Janice Astbury, a researcher and former resident of Montreal who recounts the rise and fall of Parc Oxygene, a green alley that was bulldozed in 2014 to make way for residential development.
To learn more about each initiative introduced in this podcast, check out Crosstalk Essays by each of our three contributors here at The Nature of Cities:
Discounting our Engagement and Betraying our Affections for Urban Nature
by Janice Astbury (December 2015)
How Can Local Design Impact Large Infrastructure Plans and Projects?
by Anna Dietzsch (June 2015)
Green Infrastructure that Creates Climate Resilience, Human Resilience, and Quality of Life in Los Angeles' Underserved Neighborhoods
by Tori Kjer (April 2016)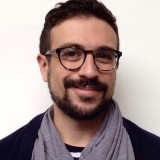 Philip's work focuses on informal adult learning and participatory action research in social-ecological systems. He is dedicated to exploring nature in all of its urban expressions.