We need research that demonstrates what are the "cues" in a landscape design and how far can yards be pushed down the ecological continuum. This would result in more targeted solutions, with higher levels of acceptance of ecological design in yards.
As an urban ecologist interested in biodiversity conservation, I often work with homeowners, developers, landscape architects, planners and other design professionals. With goal of improving urban biodiversity, I attempt to bring more vegetative complexity and native plants into urban landscapes. I will not outline it here, but it is important to design and manage urban areas for biodiversity. (See these blogs:
forest fragments
,
conservation developments
, and
planning tools
).
My focus for this blog is to explore whether we can change homeowners from installing conventional landscapes to installing more environmentally friendly landscapes that provide wildlife habitat and reduce natural resource consumption. I am trying to get away from industrial landscapes that are dominated by carpet-like lawns, trimmed ornamentals, and showy exotics. I am trying to steer homeowners towards structurally diverse yards, with lots of native vegetation from the ground up to the canopy. For the purposes here, I call this an eco-friendly yard.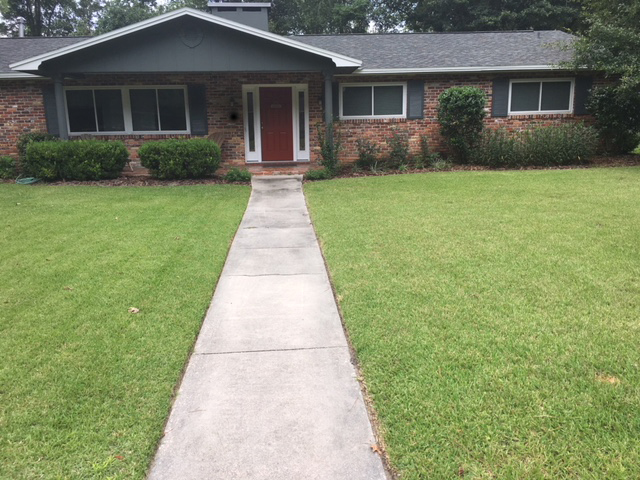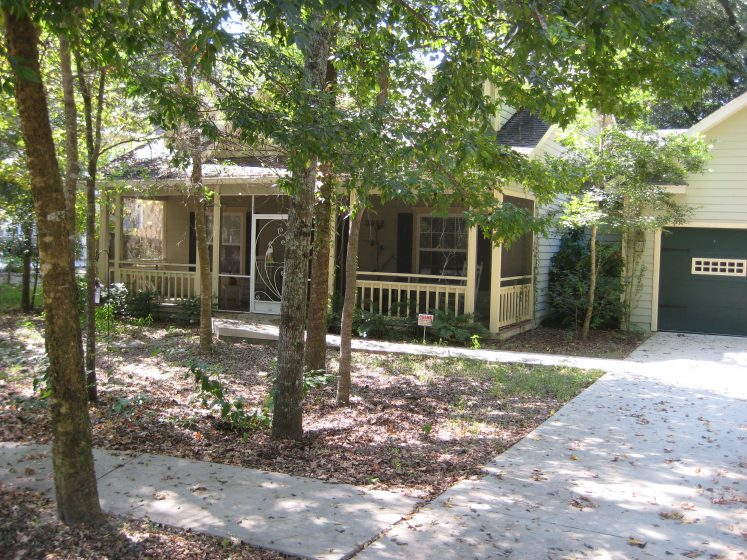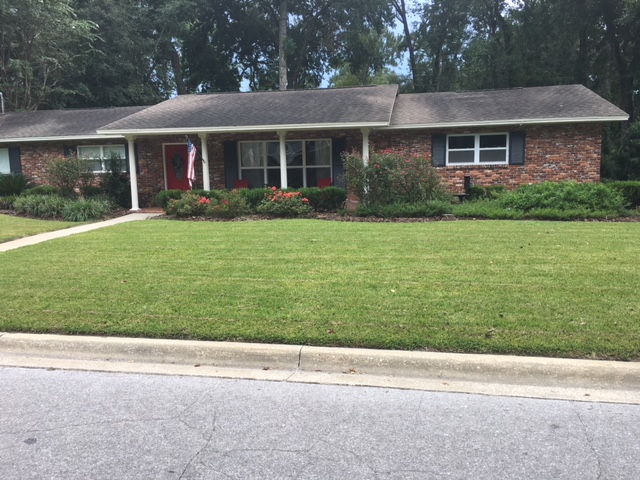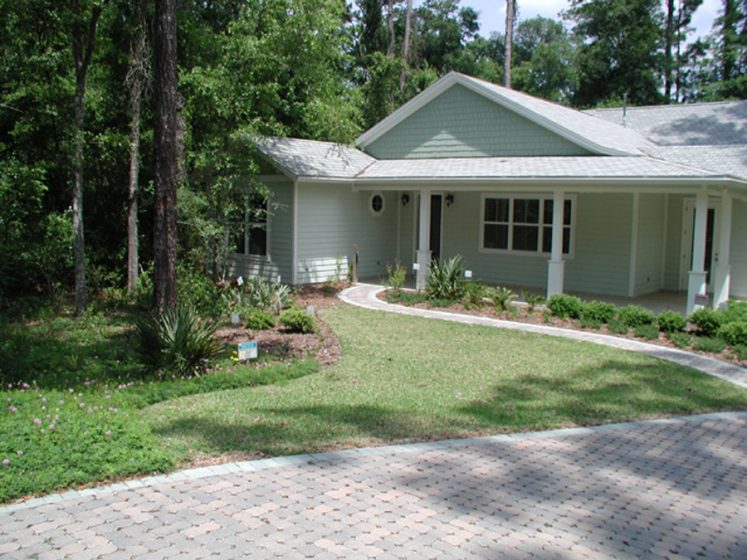 When talking about eco-friendly yards, design professionals, homeowners, and other built environment professionals often say, "Well, it cannot be too messy!" My immediate thought is: What is too messy? Aesthetic preferences are in the eye of the beholder and are shaped by experiences, culture, societal norms, and values. A continuum exists between highly manicured landscapes that contain mainly mowed exotic turfgrass and exotic plants to totally wild yards that contain mainly native plants. Now to me, as an ecologist, I see the beauty of a wild, structurally diverse, native plant yard. Nevertheless, from my experiences, I am the outlier. I understand that we cannot ignore cultural and societal norms because an ecological landscape design may be rejected by most homeowners. Even politics may have a say here as some city ordinances may outlaw non-industrial yards (e.g., everyone must have a mowed lawn). The best-intentioned ecologist may not get anything implemented because of all these challenges.
Enter Cues to Care theory. The term '"cues to care" was coined by Joan Nassauer in a paper titled Messy Ecosystems, Orderly Frames (Nassauer, 1995) and is a phrase used to describe actions undertaken by humans that indicate a landscape is well cared for and meets cultural expectations for maintenance. According to this theory, there is a common expectation in societies that landscapes will be looked after, managed, and maintained to acceptable standards. This assumption can be summed up, as Nassauer suggests, with the question "Does it look like they're taking care of it?" This "cues to care" theory is used in the context of creating eco-friendly yards. If we can figure out how much minimum "cues" are needed to make a landscape acceptable, we can incorporate more native structure into yards. But how many cues are needed? And what types of cues? For example, are one trimmed hedge and 20% mowed lawn the expected ingredients?
Thus, what is needed is research that demonstrates what are the "cues" in a landscape design and how far can front and back yards be pushed down the ecological continuum before a homeowner revolts. When I looked through the literature, it turns out that there are very few studies on this and most (as I will argue below) have not been conducted properly to determine which cues and at what levels are needed to help more eco-friendly yards to be accepted.
From my review of previous studies (mainly conducted by Nassauer and others), they concentrated on a small subset of homes in a given city. In two representative studies by Nassauer (1993) and Visscher et al. (2012), Minneapolis-St. Paul and Detroit homeowners were surveyed to ascertain their landscaping preferences. Essentially, they were shown yards with varying degrees of vegetation structure, from mainly mowed to more "wild". They were then asked their preferences. The take home message from these studies was that homeowners perceived the more native landscapes as messy and unattractive and some degree of a "cues to care" was required. In fact, in one study (Nassauer, 1993), the author states that in order to garnish homeowner acceptance, "As a general guideline, these mown areas should cover at least half the front yard."
Several problems are associated with the design and interpretation of these studies, and they contain one or more of the following issues:
First, it was a nonrandom sample in one study. People were invited to group events and no effort was made to make the study a random sample. We cannot know if the surveyed group is a fair representation of all homeowners in that area of the city.
Second, there was no attempt to address non-response bias. If the response to the survey was low (as it was in one study), what are the opinions of those that refused the survey? Again, we cannot know if the surveyed group a fair representation all homeowners in that area.
Third, survey results only reflect the opinions of people in these particular neighborhoods in each particular city. It cannot be extrapolated to represent an average across the U.S. (which is sometimes being done by design professionals).
Fourth, the sample of homeowners were drawn from neighborhoods with landscapes that had highly manicured lawns; therefore, the subjective norm is biased towards this particular type of landscape. Results may be very different if homeowners were surveyed from neighborhoods that had very little lawn, for example.
I do applaud the idea behind "cues to care". We need to recognize, measure, and address aesthetic preferences if we are going to incorporate more native plants into yards. Overall, it makes intuitive sense. We have all driven through or lived in neighborhoods and our eyes make assessments of "messy" and "attractive" landscapes. Of course, the acceptability of a landscape in cities is dependent on each persons' experiences, values, and subjective norms.
The danger of course is that built environment professionals take these results (to date) and apply them to urban landscapes throughout the United States. From my experience, many landscape design professionals (academics and practitioners) refer to these studies as an "average" viewpoint by people across the United States. Practitioners may believe that homeowners would only accept a more ecological landscape design with levels of care that were presented in these studies.
My main point here is that we do not really know the level of cues that are needed when installing eco-friendly landscapes. Therefore, it is important to know which cues to care are needed and in what quantity for ecologically-designed landscapes to be accepted by the public. More research is needed to ascertain homeowner landscape expectations across different neighborhoods, cultures, and cities. I wager that acceptance would vary if respondents grew up near older residential yards with very little mowed lawns versus newer residential neighborhoods that have lots of lawn.
In particular, we do not know how malleable these preferences are. For example, if homeowners were presented with the environmental and economic costs of a manicured yard versus an alternative yard, perhaps they would be more willing to adopt a more eco-friendly yard. In particular, if an entire neighborhood, from the beginning, was designed with very little turfgrass and had lots of native plants, would not the homeowners in these neighborhoods have a different acceptance level? A new subjective norm? I bet so.
Take home message? We cannot rely on research to date and must explore what are the boundaries of landscape preferences. Research should be conducted to determine not only how variable cues to care are from one context to the next, but to better understand how subjective norms could be changed from raising neighborhood awareness and creating working models ecological friendly yards. Such studies would result in more targeted solutions that allow for higher levels of acceptance of and even preference for ecological design in yards.
Ultimately, the goal is to have both attractive and ecologically functioning human-dominated landscapes. Residential landscapes have typically been dominated by ornamentals species and manicured lawns. The challenge of shifting landscape preferences remains but the use of cues to care theory remains a potent and viable possibility for allowing more native plants and structurally diverse structure to be incorporated into yards. Imagine in your mind's eye, patches of natural landscaping, with complex vertical height structure, that are bordered with landscaping rocks, trimmed hedges, etc. (i.e., cues to care). These bordering features would indicate human intent while simultaneously providing a more chaotic, natural landscape in the yard itself. Perhaps even educational signage is required to raise levels of awareness (see neighborhood signs). Exploring peoples' preferences when incorporating more natural landscaping needs to be researched and maverick developers/homeowners need to try out new designs. Such studies and local examples will lead to the reduction of environmental impacts and create landscapes that are better for wildlife and human kind alike.
Mark Hostetler
Gainesville
References:
Nassauer, J.I. 1993. Ecological Function and the Perception of Suburban Residential Landscapes, IN P. H. Gobster, (ed.), Managing Urban and High Use Recreation Settings, General Technical Report (St. Paul, MN: USDA Forest Service North Central Forest Exp. Station
Nassauer, J.I.. 1995. Messy Ecosystems, Orderly Frames, Landscape Journal 14/2, 161-170.
Visscher, R.S., J.I. Nassauer and L.L Marshall. 2012. Homeowner Preferences for Wooded Front Yards and Backyards: Implications for Carbon Storage, Landscape and Urban Planning 146, 1-10.