The instigator of the National Park City Concept, Daniel Raven-Ellison, emphasised that the concept would lift people's ambition, challenging existing norms by asking, "What if …" and "Why not…", to create new and better opportunities for city living.
During the past week the eyes of the world have been on London, to see a new Prime Minister installed at Westminster. But the week has also seen a momentous decision made for a sustainable and liveable future for London. The city was designated as a National Park City, the first of its kind in the world. It took place at a National Park City Summit held at City Hall on Monday 22 July 2019 where the Mayor of London, Sadiq Khan signed a Charter proclaiming London's new status, saying that this is the "boldest action of any city in the world and a real milestone in London's history".
The Summit brought people together from many walks of life including international and national agencies dealing with environment and city planning, representatives of local government, academics and teachers, health professionals and a great variety of organisations dedicated to finding positive visions for a greener, healthier, and wilder city. The instigator of the National Park City Concept, Daniel Raven-Ellison, emphasised that the concept would lift people's ambition, challenging existing norms by asking, "What if …" and "Why not…", to create new and better opportunities for city living.
A defining quality of a National Park City is to stimulate an atmosphere in which millions of people take everyday actions to improve the quality of their lives and enhance the fabric of the city. Many of these are already happening, but we have the potential to achieve so much more. Everyone in the city can both benefit and contribute.
"It's one vision to inspire a million projects."
— Sir Terry Farrell, internationally acclaimed British architect and urban designer

As a National Park City, London will be:
a city which is even greener in the long-term than it is today and where people have every opportunity to connect with nature in their daily lives
a city which protects the core network of parks, green spaces, lakes and rivers
a city that is rich in wildlife
a city where every child benefits from exploring, playing and learning outdoors
a city where all can enjoy high-quality green spaces, clean air, clean waterways and where more people choose to walk and cycle.
A city where culture and nature coalesce.
Tony Juniper, Chair of the UK Government agency Natural England, recognised the vital significance of this new concept, which will stimulate the magical connection between people and nature, saying that urban dwellers need to be at the heart of the arguments for nature conservation. Similarly Jonny Hughes, Chair of the IUCN Urban Alliance, argued that the Charter was a profound milestone providing a compelling vision for the future of cities. He saw eco-urbanism as a key feature in the National Park City concept. Kobie Brand, Director of the ICLEI Cities Biodiversity Centre in Cape Town called it a joyful day promoting cities with nature. She made a commitment to encourage all ICLEI Members throughout the world to join this new movement. Kalee Kreider from the National Geographic Society in Washington DC welcomed this extraordinary moment which will transform our approach to cities. Kevin Halpenny, a Board Member of World Urban Parks, called it a paradigm shift, a clarion call for the natural world.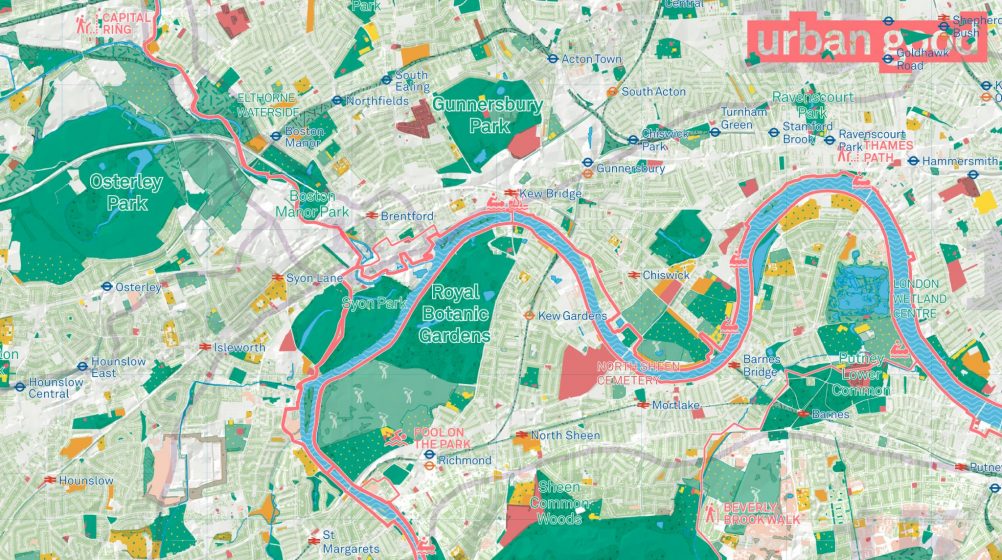 These luminaries from around the world were joined by people from London who are already immersed in a huge variety of projects aimed to transform public attitudes. They included young ambassadors for the natural world who are well aware of the global unravelling of nature and are determined to ignite the passion of Londoners to protect and enhance the natural world in this great city. Action for Conservation is one of these new organisations, which believes that children and young people deserve to be connected with nature. It runs camps to train ambassadors and is aiming to have 100 volunteer rangers working to make this happen.
Alison Barnes, CEO of the New Forest National Park in the UK, gave her strong support for the concept of National Park Cities with many wise words about the values that will emerge from new opportunities for public participation and involvement. It seems that traditional National Parks may have things to learn from this new concept.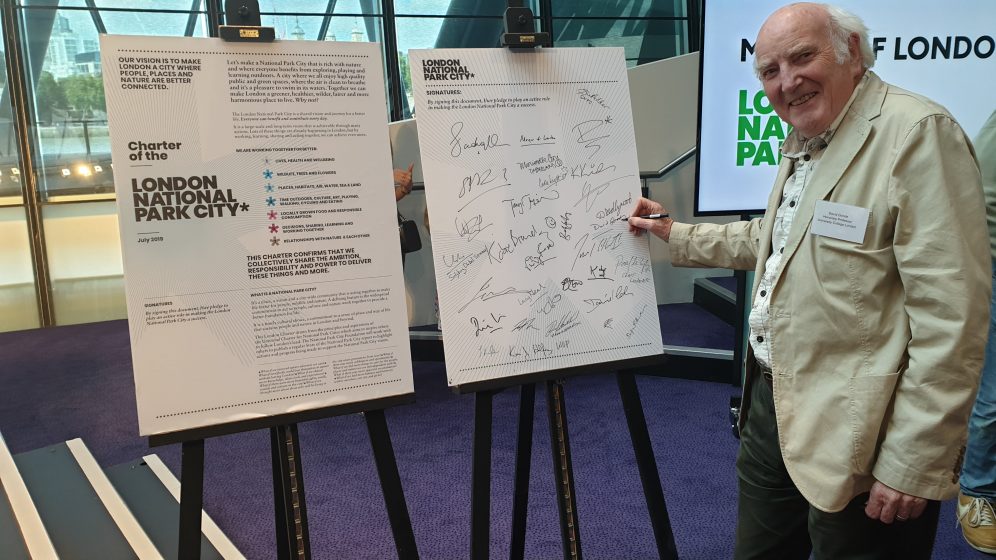 Monday was a very special day that will be remembered by everyone who was there for many years to come. There will be many others who will wish they had been there.
On the day before, a few of us gathered to launch a Universal Charter for National Park Cities with a new International Foundation. It's early days yet, but already there are cities around the world preparing themselves for the journey. We heard from David Speirs, Minister for Environment & Water in the Government of South Australia, who provided an excellent account of all the initiatives being pursued by the City of Adelaide. As he says, it has the momentum to become the next National Park City, but I suspect there will be many others in the race. World Urban Parks would like to see 25 National Park Cities by 2025. I would be surprised if there are not many more.
Readers might like to refer back to my 2015 TNOC blog on moves to make London a National Park City.
David Goode
Bath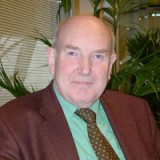 David Goode has over 40 years experience working in both central and local government in the UK and an international reputation for environmental projects, ranging from wetland conservation to urban sustainability.