Cities should remain open and willing to learn from other cities and with other cities and urban change makers so as to progress urban planning to urban resilience.
Experimentation is a way to bring new solutions or approaches to cities. As a researcher on sustainability and sustainability transitions, I believe that, if solutions are to be adopted and scaled to improve human and ecological conditions in our world, they require testing in the field, beyond closed-door labs but in real-life laboratories. This way we can better hybridise, stretch, and embed them.
With this motivation, 5 years ago we started the RESILIENT EUROPE project together with 11 cities in Europe, to think of ways to upgrade and improve deprived neighborhoods, adopting the lens of urban resilience. The idea was very practical and simple, informed heavily by the mounting evidence on both sustainability transitions and resilience: can we find what can work to change the course of development in underserved areas, experimenting with ideas to make them more resilient? If we figure out what can alter the present and the future in the toughest places, then we can build policy, social confidence, and knowledge on what works at various scales.
But our motivation was also deeper and much closer to the heart of the young and brave planners I had the opportunity to collaborate with: what about working together with the people in the places that need it the most rather than having one more "red-ribbon" project in areas that are already overperforming?
And yes, we experimented—it was the way forward.
But experimentation for what?
The cities of Resilient Europe worked in areas in their cities that have been assessed and marked as deprived neighborhoods and places of deteriorating resilience. Deprived neighborhoods are places with unrepaired or outdated infrastructure, abandoned or low-quality public spaces, detached or even alienated civil society, and with evidence of broken relationships among local residents and between residents and their Place—that is, with not "sense of Place", or even Place detachment. In these areas, social policy programs or urban regeneration strategies have left their (often negative) mark by haphazard interventions and partial implementation of social capacity building programs. Many cities have seen numerous efforts using public consultation and social programs fail in such neighborhoods for unspecified or undetermined reasons. The reason is that researchers rarely investigate failed approaches. The focus is always on effective measures, best practices, and other "showcase" projects. It's more fun to do another "red ribbon" project with a high probability of success.
Deprived neighborhoods are soft spots in the cities, places that require new ways of thinking, approaching and relating with the citizens. Many cities have seen a sequence of social programs that fail in deprived neighborhoods simply because the plans were drafted with the residence in mind but not in the room. Co-design and co-creation is often an aspiration but not a practice when it comes to urban planning, and even more to programs that have "social policy" character. But it is not only the policy and planning (mal)practice that reinforce a stigmatized image of these areas. It is also the stories, the narratives and their power in preconditioning anyone about what these places are like. Often, marking them as "problematic" or "challenging" stigmatizes them and does not allow seeing them as places that a positive transformation is possible.
In Resilient Europe, the partner cities chose exactly these places to work with, as the toughest case studies, so as to learn-by-doing for urban resilience. The cities and their focus neighborhoods were: Sint Antries in Antwerp, Belgium, Lawrence Hill and Easton in Bristol, United Kingdom, Zaleze in Katowice, Polland, Senge Park in Malmo, Sweden, West End in Vejle, Denmark, Pamvotis waterfront district in Ioannina, Greece, City center district in Potenza, Italy, Dolno Ezerovo in Burgas, Bulgaria, Toumba in Thessaloniki, Greece, Ruchill and Possil Park in Glasgow, United Kingdom and Afrikaanderwijk in Rotterdam, The Netherlands.
Experimenting is a process of trialing, testing, hybridizing an idea, approach or solution that centers on social and policy learning on the institutions, rules, roles and capacities of people to reorganize or rework their practices with and about the new idea, approach or solution. Experimentation allows for new institutions, new roles and capacities of people engaged into it to be trialed. Experimentation allows for this trialing to be 'safe to fail' and to maximise learning. It is also a process that connects imagination and creativity about new processes, new rules and new roles with practice through learning. Experiments are the spaces and places that experimentation is organized, facilitated, designed and realised.
Experimentation with what?
A large number of our experiments were about nature, or as we called systemic solutions that are powered by nature, nature-based solutions. Transition experiments with nature-based solutions foremost allowed citizens to bring their creativity and knowledge of place and nature as equals to planners and co-design interventions in the deprived neighborhoods. Experiments were the welcoming and open institutional spaces that enabled and facilitated the co-creation of solutions that showed the "power of nature in cities" (Frantzeskaki 2019).
In Antwerp, the community, social innovation initiative, and youth group, together with the city officers, co-designed interventions for flood reduction and climate mitigation through restoration of green spaces along the main streets and urban public spaces in the Saint Andries neighbourhood.
In Dolno Ezerovo neighborhood of Burgas, city officers and urban planners had the opportunity to open a dialogue with the residents about the outdated drainage canal. Together they co-created an action plan for the renaturing of the public space that will also allow a natural connection with the lake front. The transition experiment in Dolno Ezerovo included the active removal of sealed soil and planting of trees in a parcel of what was a sealed creek and in the public square that was celebrated by citizens and city alike. So, the experiment achieved what the city was failing to activate over years: a sense of community, and a sense of mission to this community, seeing the only public space they had, transformed from a cemented canal to a pocket park that all use and enjoy.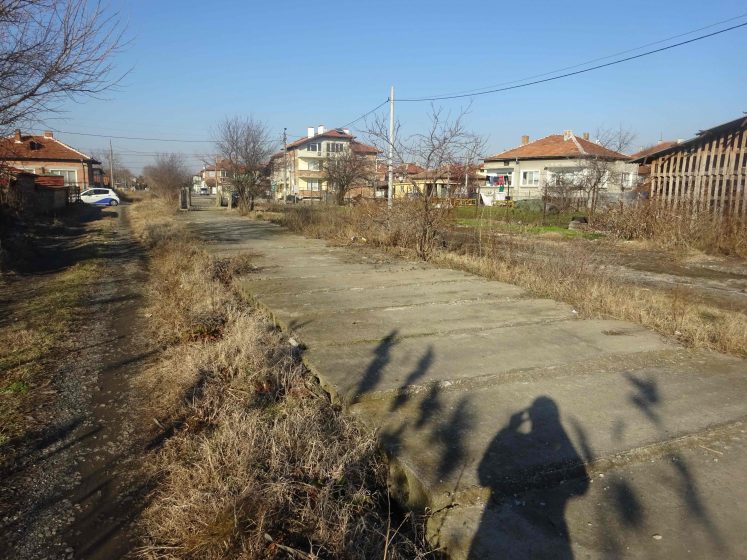 Bringing nature back in cities has been proven to be a catalytic theme and "attractor" for mobilizing citizens and for breaking the stereotypes that different actors had for each other. In Ioannina (Greece), a debate continues on how to restore the lake waterfront with nature-based solutions for both climate resilience and restored water quality. Increasingly, people became interested, with soaring participating in open meetings and workshops, from a small group of 10 to 150 people. When the "health of the lake" and "bringing back the nature in the waterfront" were proposed as "design requirements", citizens and policy makers debated forcefully about priorities, areas that needed to be looked at first, and eventually created an on-line platform to crowdsource ideas on how to employ nature, beyond trees, and pocket parks to restore the lake front. It is a long process to build trust between people, and experiments in which everyone participates allow for such new relations and new institutions to be tested and be built. What the Ioannina city team learned is that restoring trust in nature was fast-paced. With the recent developments in the city, it is evident that nature-based solutions are valued solutions for the lake restoration and in the near future they will simply be the new reality of the city.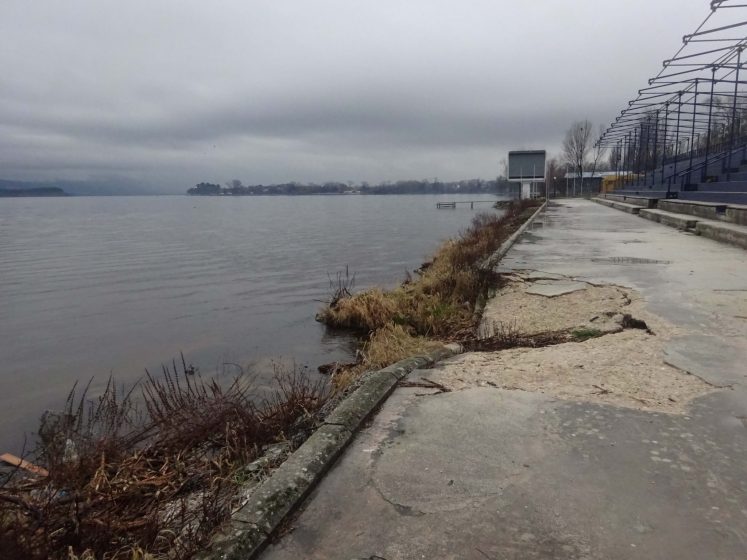 Experiments allowed for new roles to be revealed, cast, and tested. The community (meaning citizens, civil society organisations, and small to medium enterprises of the neighborhoods in which the experiments took place) was took the lead in all the small-scale transition experiments in the majority of the cities, and the city played a facilitative and enabling role. This shift of roles is seen as a first step in active empowerment of the citizens and progression towards stewardship of places. For example, in Vejle in Denmark and in Potenza in Italy, citizens established community councils to self-organise how to restore and re-appropriate vacant urban place into green space for all. Veijle's experiments showcased that they are "fast-paced wins" for the city, since due to their scale and attractive character, they get momentum and are quickly realized the moment the community is activated and supported. As such, experiments can become beacons of change, evincing today what it is possible for the cities of the future.
In Potenza city, the trauma of earthquake damages from the 1980s persists, and is very present in the ways the city understood resilience: most urban public spaces were cemented. Literally, everything in the city is very heavily fortified with cement, leaving just too little space for anything to grow or bloom. With the introduction and opening of the debate to "what will make our city resilient", the city's new approach enabled and mobilized active citizens to re-appropriate with green vacant space in the city centre, with urban agriculture as a pocket showcase for reimagining city's common spaces beyond cement. These new initiatives, not only in Veijle and Potenza, but also in other cities of the RESILIENT EUROPE network of cities, resulted in new collaborative relations between the citizens and urban planners and the organization of a continuous exchange and dialogue in place of city-led consultation and information sessions about projects and decisions.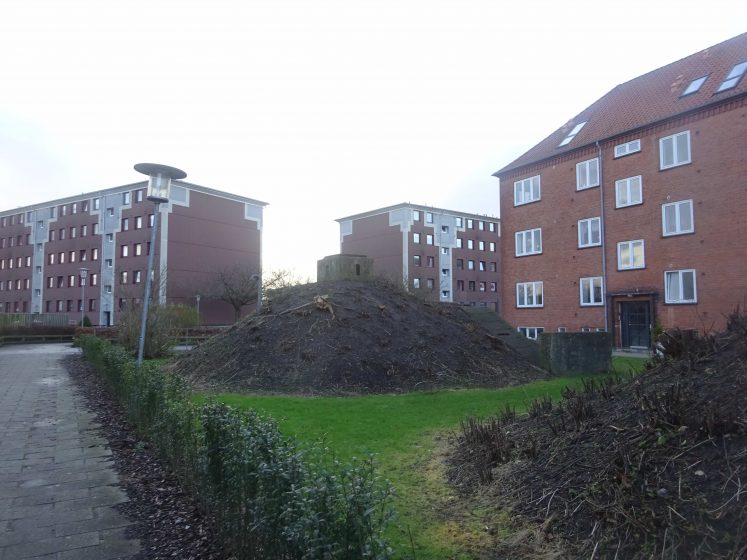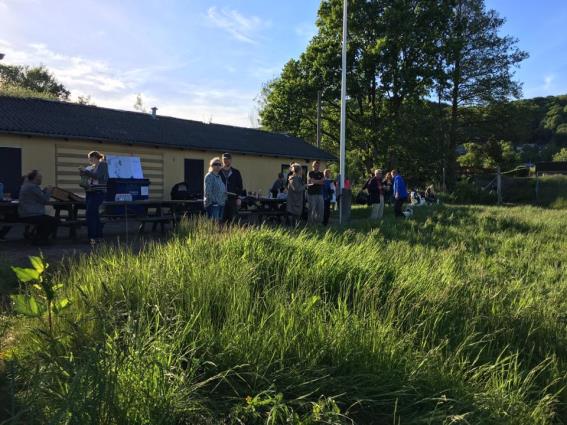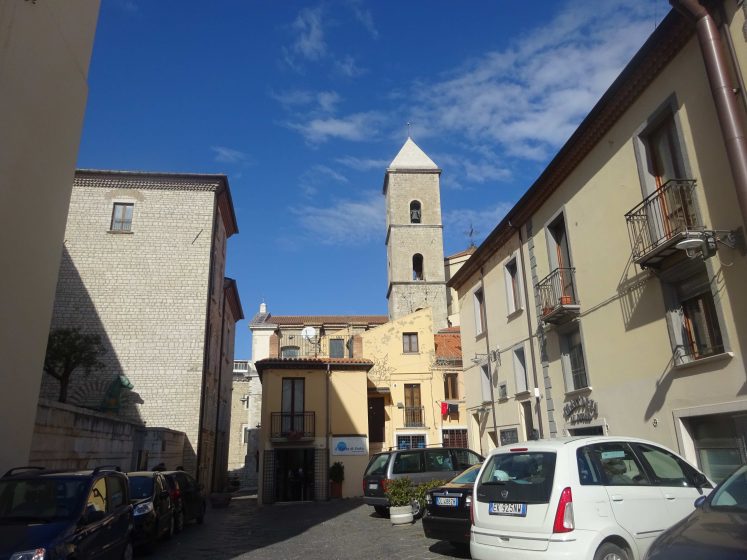 Experiments are not only about solutions but inherently about people carrying these solutions. The experiments were humanized by bringing forward the "people of the experiment" more prominently rather than the systemic elements only that the experiment was set to trial or investigate. Humanizing the experiments showed that these experiments were not technocratic fixes to an urban problem but rather socio-technical or socio-ecological interventions that respond to social needs and consider social complexity. Humanizing the transition experiments does not mean to personalize them nor that specific communities only receive the benefits of the experiment. Rather it means that the uniqueness of the experiment is brought to the foreground, it bears a social meaning and community image and, in this way, ameliorating the political coloring of its impact.
Is experimentation natural in cities?
Cities and urban change agents in general have to rethink how existing spaces and places can be used for experiments in order to inspire transformative action for urban resilience. Here urban planners and urban change agents in general have to take two aspects into account: First, all experiments require open public spaces as spaces to meet, to act, to organize and often as places to transform. Second, existing spaces are often linked to past visions and plans for the city and are often the places that contest the future and the past. This sparks discussions, dialogues and often action for re-appropriation, regeneration and re-utilisation that fits the present and the future for urban resilience by urban innovators.
Cities should remain open and willing to learn from other cities and with other cities and urban change makers so as to progress urban planning to urban resilience. With the positive experience of city networks, cities can further valorize environments that allow them to learn-by-doing, and also learn from other cities and with other cities in a collaborative and interactive way. Receptivity to new ideas, new approaches and new solutions that can progress urban planning for urban resilience is critical for the cities that want to foster and achieve urban resilience in their future. Last but not least, inclusion in city networks and collaborative transdisciplinary research projects can be one but rather important future action for ensuring continuous learning and building of governance capacity for working for the cities of the future.
Niki Frantzeskaki
Melbourne
Reference
Frantzeskaki, N., (2019), Seven lessons for planning nature-based solutions in cities, Environmental Science and Policy, 93, 101-111, https://doi.org/10.1016/j.envsci.2018.12.033
Niki Frantzeskaki is Professor on Urban Sustainability Transitions and Director of the Centre for Urban Transitions at Swinburne University of Technology, Melbourne, Australia.