Having lost 27 of our colleagues mostly doctors, clinical officers, and nurses to the COVID-19 pandemic, it is so painful, yet our government seems not perturbed how do we continue putting our lives at risk. the answer could be online therapy services.
As the COVID-19 pandemic accelerates and the prevalence escalates, global health care systems become overwhelmed with patients who are either confirmed or suspected to be suffering from the disease (Chen et al., 2020). Frontline health care workers (HCWs) are required to work for long and irregular hours, with heavy workloads that contribute to increased levels of stress and ultimately precipitate burnout (Ho, Chee, & Ho, 2020; Lai et al., 2020). Consequently, HCWs in the frontline experience enormous physical and psychological pressure that subsequently exposes them to mental health problems (Chen et al., 2020; Lai et al., 2020; Petzold, Plag, & Ströhle, 2020).
HCWs have also expressed the heavy workload and redeployment to unfamiliar clinical areas (Hopman, Allegranzi, & Mehtar, 2020; Newman, 2020). These conditions heighten fears of the HCWs who now perceive the health administrators as unsupportive and unsympathetic (Hopman et al., 2020). Psychological impacts affect the HCWs' well-being and interfere with their ability to provide the much-needed care thus hindering the fight against the pandemic (Chen et al., 2020; Ho et al., 2020; Lai et al., 2020; Petzold et al., 2020). Moreover, psychological impacts have negative long-term effects on the overall health of the HCWs and contribute to a shortage of human resources for health (Ho et al., 2020; Lai et al., 2020).
In Kenya, the frontline HCWs seem to be working in conditions that have been associated with a high prevalence of the psychological impacts (Anadolu Agency, 2020). For example, HCWs in Kenya have complained severely in the media about inadequate and substandard PPEs that are exposing them to COVID-19 in the line of duty (Anadolu Agency, 2020; Daily Nation, 2020). Additionally, HCWs have expressed dissatisfaction with the treatment given to their colleagues who have contracted COVID-19. Nairobi has the highest burden of COVID-19 cases reported in the country with over 13,953 confirmed cases (MOH Kenya, 2020). The health care workers are underequipped despite numerous pleas to get proper PPE as the government lacks enough resources to provide them. This is causing unprecedented stress; therefore frontline healthcare workers need to be heard and supported during these anxious and stressful times. The providers also need up to date capacity building sessions for both mental health and psychosocial support during this time, infused with COVID-19 and epidemic preparedness responses.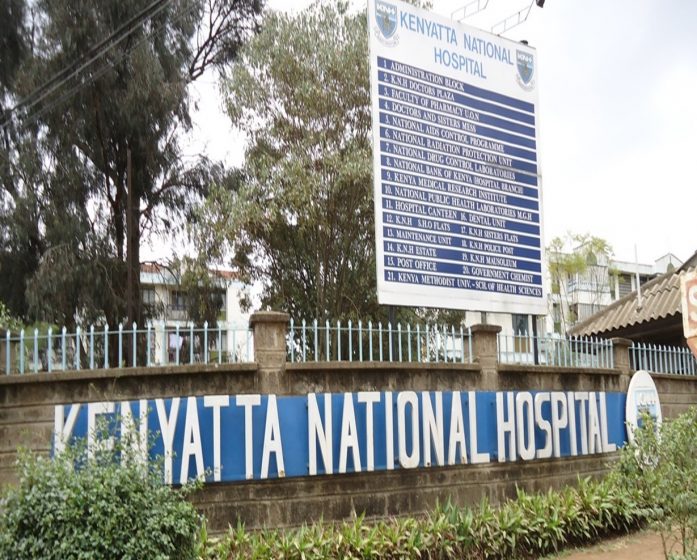 Our innovation
The Nairobi City County Department of Psychological Services sprang into action and, being cognizant of the threat COVID-19, would pose to the health care workers especially when using the traditional methods of offering Psychological First Aid (PFA) and debriefs. The psychologists agreed to venture into the online space and introduce an e-platform where health care workers would still interact and support each other with online therapy services.
Having agreed that the services would be offered online, a biweekly supervision program was developed where a senior clinical psychologist was identified and engaged as the clinical supervisor offering online supervision infused with one hour of Yoga and meditation sessions for the mental health practitioners offering PFA and therapy to the HCWs.
The team then contacted and partnered with an information technology specialist who set up a call center platform based on the Session Initiation Protocol standards (Shacham, Schulzrinne, Thakolsri, & Kellerer, 2009). The platform enables extensions to make calls via public switched telephone network or voice over internet protocol, and also offers communication bundles which include voice, chats messaging, and video conferencing facilities for group meetings and therapy sessions.
The team through the national COVID-19 response unit received the approved national protocols and guidelines that had been developed on the standard operating procedures on Tele counseling and Telepsychiatry (Ministry of Health, 2020)and daily activity register (DAR) for data collecting and reporting.
The platform was then officially launched by the County Director of Health and declared a health workers practitioner's mental health and psychosocial support services hotline. The information technology team embarked on social marketing through various whats App groups by using e –posters to reach as many health care workers as possible and sensitize them on the existence of the service. Daily support messaging was relayed to the health care workers as a way of support and encouragement during these times.
Steps taken to develop support structures and training for healthcare workers
1.
Needs identification of possible mental issues arising from frontline workers' engagement with COVID-19 response
2.
Identification of mental health specialists to offer the services
3.
Formation of a whats App group for the ease of communication
4.
Training of the psychologists on the current COVID-19 pandemic in emergency support and PFA
5.
Identification and pilot testing of the social media platform to use
(Phone calls, talk chats, video conferencing tested)
6.
Testing an integrated platform that can accommodate multiple ways of reaching out to others
7.
Setting up clinical supervision structures for the mental health specialists
8.
Development of reporting tools
9.
Development of the call center roster for the specialists
10.
Creation of the referral, and linkage pathways for the health care workers with preexisting mental health conditions and those newly diagnosed
11.
Training of the psychologists in G-IPT for COVID-19 emergencies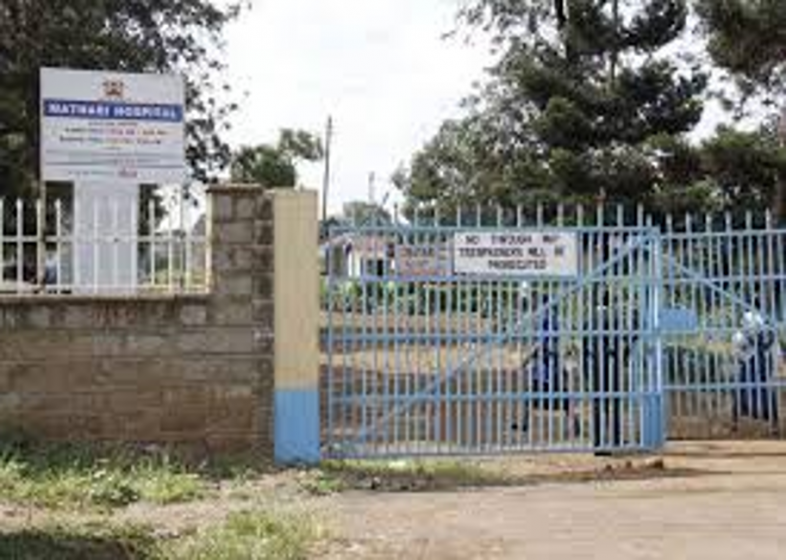 Preliminary results and learnings
Over 8 months, the center has been able to attend to 3,560 frontline workers (staff and their families), requiring PFA out of which 1,590 are HCWs exposed to COVID-19 and who were placed under mandatory quarantine.
We have received and returned 2,002 calls mostly from HCWs in quarantine sites and health facilities across the city requiring PFA. We have held 120 video conferences over (Zoom and Google Connect) consisting of between 20-30 HCWs each mainly from different health facilities in the city offering them psychological support; -pretest counseling before they undergo mass COVID-19 tests and post-test Counselling after they receive their results. These sessions have been very helpful to the staff as they get an opportunity to talk about their collective and personal experiences with colleagues. Through these sessions, we have been able to identify 20 colleagues who tested COVID-19 positive and after recovery, they have subsequently developed mental health conditions (namely anxiety disorders, posttraumatic stress disorders, Depression, substance use disorders, and obsessive-compulsive disorders). The center has linked these HCWs to therapists for in-person meetings in our designated facilities and they are receiving support. This continuous pipeline of care has been made possible by our partnership with the University of Nairobi Department of Psychiatry through whom we have 30 psychologists trained virtually on Interpersonal therapy (IPT). IPT is a technique that we are incorporating in the long-term management of the health care workers, especially those developing depression and related distress signs. We have also been able to hold 18 online supportive supervisions of which six were infused with yoga and mindfulness sessions, focusing on guided meditation and Yoga by a trained yoga instructor from New York. These sessions have been very helpful for the therapists. Below are some of their testimonies.
"Great sessions was really tired, I feel better, as clinical psychologists we need more of this, it is really helping me in quarantine sites as I work with children" 34 years old Male Clinical psychologist.

"It is helping me a lot especially guided meditation, practice makes perfect, as for yoga it is great that we are starting off with easier poses progressively" 32 years old female Clinical psychologist

"Thanks for the session they have helped me reduce a lot of psychological pain and weight that I go through every day as I strive to help our colleagues and clients I attend to in the quarantine centers" 38 years old male Clinical psychologist.
Some of the issues raised by the HCWs and addressed through PFA include lack of adequate information on COVID 19, fear of being infected by patients, anxiety, and panic due to uncertainties caused by the pandemic especially now that we are in the second wave of the pandemic; substandard and inadequate supplies of PPEs provided at the facilities and lack of comprehensive insurance scheme for the HCWs (The New York Times, 2020). Many of the HCWs experience stigma from colleagues at work when one tests positive for COVID19; or is suspected to have been exposed to patients with COVID-19; or working in a reported facility with COVID-19 positive patients or quarantine center. The stigma is extended to their family members by the community members within the communities where they reside. Some HCWs have reported feeling stigmatized by their own families as they are seen as potential threats of spreading the virus to the family members. Those with school-going children express concern that homeschooling is so stressful now that the children at home following the Government directive to close schools since March 2020 (BBC News, 2020). According to them, having children at home is adding to the work-related stress, and feel they should just stay at work. Stigma from neighbors and fellow health care workers if one is suspected to have been exposed to COVID 19 patients or tested COVID 19 positive is so overwhelming to an extent that some health care workers have been labeled as COVID -19 victims hence being forced to move houses because of the isolation and discrimination they are subjected to. Some health care workers had been forced to separate from their families, especially those working directly with COVID-19 positive patients for fear of infecting or passing the virus to their families.
"My spouse is a frontline worker attached to the quarantine center, where he interacts daily with those on quarantine recently they reported many cases of COVID positive clients in that center and I am afraid to tell him to stay away from us because he may be infected and pass it on to us this is stressing me out," 36 years old female HCW.

"I feel my health is at risk and the seniors give patients more priority than us the healthcare workers. There are not enough PPEs being that I serve a special population. I feel neglected and not well facilitated," 34 years old male HCW.

"I feel my dignity and honor has been lost, I took the test voluntarily, someone called me from the lab and just told me you are positive for COVID-19 and we are coming to pick you to be taken to quarantine centre. All this was communicated to me without any prior preparation for a positive result. Before I could comprehend my status the ambulance was outside my gate with sirens blaring" 40 years old female HCW.

"It is ironical and painful how we are recognized by the government as frontline workers, we are expected to intervene in the COVID- 19 wards yet no PPEs, no recognition, and no compensation, instead we are referred back to our professional bodies to fight for our rights" 43 years old female HCW.

"Having lost 27 of our colleagues mostly doctors, clinical officers, and nurses to the COVID-19 pandemic, it is so painful, yet our government seems not perturbed how do we continue putting our lives at risk? The government should know health care workers lives matter" 37 years old male HCW.
Discussion
Health care workers have taken up the intervention positively, as they are able to get it anywhere and anytime, with their privacy and confidentiality being maintained, and at the same time their risk to further exposure being minimized considerably as there is no physical contact. The therapists are now more relaxed as they are able to attend to more clients online while still maintaining their privacy and confidentiality, their risk of exposure to COVID-19 has also reduced significantly as there is no physical encounter. They are able to use various tools available on social media to interact with their patients anywhere and anytime without worrying about missed appointments.
The Nairobi City County government has embraced the initiative and is currently exploring ways of sustaining the initiative as it is proving to be helpful. Overall, COVID-19 National and County response teams are encouraging online support services as it is the easiest, yet effective way, to offer PFA to those in need of it as they all have access to internet-enabled mobile phones. Other neighboring counties have visited the city-county to benchmark so that they can set up a similar platform in their respective counties.
While our efforts are very basic in comparison to formalized actions by countries and more advanced systems, we feel that a timely development of services for health care providers generally and a special focus on those on the front lines of COVID-19 clinical care is pertinent. We want to use this opportunity of building Kenyan health systems' response towards this pandemic. In the Kenyan context, stigma and discrimination around infectious diseases and mental health have been priority public health action areas (Mahajan et al., 2008; Mutiso et al., 2018; Turan et al., 2011). Our work is also focusing on providing HCWs with tools and resources to protect their clients as well as protect themselves and their families when under stress and uncertainty.
It is worth noting that we are not re-inventing the wheel but using established frameworks and guidelines such as improvising International Federation of the Red Cross/World Health Organization endorsed PFA (Vernberg et al., 2008), basic psychotherapy including some focus on interpersonal psychotherapy and cognitive-behavioral psychotherapy to address stress, loss, and grief, coping during lockdown, as well as providing information, referrals for those with higher levels of distress and or mental disorders that need specialist management (Pekevski, 2013; Vernberg et al., 2008; WHO, 2013). As shown in previous response efforts such as during the Ebola outbreak, collaboration amongst different stakeholders and preparedness around prevention and mitigation strategies will be very critical for the success of this intervention (Coltart, Lindsey, Ghinai, Johnson, & Heymann, 2017; Gates, 2015; Jacobsen et al., 2016). As a coordination center, we will continue to mobilize as many HCWs including lay and non-specialist health workers to help build psychosocial and mental health systems and services to respond to the COVID-19 pandemic and other future pandemics.
In the future, we aim to harness digital technology to put a spotlight on health care providers and youth. We feel if we reached these two groups we would be addressing broader social determinants of health and making a real impact in the lives of people (Heyman, Kelly, Reback, & Blumenstock, 2018; Viner et al., 2012). Keeping a human-centered or user-centered design in prioritizing the two groups has a unique advantage of developing newer methodologies and approaches toward strengthening health systems as well as providing care during pandemics. Digital platforms should be integrated with usual care and help reach out the message of Universal Health coverage and equity in health care by providing acceptable, affordable, and effective psychosocial care.
Next steps
i. Strengthen the online therapy platform post-COVID-19 pandemic for continued mental health psychological support.
Once the pandemic is over and its impact withered, the centre will continue to offer online platform services to support mental health services for vulnerable populations such as the youth, people living with HIV, substance dependence, LGBTI groups, sex workers, and pregnant and parenting adolescents who can easily get forgotten and marginalized in the mainstream care. We also want the health care workers supporting this group to benefit from continuous professional education and professional support through the same platform where support groups for staff, counseling in case of need, and mentoring forums can be offered.
ii. Develop an integrated mental health app to move the initiative higher and finds ways of integrating our existing health systems for health system strengthening.
Whilst this is ambitious given our stage of development, we will endeavor to develop multiple apps streamlined under a common platform for delivering psychosocial support and mental health care. Keeping a patient-centered and provider psychosocial support focus, we hope in the future to be able to integrate this app as part of routine services. We opine this may be of value, not only to more vulnerable populations as mentioned above, but also be useful to deliver mental health care embedded within essential services at primary care settings in rural and more remote clinics. We do also see the potential of scaling up in clinics that may be very busy offering support in real-time. Such services may be particularly useful to young people.
Conclusion
Online psychosocial support for health workers has the potential to be adopted as the alternative method of supporting health workers during these times. In SSA and LMIC settings, the earlier such efforts are made, the better it is for health systems health. We know that the pandemic will expose health care workers to additional challenges and such innovations will go a long way in supporting them.
Shillah Mwaniga, Isaiah Gitonga, Manasi Kumar
Nairobi, Maynooth, Naiorobi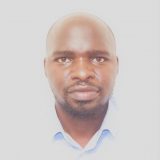 Gitonga Isaiah is a mental health researcher and programmer. His researcher interests are community integration of mental health and psycho-oncology. Gitonga holds a postgraduate degree in Public Health (MPH) from University of Nairobi, Kenya and is currently a doctoral researcher in the department of psychology, Maynooth University, Ireland.
Manasi Kumar lectures at the Department of Psychiatry at the University of Nairobi, Kenya. She works on disparities in health systems in lower and middle income countries with a focus on mental health systems strengthening and maternal, child and adolescent mental health research.
References
Anadolu Agency. (2020). Local unions decry lack of protective equipment, safety measures for health workers. Retrieved from https://www.aa.com.tr/en/africa/kenya-nurses-risking-lives-in-covid-19-battle/1797293
BBC News. (2020). Coronavirus: Kenyan schools to remain closed until 2021. Retrieved November 16, 2020, from https://www.bbc.com/news/world-africa-53325741
Chen, Q., Liang, M., Li, Y., Guo, J., Fei, D., Wang, L., … Zhang, Z. (2020, April). Mental health care for medical staff in China during the COVID-19 outbreak. The Lancet. Psychiatry, Vol. 7, pp. e15–e16. https://doi.org/10.1016/S2215-0366(20)30078-X
Coltart, C. E. M., Lindsey, B., Ghinai, I., Johnson, A. M., & Heymann, D. L. (2017). The Ebola outbreak, 2013–2016: Old lessons for new epidemics. Philosophical Transactions of the Royal Society B: Biological Sciences. https://doi.org/10.1098/rstb.2016.0297
Daily Nation. (2020). Health workers' nightmare in bid to tame virus. Retrieved from https://www.nation.co.ke/news/Covid-19-Safety-nightmare-for-health-workers/1056-5508540-ifjgn5z/index.html
Gates, B. (2015). The next epidemic – Lessons from Ebola. New England Journal of Medicine. https://doi.org/10.1056/NEJMp1502918
Heyman, J. C., Kelly, P. L., Reback, G. M., & Blumenstock, K. H. (2018). Social determinants of health. In Health and Social Work: Practice, Policy, and Research. https://doi.org/10.1891/9780826141644.0003
Ho, C. S. H., Chee, C. Y., & Ho, R. C. (2020). Mental health strategies to combat the psychological impact of COVID-19 beyond paranoia and panic. Ann Acad Med Singapore, 49(1), 1–3.
Hopman, J., Allegranzi, B., & Mehtar, S. (2020). Managing COVID-19 in low-and middle-income countries. JAMA.
Jacobsen, K. H., Alonso Aguirre, A., Bailey, C. L., Baranova, A. V., Crooks, A. T., Croitoru, A., … Agouris, P. (2016). Lessons from the ebola outbreak: Action items for emerging infectious disease preparedness and response. EcoHealth. https://doi.org/10.1007/s10393-016-1100-5
Lai, J., Ma, S., Wang, Y., Cai, Z., Hu, J., Wei, N., … Hu, S. (2020). Factors Associated With Mental Health Outcomes Among Health Care Workers Exposed to Coronavirus Disease 2019. JAMA Network Open. https://doi.org/10.1001/jamanetworkopen.2020.3976
Mahajan, A. P., Sayles, J. N., Patel, V. A., Remien, R. H., Sawires, S. R., Ortiz, D. J., … Coates, T. J. (2008). Stigma in the HIV/AIDS epidemic: a review of the literature and recommendations for the way forward. AIDS (London, England). https://doi.org/10.1097/01.aids.0000327438.13291.62
Ministry of Health. (2020). INTERIM GUIDANCE ON CONTINUITY OF ESSENTIAL HEALTH SERVICES DURING THE COVID-19 PANDEMIC. Retrieved November 16, 2020, from https://www.health.go.ke/wp-content/uploads/2020/05/KENYAN-GUIDANCE-ON-CONTINUITY-OF-ESSENTIAL-HEALTH-SERVICES-DURING-THE-COVID-OUTBREAK-20MAY-2020-complete.docx.pdf
MOH Kenya. (2020). COVI9-19 Updates. Retrieved from http://www.health.go.ke/
Mutiso, V. N., Musyimi, C. W., Tomita, A., Loeffen, L., Burns, J. K., & Ndetei, D. M. (2018). Epidemiological patterns of mental disorders and stigma in a community household survey in urban slum and rural settings in Kenya. The International Journal of Social Psychiatry, 64(2), 120–129. https://doi.org/10.1177/0020764017748180
Newman, M. (2020). Covid-19: doctors' leaders warn that staff could quit and may die over lack of protective equipment. British Medical Journal Publishing Group.
Pekevski, J. (2013). First responders and psychological first aid. Journal of Emergency Management. https://doi.org/10.5055/jem.2013.0126
Petzold, M. B., Plag, J., & Ströhle, A. (2020). [Dealing with psychological distress by healthcare professionals during the COVID-19 pandemia]. Der Nervenarzt. https://doi.org/10.1007/s00115-020-00905-0
Shacham, R., Schulzrinne, H., Thakolsri, S., & Kellerer, W. (2009). Session Initiation Protocol (SIP) Session Mobility. In IETF Netw. Work. Gr.
The New York Times. (2020). Kenya's Health Workers, Unprotected and Falling Ill, Wa. Retrieved November 16, 2020, from https://www.nytimes.com/2020/08/21/world/africa/kenya-doctors-strike-coronavirus.html
Turan, J. M., Bukusi, E. A., Onono, M., Holzemer, W. L., Miller, S., & Cohen, C. R. (2011). HIV/AIDS stigma and refusal of HIV testing among pregnant women in rural Kenya: Results from the MAMAS study. AIDS and Behavior, 15(6), 1111–1120. https://doi.org/10.1007/s10461-010-9798-5
Vernberg, E. M., Steinberg, A. M., Jacobs, A. K., Brymer, M. J., Watson, P. J., Osofsky, J. D., … Ruzek, J. I. (2008). Innovations in Disaster Mental Health: Psychological First Aid. Professional Psychology: Research and Practice. https://doi.org/10.1037/a0012663
Viner, R. M., Ozer, E. M., Denny, S., Marmot, M., Resnick, M., Fatusi, A., & Currie, C. (2012). Adolescence and the social determinants of health. The Lancet. https://doi.org/10.1016/s0140-6736(12)60149-4
WHO. (2013). Building back better: sustainable mental health care after emergencies. https://doi.org/10.1596/29867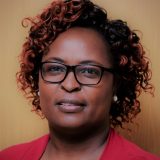 Shillah Mwaniga Mwavua is a clinical psychologist specializing in adolescents and key populations mental health. She currently runs an adolescents mental health weekly clinic at Pangani county health center, and a senior HIV program manager.