It's been a great year at The Nature of Cities. The number of contributors has grown to almost 170, and we published 100+ blogs, long-form essays, and global roundtables. Most important, we've attracted more and more readers: in 2015 we had 170,000+ visits from 2,812 cities in 140 countries. Thank you.
New things are coming in 2015: a complete site redesign and additional types of content, including book reviews and podcasts. We're embarking on a couple of new projects: concepts of justice for green cities and urban nature-themed graffiti. Plus some things too fresh to talk about yet. And of course, 100 new essays and roundtables.
Today's post is offered as a celebration of some of the content from 2015—a taste…a combination of TNOC writing from around the world that was some combination of widely read, a novel point of view, or somehow caused a stir. All 100+ TNOC essays and roundtables are great reads. What follows is a sample of some of the highlights.
All the best for 2015 from TNOC.
Global Roundtables
* * *
Blogs and Essays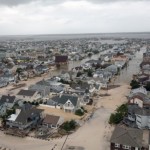 The Rise of Resilience: Linking Resilience and Sustainability in City Planning
by Timon McPhearson
Cities around the world are making plans, developing agendas, and articulating goals for urban resilience, but is urban resilience really possible? Resilience to what, for what, and for whom? Additionally, resilience is being used in many cases as a replacement for sustainability, which it is not. Resilience and sustainability need to be linked, but with care and clarity. Read more…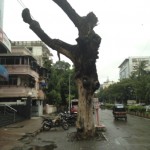 The 'Equal Streets' Movement in Mumbai
by P.K. Das
How do we deal with this complex web of conflicts and contradictions for the achievement of more humane and environmentally sustainable streets, and in place of highly unequal roads in favour of cars? How do we make cities and their streetscapes more livable? Reclaiming some of the street space for pedestrians and trees is part of the answer. These spaces need to be planned to be more amenable for people and nature; that is, more livable. A significant movement presently under way in Mumbai called "Equal Streets". Read more…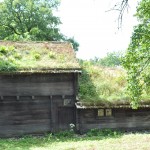 The New is Well Forgotten Old: Scandanavian Vernacular Experience on Biodiverse Green Roofs
by Maria Ignatieva and Anna Bubnova
In the last two decades, the technology of creating green roofs has become standardized.  The most popular today are extensive green roofs with a thin substrate layer and several succulent drought tolerant species such as Sedum and Sempervivum. But the most recent trend in ecological design is creating biodiverse green roofs that can be seen as a valuable urban biotope and substitute of the lost terrestrial habitat during building construction process. In this sense the Scandinavian vernacular experience of green roofs can be a very valuable foundation for modern researchers and designers. Read more…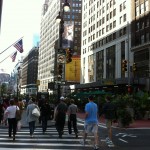 The Nature of a City Economy: Towards an Ecology of Entrepreneurship
by Vin Cipolla and Mary Rowe
There is an ecology to the city, a pattern of reciprocal connections that underpin its resilience. We see this in the landscape and topography that (hopefully) informs the constructed city, and then in the design of human-made services of city-life, like transit and street grids, public spaces that serve as recharge areas (in all sorts of ways), and in the ways that water and energy and food are transmitted through the city. Read more…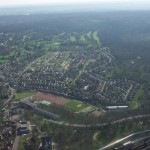 It's Not Only City Design—We Need to Integrate Sustainability Across the Rural-Urban Continuum
by François Mancebo
In the minds of many people, sustainable urbanization is identified with the historical model of European cities, with their dense center and their suburbs. Thus, "compact cities" are often perceived as the universal model of urban transition to sustainability. I'd like to ask two very simple questions, however incongruous they might seem: Is it feasible? Is it desirable? Read more…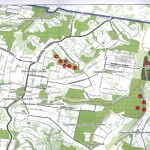 A Values-Based Approach to Urban Nature Research and Practice
by Chris Ives
I believe that understanding what people value in urban environments, and why, is fundamental to achieving sustainable and biodiverse cities. However, much of the work on urban ecosystem services has failed to explore the breadth and depth of the concept of values. Read more…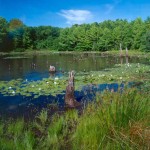 Natural Parks Define American Cities
by Adrian Benepe
I was recently surprised to learn an astonishing fact. In American's largest cities, more than half contain park systems that are more than 50 percent "natural." In fact, in America's 10 largest cities, all but one (Chicago) have park systems where more than half are natural. Read more…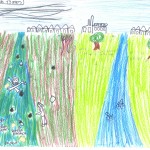 We Should Look at Urban Nature More Through the Eyes of Children
by Ana Faggi and Jürgen Breuste
The world we perceive is a world created by ourselves through our experiences, which reflects our expectations, needs and goals. Gibson, in his environmental perception theory, asserted that objects are perceived according to the meaning, action and behaviour involved and not according to the physical characteristics they possess. All of this influences how we plan, design and manage our cities. Read more…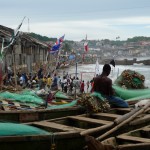 The UN in the Urban Anthropocene
by Oliver Hillel and Jose Puppim
Certainly we need a global legitimate organization like the UN to support the coordination of global efforts. But this is not enough. Global efforts will have impacts on the ground only if we have good local governance in a significant large number of localities. Thus, understanding the mechanisms governing urbanization, arguably as the largest human movement in history, is key to protecting the global environment, and for global politics and governance systems. Read more…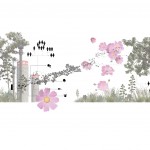 Sweet by Nature: African Cities and the Natural World
by Lesley Lokko
The relationship in most tropical climes between the natural and the manmade (for want of better terms), is profound: heat and humidity combine to ensure a fecundity that is fierce, almost fearful. Inert matter—concrete, glass, metal, wood—must fight nature in order to survive, maintain, remain. Things rot, disintegrate, weather and decay at a rate that far exceeds anything more milder climes contend with. Nature's vitality is evident everywhere. Yet we speak little of nature, even less about it. It seems to me that there's a missed opportunity somewhere to think deeply and creatively about what nature means to us, and to translate those narratives into built/grown/planted/managed form. Read more…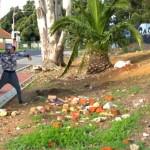 Driving Social and Ecological Change: My Experiment with Guerrilla Gardening
by Pippin Anderson
Spurred on by some students who asked me earlier in the year what sort of personal activism I pursue in relation to my views around the importance of forwarding and preserving functioning urban ecologies, I decided to embark on a bit of guerilla gardening in the form of a seed bombing exercise. Read more…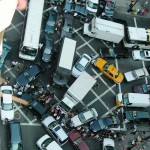 Forget the Damned Motor Car
by Eric Sanderson
What do cars have to do with the nature of cities? Cars are Enemy #1 for the nature of cities. Not only do gas-propelled vehicles pollute the environment and contribute to climate change, the roads they require take up space, robbing room from us and from nature at large. Read more…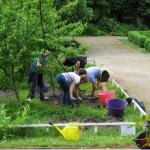 Inviting You to Collaborate with Nature to Transform Your City
by Janice Astbury
In the many current discussions about how to make cities more resilient, the potential roles of citizens and urban nature are largely overlooked. There are exceptions, but the level of interest seems disproportionately small given the tremendous opportunities for citizens to steward nature in cities—or to 'collaborate' with nature. Read more…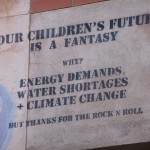 Graffiti on the Path and the Nature of Public Space
by Paul Downton
The nature of cities is inextricably tied to the nature of public space and this blog is about just a small part of that 'nature'. It was inspired by what appeared to be graffiti on a public footpath that runs along the street where I live, in sunny Semaphore, South Australia. Read more…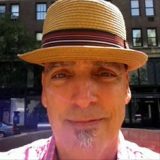 David loves urban spaces and nature. He loves creativity and collaboration. He loves theatre and music. In his life and work he has practiced in all of these as, in various moments, a scientist, a climate change researcher, a land steward, an ecological practitioner, a playwright, a musician, an actor, and a theatre director.