Search by Author
Select Author
Search by Month

Search by Tag

Search by Category


Mark Goddard
Mark is a research ecologist currently working at Newcastle University, UK. Mark has been working on biodiversity conservation in urban environments for over 12 years. He started as a Project Officer at the Tees Valley Wildlife Trust, seeking ways to improve the management of urban streams for the water vole, a nationally declining mammal. He then spent three years as an ecological consultant where he furthered his interest in the integration of wildlife features within the built environment. In 2007, he begun a PhD the University of Leeds on the ecological and social drivers of biodiversity in private gardens, and in 2011 he became a researcher on the Urban Pollinators Project, a UK-wide collaborative project researching the ecology and conservation of insect pollinators in cities. His current role combines fieldwork and experiments to investigate the delivery of multiple ecosystem services on urban land designed to have a carbon capture function. View all posts by Mark Goddard →
February 7, 2016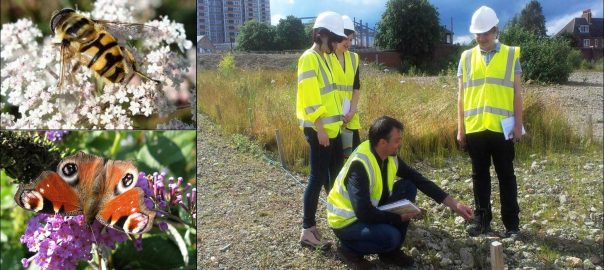 Carbon Capture Gardens: A Nature-Based Solution for Managing Urban Brownfield Soils for Biodiversity and Ecosystem Services
Mark Goddard, Newcastle

I may have (just) missed the 2015 International Year of Soils, so please forgive me for jumping on the soils bandwagon somewhat belatedly. Before I go further, a disclaimer—I am no expert on soils, having only relatively recently begun working...
0 Comment(s)
Join our Conversation
January 20, 2016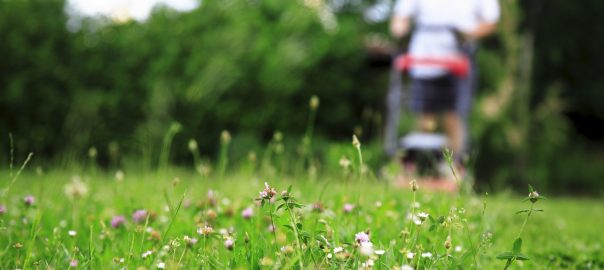 Can cities save bees? How can urban habitats be made to serve pollinator conservation? How can that story be better told?
Katherine Baldock, Bristol
Alison Benjamin, London
Sarah Bergmann, Seattle
Mark Goddard, Newcastle
Damon Hall, St. Louis
Tina Harrison, New Brunswick
Scott MacIvor, Toronto
Denise Mouga, Joinville
Matt Shardlow, Peterborough
Caragh Threlfall, Melbourne

16 Comment(s)
Join our Conversation