Search by Author
Select Author
Search by Month

Search by Tag

Search by Category


Will Allen
Will is the Director of Strategic Conservation Planning at The Conservation Fund in Chapel Hill, NC. With the Fund for 20 years, Will manages the Fund's design and delivery of customized planning services including green infrastructure plans, strategic mitigation solutions, ecosystem service and optimization models, data-driven decision support maps and tools, and tactical conservation guidance. Will and his team support a wide range of initiatives including Multi-species habitat conservation plans, metropolitan greenspace networks, and re-use of urban vacant and underutilized lands. Will and his team have received planning and mapping awards from the American Planning Association, American Society of Landscape Architects, and Esri, Inc.
Will also develops curriculum and serves as an instructor for green infrastructure seminars and courses, publishes peer reviewed journal and trade publication articles, and serves as co-editor-in-chief and managing editor of the Journal of Conservation Planning. Will is a member of the American Planning Association and co-founder of the Society for Conservation GIS. Will holds a Bachelor of Arts degree in urban studies from Stanford University and a Masters in Regional Planning from the University of North Carolina- Chapel Hill.
View all posts by Will Allen

→
November 9, 2014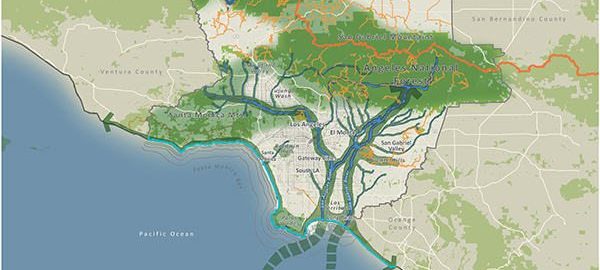 The Emerald Necklace: Metropolitan Greenspace Planning in Los Angeles and Beyond
Will Allen, Chapel Hill
Claire Robinson, Los Angeles
Mike Houck, Portland

Introduction Mike Houck Urban Greenspaces Institute In winter 2009, Houston Wilderness hosted an inaugural meeting of what would become the Metropolitan Greenspace Alliance.  Today the Alliance is a national coalition of coalitions working in ecologically, culturally, and economically diverse communities...
2 Comment(s)
Join our Conversation