Every month we feature a Global Roundtable in which a group of people respond to a specific question in The Nature of Cities.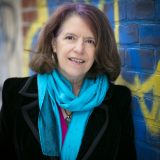 Rebecca Bratspies is a Professor at CUNY School of Law, where she is the founding director of the Center for Urban Environmental Reform. A scholar of environmental justice, and human rights, Rebecca has written scores of scholarly works including 4 books. Her most recent book is Naming Gotham: The Villains, Rogues, and Heroes Behind New York Place Names. With Charlie LaGreca-Velasco, Bratspies is co-creator of The Environmental Justice Chronicles: an award-winning series of comic books bringing environmental literacy to a new generation of environmental leaders. The ABA honored her with its 2021 Commitment to Diversity and Justice Award.
Rebecca Bratspies
In 2008, for the first time, a majority of people on planet earth live in urban environments. That fact lends urgency to attempts to make cities more liveable, more sustainable and more green. Unfortunately, without strong public-minded government oversight, "green" development too often leads to exclusion and displacement. One important tool for reversing this trend is mandatory inclusionary zoning.
Take New York City as an example. Over the past decade luxury high-rises mushroomed around the city, replacing more affordable housing stocks, and displacing long-time residents newly priced out of the communities they helped build. In 2011, half of all New Yorkers paid more than 30% of their income in rent, while one-third paid 50% (or more). And, that is not even counting the 50,000 New Yorkers who sleep in shelters every night.
With great fanfare, then-Mayor Bloomberg launched a voluntary, "inclusionary zoning" policy in 2005. This plan purported to use market incentives to promote building affordable units. Developers were granted zoning exceptions allowing them to build larger projects in exchange for including affordable units. Despite a flurry of press coverage, and extravagant predictions, this voluntary program produced few affordable units — 2700 units as of 2013, which is less than 2% of the total units built during that time, and a far cry from the 65,000 affordable units initially projected by the City. Indeed, the dirty little secret is that over that time period, New York lost as many affordable units as were built or preserved.
Voluntary programs do little to address the overwhelming affordability crisis in cities like New York.
A more aggressive approach is needed if development is to benefit everyone, not merely the well-off. Going forward, inclusionary zoning should be mandatory. New York's zoning ordinances should require that 10-30% of all future development be affordable. Mayor de Blassio, who took office in January 2014, has promised to do just that, projecting that such a move could deliver 50,000 new affordable units and preserve another 150,000 over the next decade.
Inclusionary zoning builds affordable housing into urban development. That, in turn reduces vehicle trips as workers can afford to live nearer their jobs. Because economics is so often a proxy for race, inclusionary zoning provides an additional lever for addressing stubbornly lingering residential segregation. In short, inclusionary zoning ensures that increased urbanization is sustainable: economically, environmentally and socially.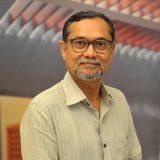 About the Writer:
PK Das
P.K. Das is popularly known as an Architect-Activist. With an extremely strong emphasis on participatory planning, he hopes to integrate architecture and democracy to bring about desired social changes in the country.
PK Das
I am deeply concerned about the systematic fragmentation of our towns and cities and with it the breaking down urban ecology — an integrated structure of built and natural environments. This fragmentation process produces individual, disparate, competing and often-contradictory situations that are detrimental to the very idea of an integrated and sustainable urban ecology.
To check this ongoing fragmentation and simultaneously work towards their successful unification is our key objective. Development plans and programs must therefore be rooted in this objective and the ideas therein. This is not an easy task under the dominant market led development regimes, in which packaging and marketability are considered to be necessary and sufficient criteria for success. This is where lies the problem. Natural environmental conditions and assets are considered to lack exchange value in the capital markets, and are therefore excluded from the development plans and programs. Not just ignored but also abused, misused and destroyed to gain grounds for furthering construction and real estate opportunity.
Cities are seen to be grounds for quick capital turnover through real estate business, construction of buildings and infrastructure that are aggressively pursued in the name of development. They are increasingly expensive and exclusive, and being carried out at a cost to social development and larger public good, including large-scale human displacements. Gentrification, the emergence of gated communities and their barricaded colonies are in vogue. This trend is furthering the fragmentation of cities into exclusive privatized blocks, while reducing the left over spaces as mere transportation corridors: roads, highways and flyovers that support our increased dependency on motorized transport. Where are the streets where people meet, exchange politics and build social and community networks? As cities expand, public spaces are rapidly shrinking.
Erosion of public space in both its physical and democratic dimensions is leading to more people being excluded and marginalized from mainstream developments. It imposes enormous burden on people, particularly the poor and the marginalized, while leading to inequality and environmental injustice. These 'development' processes also further alienation and social tensions. Sustainable urban ecology is thus fractured and severed into disparate pieces.
Our challenge is not only to check the fragmentation of our cities in all its violent dimensions but also build a robust urban ecology rooted in the democratic principles of social and environmental justice. Urban design is an incredible tool for the achievement of this objective. The 'Open Mumbai' plan addresses these issues for Mumbai, aiming to achieve the integration of the vast extent of natural assets with the daily social and cultural life of people.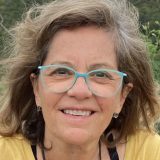 Cecilia Polacow Herzog is an urban landscape planner, retired professor at the Pontifical Catholic University of Rio de Janeiro. She is an activist, being one of the pioneers to advocate to apply science into real urban planning, projects, and interventions to increase biodiversity and ecosystem services in Brazilian cities.
Cecilia Herzog
Ecology in cities is about the urban environment, built and natural, and PEOPLE. It is about diversity: biological, social and cultural. Ethics and sustainable development call for equity and justice: economic, social, environmental. In the last decades several cities have had a primary focus on economic growth, investing in "revitalization" of decaying areas, with extremely expensive striking architecture and park projects. Often powerful economic interests disregard underprivileged forms of occupation and people's life when they decide to give a new life to sites with plenty social and cultural activities and house people and biodiversity. The result, in many cases, has been the displacement of less privileged dwellers and businesses.
Cities around the world are investing in new parks and "revitalization" of degraded urban districts, after successful examples in Europe, in the US, and in the developing world like Argentina and Brazil. For instance in Buenos Aires, in Puerto Madero an old port gave place to retrofitted warehouses focused on high-end touristic restaurants and stores with mirrored residential high-rises and top class hotels. Although Puerto Madero became an exclusive area, portenhos (locals) who I have interviewed don't like the place because they say it is not related to the urban fabric and is focused on the high-end businesses and real estate market for wealthy residents and tourists. I believe that in most cases top-down greening decisions lead to gentrification, because they promote strong private interests.
On the other hand there are examples of community gardens, small parks and squares where residents are involved and work together to build greener neighborhoods. Bottom-up approaches pop-up all over the world. Kersentuin (Utrecht, The Netherlands) and Vauban (Freiburg, Germany) are inspiring cases. People gather and go over a dream of better life, in healthier environments with more social-economic-biologic diversity.
In this century we face severe challenges, being the most urgent the climatic changes that hit harder the most vulnerable, less privileged people. Ecosystem-based adaptation planning and design play important role to regenerate the urban ecosystem building resilience against natural hazards. Multifunctional green areas sprinkled in the urban areas should offer ecosystem services democratically for all residents.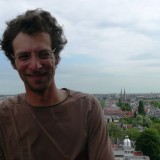 Jim served Audubon Society of Portland's Urban Conservationist from 2003-2016 where he led several habitat protection, access to nature, and constituency building projects. Jim is currently serving as the executive director of Depave.org. In his free time, Jim enjoys biking, dancing, studying Russian, playing music, and lollygagging in his garden.
Jim Labbe
The challenges to fostering ecologically sustainable metropolitan regions are no longer primarily technical. Local adaption and refinement will always be needed, but the last 20+ years of experimentation across many different metropolitan regions is rapidly proving that nature-rich urban neighborhoods are doable, desirable, smart, and increasingly cost-effective.
But can they be affordable to everyone? We know ecosystem services are capitalized positively into property values which in turn influence community affordability, and thus where low-income, cost-burdened households can locate. The result is an inequitable distribution in access to nature and its positive health effects — both mental and physical — that make us healthier, wealthier, and happier and likely safer and smarter too.
The challenge going forward is to distribute and democratize the benefits of nature-rich cities and, in the process, create the economic opportunity, civic movements, and the political constituencies necessary to transform of metropolitan regions.
A key strategy for combating displacement at the neighborhood level is linking investments in parks, natural areas, and other green infrastructure to permanent investments in affordability, housing and transportation. Portland's New Columbia or Seattle's High Point neighborhoods are good examples. But equity can't merely be about geography. We need more conservation-based work force development organizations and initiatives dedicated spreading the employment and educational benefits of nurturing urban ecosystems. This is about diversifying the movement by expanding the constituencies and leadership for ecological cities.
Above all we need to think and act regionally. At the regional scale equity is not just a moral virtue but an ecological and political imperative. Incrementally addressing problems at the municipal level is not enough, especially if it merely shifts problems or people elsewhere. If a metropolitan region must be nature-rich and livable to be compact, efficient and sustainable, it must be nature-rich and livable everywhere and for everyone. Therefore regional governance, policy, and revenue sharing are critical tools. Far more than states and nations, metropolitan regions function as interdependent ecological, social and economic systems. They are also where most of us live. Thus they are the optimal political geography for advancing an ecologically sustainable and equal opportunity society.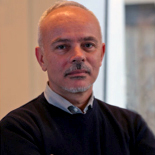 Brian McGrath is Professor of Urban Design and former Dean of the School of Constructed Environments at Parsons School of Design. His has a long career linking architectural and urban design practice with research in new media, urban ecology and social engagement.
Brian McGrath
It is not by accident that community organization is referred to by the ecological metaphor of "grass roots". Natural systems are heterogeneous, cooperative, modular, distributed, redundant, and flexible. Modern human systems tend to be centralized, rigid and dependant on large basins of exploitation of natural resources. When these modernist systems get applied to greening cities they often ignore the grass root social and natural systems on the ground.
"Green" cities are "just" cities when there are opportunities for direct civic participation in the making of urban ecologies. I am using the plural term ecologies as an architect and urban designer whose lifework has been engaged in understanding and maintaining the plurality, diversity and heterogeneity of urban form as a political struggle against master planning. Urban ecologies, in the plural, consist of countless human and environmental interactions, which are continually in flux. Some of these changes are geologically slow and vast; some are instant and microscopic. Economic and political cycles pass through annual election cycles and market cycles. Social interactions include generations of legacy and descent, but also quick encounters. Urban design is somewhere in the middle lasting within a moderate duration of decades and centuries.
This question of green cities and social justice resonates with me in both my personal and professional experience. As a marginal gentrifier in the East Village of New York in 1980, I arrived in a city where economic and political changes were introduced to redevelop a city that physically deteriorated. However within the social disorganization that accompanied the fiscal default of the city, new forms of socio-ecological experiments were continually emerging. While New York City appears shinier and greener at the end of the Bloomberg, it is only with grassroots urban ecologies that the city will develop greater socio-ecological resilience.
Recent economic critiques of neoliberalism have demonstrated that top feeding economies collapse. Jared Diamond has used archaeological evidence to demonstrate how historical civilizations with elaborate centralized political and physical infrastructure such as the Khmer at Angkor became vulnerable to environmental change. Grass root economic development is less expensive to manage and more resilient. New York's spectacular new public landscapes have depended on a form of economic development that has been proven historically to collapse.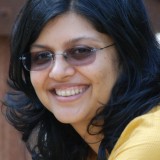 Harini Nagendra is a Professor of Sustainability at Azim Premji University, Bangalore, India. She uses social and ecological approaches to examine the factors shaping the sustainability of forests and cities in the south Asian context. Her books include "Cities and Canopies: Trees of Indian Cities" and "Shades of Blue: Connecting the Drops in India's Cities" (Penguin India, 2023) (with Seema Mundoli), and "The Bangalore Detectives Club" historical mystery series set in 1920s colonial India.
Harini Nagendra
From my office, on the 9th floor of a building in the peri-urban part of Bangalore, I have a very nice view of a marshy wetland with grazing cows accompanied by flocks of birds. You could almost forget that you were in a big city, if it were not for the fact that you can also see construction and debris dumping on one side of the lake. Conflicts between the twin imperatives of "development" and "conservation" are not unique to Bangalore. The exploitation of natural resources has given rise to inequities worse than we can imagine. Indeed, the recent Oxfam report tells us that the world's richest 85 people have as much wealth as the poorest 50% of the human population. I have been trying to wrap my mind around it for the past few days, but it's still very hard to swallow.
Conservation presents the other side of this imbalance, and it is equally important to address the role of imbalance in power and equity in facilitating conservation as it plays out today. This is as true in forests as in cities. In cities across the world, trees are found in areas where the wealthy live, and the poor are largely deprived of access to natural spaces that can provide them with food, fresh air, and spaces for recreation. In cities such as Bangalore, where ecosystems have traditionally been used for food and consumptive uses and as important cultural and sacred spaces, wealthier residents often have a very different conceptualization of these spaces as areas purely meant for recreation and exercise. While groups of citizens have been very successful in banding together for the protection and restoration of polluted lakes, most restored urban lakes seem to end up as fenced enclaves, with restrictions on traditional activities such as grazing, cattle washing and fishing. Yet such activities have been practiced in these lakes literally for centuries, and it was the direct dependence on lakes for consumptive use that was responsible for their protection in the past.
How do we change this dynamic? Solutions exist, but they're not easy. First, though, we have to acknowledge the existence of the problem, and the magnitude of its scale. I look forward to this roundtable to getting us started.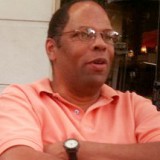 Charlie Nilon is a professor of urban wildlife management at the University of Missouri. His research and teaching focus on urban wildlife conservation and on the human dimensions of wildlife conservation. Since 1997, he has ben a co-principal investigator on the Baltimore Ecosystem Study (BES).
Charlie Nilon
This question requires some definitions based on my experience working in cities in the United States. Social justice issues in the United States often deal with disparities resulting from race and / or ethnicity, and income. Urban ecology incorporates work done by both researchers studying the ecology of cities and practitioners involved with management, design, and planning. Green cities are the outcomes of planning, design, and management decisions that focus primarily on vegetation, biodiversity, and ecosystem services. Gentrification involves restoration or redevelopment of neighborhoods often at the expense of existing residents, whereas exclusion implies that residential patterns in cities create disparities in access to vegetation biodiversity, and ecosystem services.
Researchers studying the environmental justice aspects of urban ecology have documented disparities in the amount and type of vegetation, access to ecosystem services that are tied to race and ethnicity and income. In many cases low income residents and people of color often live in neighborhoods with less tree canopy cover, different types of vegetation in residential lots than wealthier white residents. This is an example of exclusion. Researchers have also documented a "legacy effect" where some older inner city neighborhoods with large numbers of minority and low income residents have retained large trees and other types of vegetation and associated biodiversity and benefits from ecosystem services. Redevelopment of these neighborhoods to provide housing and take advantage of these residential greenspaces and the potential displacement of residents who are often people of color with low incomes could be an example of gentrification.
Management and design projects emphasizing urban greening and ecosystem services can increase disparities among urban residents. Greening programs, including tree planting, use of native species in yards and gardens, development of rain gardens to reduces storm water runoff, and planning and development of conservation subdivisions all target relatively relatively affluent, well educated residents. However there are examples of management to green cities that involve and are led by diverse groups of residents. Detroit's D-Town Farm, and restoration, greening, and outreach projects run by Grace Hill Settlement House in St. Louis, and recognition and management of Baltimore's Mount Auburn Cemetery are examples of community-led management efforts that engage local residents around projects that may be of little interest to the larger community. Significantly all three projects were started by local residents but benefited from collaboration with researchers and practitioners.
Green cities do not have to result in gentrification and exclusion. Working with local residents on community-based greening projects that meet the needs and concerns of people are a first step!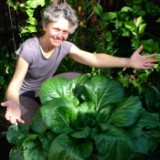 Pincetl has written extensively about land use in California, environmental justice, habitat conservation efforts, urban ecology, water and energy policy.
FULL BIO
Stephanie Pincetl
Gentrification and exclusivity is predicated on unique features or characteristics, or special attributes that make places nicer to live. In order to ensure that green cities are not exclusive, or the greening is not unequally distributed according to income, the introduction of living nature and its benefits must become an aspect of urban infrastructure, just like sewage systems, or electricity. New interdisciplinary skills to implement and maintain this infrastructure will need to be developed and funded by municipal budgets like all other services. Future urban sustainability will require the use of nature in the city, for cooling, pollution filtration, habitat and biodiversity, and human happiness.
But for it to be successful, it will need to be equitably distributed, just like the other services, and thus funded and raised to similar importance as clean water at the tap. Blended funding from agencies and departments to train new personnel, establish new services that are multi-dimensional must be developed. Neighborhood-scale stewards could be the new municipal employee: planting and maintaining trees, maintaining the new residential greywater systems and street bioswales, ensuring solar arrays are clean, that the distributed sewage treatment plants are functioning appropriately. They will monitor source separation of recyclables and create and maintain green streets.
Key is adequate funding and training of a new cadre of civil servants and the de-siloing of municipal budgets and departments. The alternative, volunteerism, ad-hoc and opportunistic greening, will remain inadequate, ineffectual, and likely unjust in its distribution and effectiveness.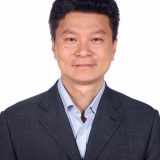 Pengfei is China Program Director of RAP (Regulatory Assistance Project). RAP is a US based non government organization dedicated to accelerating the transition to a clean, reliable and efficient energy future.
Xie Pengfei
According to the principles of urban ecology we can consider the city as its own ecosystem. The urban ecosystem should strike a balance between goals of functionality and efficiency and social equity. The relationship between a city's inhabitants and the natural environment is directly related to the societal balance of people within a city. The city government should have a stake in maintaining social justice and safeguarding the public interest.
The process of gentrification does not make for a green city. A truly environmentally conscious city should be inclusive of all social groups while at the same time respecting the natural environment. If the objective of socially and environmentally responsible urban planning can be defined as maximizing the public interest while safeguarding the environment, we should:
1) Strengthen public participation in order to make the urban planning process more inclusive;
2) Open up urban land use for more residents by building more mixed-income housing;
3) Work to build more affordable housing to guarantee the needs of disadvantaged social groups;
4) Ensure uniform arrangement of public infrastructure;
5) Diligently carry out Environmental Impact Assessments (EIAs);
6) Urban planning laws and regulations should balance the multiple objectives of social justice, environmental protection, and economic development.