This is a page for emerging outputs from The Nature of Cities Summit, in Paris 4-7 June. New items will appear here over the coming months, so check back periodically.
A good pace to start an exploration of TNOC Summit output is with our general Summit Report.
And over 1,500 photos of the event can be viewed on Flickr.
Over the next few months a variety of essays and roundtable will appear here, products of the Seed Session workshops held at the Summit. All of the Dialogues and individual plenary talks will appear here at short videos. So, check back here regularly. Scroll down to the bottom of the page to see what is there so far.
As always, we are immensely grateful to our partners and sponsors. They are:

About TNOC Summit logo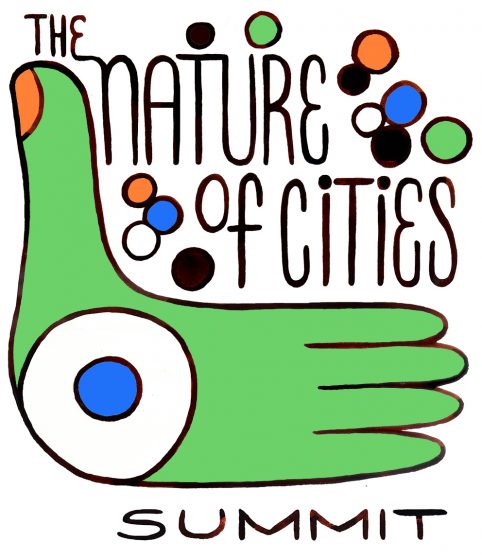 We are the nature of cities, and the word "of" modifies nature to mean the "character" of cities, which we view through a green and blue lens. Our Summit logo, designed by Frida Larios, conveys a sense of a human connection among us as we steward nature and community in cities. The circles depicted in the logo are shared seeds, or ideas, both dispersed and gathered. Similar drawings of hands are common in Mayan symbology, and can mean both to "throw or scatter" and "to receive." And in many traditions, the open hand signifies greeting, welcome, and openness.