Welcome to FRIEC, the Forum for Radical Imagination on Environmental Cultures at The Nature of Cities, a place to build cities that nurture humanity's relationships with urban nature through art and creative, cross-culture, cross-discipline collaboration.
Virtual Exhibitions
Join us as we bring to life interdisciplinary arts exhibitions that were canceled due to COVID-19. All exhibitions are supported by your generous donations.
What is FRIEC?
We are a place for radical imagination
about what cities could be,
where artists and practitioners of all backgrounds
can come together to:
collaborate with each other,
cities, and nature
challenge the framework
of established knowledge
allow new ideas for sustaining cities
across disciplines, species, and ways of knowing
imagine collaborative movements for livable,
resilient, healthy, poetic cities and regions
in partnership with nature
Recent Events
Together with global partners, we produce artist-led, interdisciplinary actions, exhibitions, residencies, and interventions in local urban landscapes.
When many voices come together, they create a sound so loud it moves you. What you hear when you experience this is the very same thing that gives…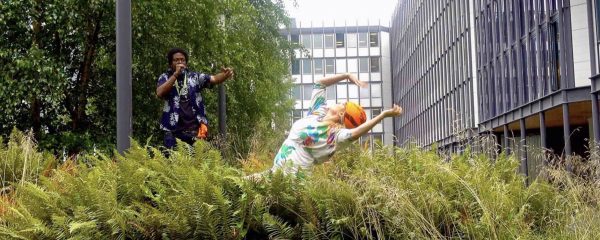 One of the One Minute of Dance a Day project. This dance was performed on the Sorbonne campus during the TNOC Summit, outside the main auditorium venue. Beats…
Featured Stories
Stories that unveil creative actions for ecological wellness
in cities and cultures across the world.
On Emily Street between 7th and 8th in Philadelphia lies the Growing Home community gardens—two discrete plots of land separated by an assortment of old and new construction rowhomes that are the architectural hallmark of the neighborhood. Chainlink fences separate the gardens from the…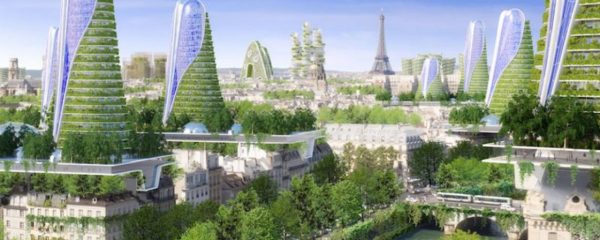 Today's post celebrates some of the highlights from TNOC writing in 2019. These contributions—originating around the world—were one or more of widely read, offering novel points of view, and/or somehow disruptive in a useful way. All 1000+ TNOC essays and roundtables are worthwhile reads, of course,…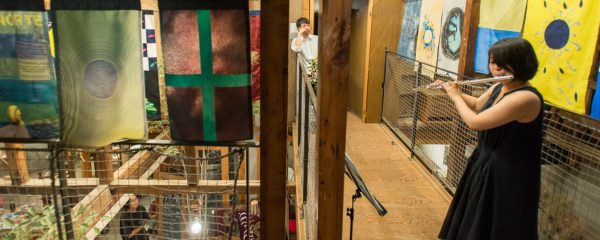 Co-sponsored by The Nature of Cities and FRIEC, the inaugural City as Nature Festival took place from 11-22 October 2019 in Osaka, Japan. Featuring interactive, place-based art, workshops, concerts, walks, talks, and storytelling events, the festival aimed at cultivating our awareness of urban environmental…
The Culture Reviews
Reviews of urban ecological arts projects in galleries and the real-world urban theater.
Arts Roundtables
Discussions between artists and urban ecology practitioners.
Poetry and Fiction: The City We're In
A curated a series of poems and fiction from around the world on themes of cities: communities, infrastructure, open space, and nature. These works are about the cities of our dreams: resilient, sustainable, livable, and just.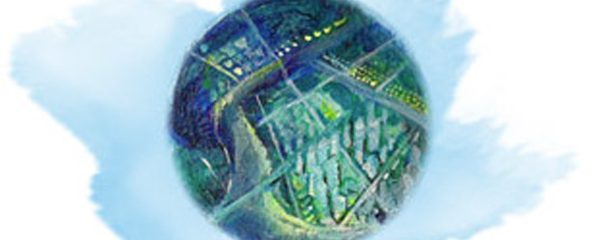 It began, like electricity before it, as a new technology for the rich in lower Manhattan to play with. A daring startup, Helios Travel, began offering teleportation from Greenwich (Connecticut) to Wall Street for the princely sum of $10,000 a pop. Many potential customers…
Jakarta Is Sinking So Fast, It Could End Up Underwater —New York Times headline, 12/21/17  A flash of silver-green in the water. That is all Hasan sees, but it is enough. He runs after, alongside, his small legs propelling him across the planks and…
This is part of the TNOC poetry and fiction series "The City We're In". Lea el poema en español, su idioma original. Lisez le poème en français. 2046, year of our lady The Fog Poems by Claudia Luna Fuentes Translation from Spanish by Gerardo…
More FRIEC Stories
Read more stories on creative actions for ecological wellness
in cities and cultures across the world.
More Arts @ TNOC