FRIEC—the Forum for Radical Imagination on Environmental Cultures—is the vehicle for arts, cultural engagement, and imagination at The Nature of Cities.
Launched at The Nature of Cities Summit in Paris (June 2019), FRIEC is an internationally active platform for nurturing humanity's sacred cultural relationships with urban nature and place-making. We produce place-based storytelling (essays, poetry, and film), and actions (interventions, arts exhibitions, residencies, and transdiciplinary events) that inspire direct ecological actions in local landscapes and communities.
FRIEC stories
 unveil place-based narratives and creative actions for ecological wellness happening in cities and cultures across the world. Storytellers coming from diverse disciplines and backgrounds promote the power of the individual and communal creative spirit in relation to place, and further our collective understanding of the myriad cultural bonds that weave together our human families with each other and with nature in cities.
FRIEC actions, events, exhibitions, and residencies
engage citizens, and catalyze actions to regenerate, remediate and re-vitalize the life forms, resources, and ecology of urban spaces, their hinterlands, and the wider ecological systems in which they exist. We create place-based settings with individuals and groups from diverse social, economic, and professional backgrounds.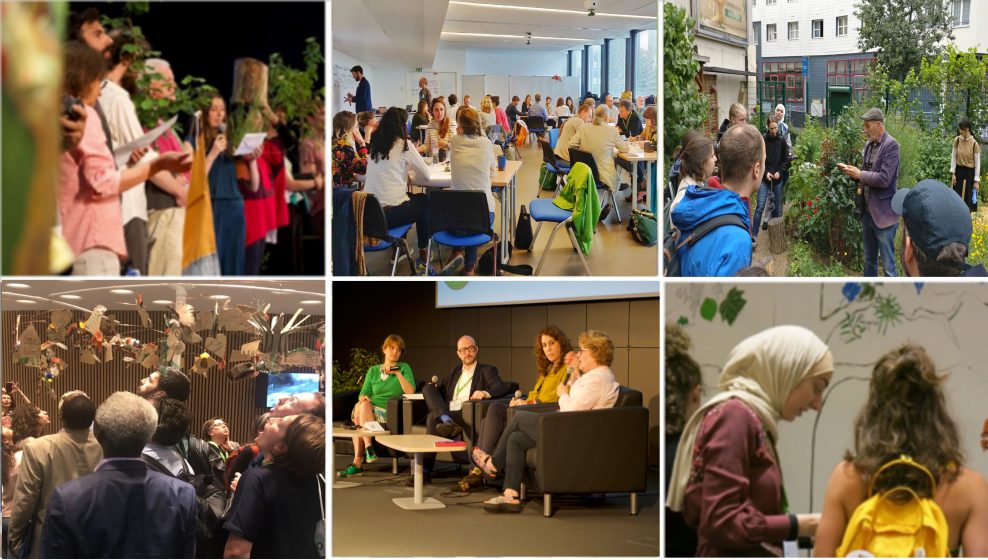 FRIEC is curated by Patrick M. Lydon (Seoul & Osaka) and Carmen Bouyer (Paris)
There are recent TNOC + FRIEC events in São José dos Campos, Brazil and Osaka, Japan.
See more FRIEC-related content at TNOC below: